Live Online playwriting course in which you'll learn tools to help you write plays in self isolation.
About this Event
Through online workshops, group discussions and writing exercises, James McDermott will teach participants tools and techniques they can use to help them write a play. Workshops will explore how to generate material for plays, how to create characters, what dramatic action is and how to create a dramatic story, dramatic form and structure, writing and rewriting and how to start and sustain a career as a freelance writer. There will also be an opportunity for participants to share their work with the group and receive considerate constructive feedback.
--------------------------------
Playwriting Workshop with James McDermott - Week Nine
In this session, participants will learn tools and techniques to help them write dialogue.
--------------------------------
Where?
Zoom
Register
Register to get your Zoom link and password for the ultimate 'social' experience.
You'll have the feeling of gathering together with others without leaving your home!
Please note this workshop is exclusively for Lutonians 16+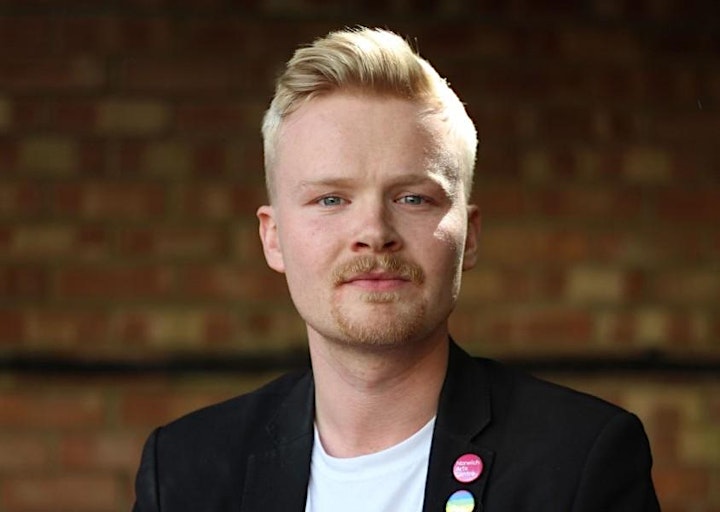 The course will be led by James McDermott. James's plays include 'Fast Food' which starred Jude Law (Lyric Hammersmith), 'Rubber Ring' (Pleasance Islington; UK Tour; Winner of Pulse Festival's Suitcase Prize), 'Time and Tide' (Park Theatre; nominated for an Off West End Theatre Award for Best New Play), 'CAMP!' (Norwich Arts Centre; UK Tour) and 'Justice 39' co-written with Roy Williams and Atiha Sen Gupta (Revoluton Arts). James is currently writing new plays for Hampstead Theatre, HighTide, Theatre Royal Bury St Edmunds, Norwich Playhouse and Revoluton Arts. James's plays are published by Samuel French and he is represented by Independent Talent.
Online event policy
To help protect your privacy and keep you safe online, we ask that you follow the following guidelines when attending one of our Zoom events:
Turn off your video and audio before you join the event (after joining you may be invited to turn on your video if you are happy to do so).
Set your Zoom display name to your first name only or a nickname.
Make sure your background is plain or doesn't contain anything that reveals anything about your personal situation or where you live — eg family photographs, street signs visible through a window.