Description
Come and see artist Clare Martin creating art in the window of the gallery!


From time to time we invite selected artists come along to the gallery and create art in the window.
​They get to expand their portfolio and you guys can come along, have a chat and watch the artist at work, engage with them as they create.
http://www.elizabethjamesart.com/live-art-saturday-s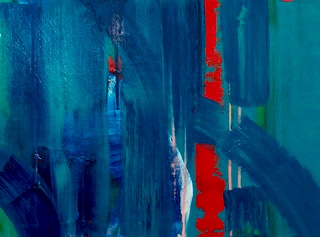 Clare Martin Artists statement
"The work is a personal experience. Emotion and reference are restrained allowing freedom for the viewer to create their own images, rarely they are the same. Made with quick action emotive mark making, and pursuing a strong composition, the journey with the emerging painting becomes the end painting. Abstract image becomes a vehicle for the viewers' mind, playing with recognisable imagery that is not there, evoking a blurred memory that they resonate with; the painting pulling from their sub conscious an emotional connection which belongs only to the viewer themselves."