Sign-up to listen to a new, immersive audio artwork made by artists LOW PROFILE in collaboration with drummer Richard Sharp.
About this event
DRUMROLL is a new audio artwork composed for eight drums, distributed online on New Years Eve (31 Dec 2020) as a shared (but distant) listening event.
LOW PROFILE will publish the artwork online (and send you a download link)- inviting you to 'press play' together at 8pm (with everyone else who has registered) to create a collective, shared listening event where people commit to listening together from afar.
We encourage you to download and listen wherever you are - to join with others across the country and the globe, at a time when coming together in the same place is far too difficult, risky or uncertain.
+=+=+=+=+=+=+=+=+=+=+=+=+=+=+=+=+
Didn't get a change to register but still want to listen to DRUMROLL?
DRUMROLL will be streamed on LOW PROFILE's website at https://we-are-low-profile.com/drumroll from 8pm on 31st Dec 2020 - 14th Jan 2021, so head there to join in!!
+=+=+=+=+=+=+=+=+=+=+=+=+=+=+=+=+
How it works:
Register now via Eventbrite to be sent a link to the audio artwork on New Year's Eve.
LOW PROFILE will get in touch (by email) before the event with a project update and listening guide.
At 6pm GMT on 31st Dec 2020, LOW PROFILE will publish the artwork online and send you a download link (by email), to give you time to download the audio artwork to your own device.
At 8pm GMT on New Year's Eve (31st Dec 2020) we invite you and everyone else who has signed up to press play and start listening to DRUMROLL!
We invite you to share your experience of listening online using the hashtags #ListentoDrumroll #DrumrollNYE and by tagging us in your social media posts on Instagram, Facebook and Twitter via @hellolowprofile. Tell us where you are listening and what you are thinking about.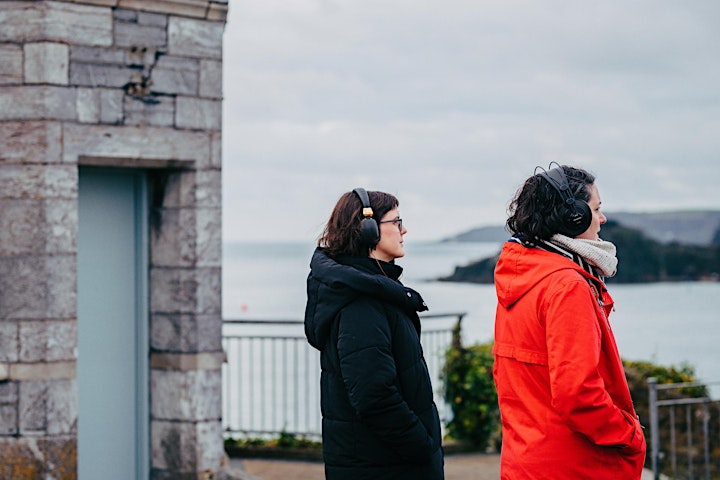 What is the artwork about?
DRUMROLL is a new audio artwork composed for eight drums, distributed online on New Years Eve (31 Dec 2020) as a shared listening event.
DRUMROLL takes a simple, recognisable musical flourish (a drumroll) as a starting point and extends and expands this to create an evocative, engaging, immersive listening experience.
Drumrolls are often used to command attention, create anticipation, charge a crowd, and signal that something 'big' and exciting is about to happen.
In DRUMROLL, LOW PROFILE use these associations to draw parallels with (and speak to) a range of collective experiences during 2020 - feelings of tension, urgency and anticipation; sustained periods of waiting, transitions from one state to another, and longing for change; prolonged frustration and the desire for a release.
While making this work, LOW PROFILE have been thinking about what it feels like to be exposed to the elements and forces outside our control. The calm before the storm. How it feels to stand looking out to sea or across the horizon. Crowds forming and dispersing. Noticing swells, gusts, and daily changes in the atmosphere. Shouting into gale force winds and lashing rain. The sound of voices calling out and echoing over distance. Catching sight of the beacon that can guide you safely to shore. Feeling the warmth of the sun rising, eyes closed, as the welcome heat floods your body. The safety and excitement of watching, sheltered, as the storm beats the sea and rocks. The collective sound of feet marching and voices shouting. The moments when silence falls, and we are there - quietly waiting together. The unspoken understanding that there is safety in numbers, and of the powerful charge of working together as one. Memories of bodies dancing and sweating, of being with others, close up and en masse.
DRUMROLL will be released on New Year's Eve 2020 to offer listeners a moment of pause and reflection, a boost of energy, a cry for things to be different, and a hopeful promise that what comes next will be better for us all.
Who are LOW PROFILE?
LOW PROFILE is a collaboration between artists Rachel Dobbs (IRL) and Hannah Rose (UK). They have been working in collaboration since 2003 and are based in Plymouth (UK). LOW PROFILE's work is centered on an examination of the role of community, individuals and the collective. LOW PROFILE make ambitious & engaging artworks in response to specific contexts, carefully shaping audiences' experiences. We have an ongoing interest in bringing people into our work as participants, collaborators and experts in their field, where their involvement is highly valued and carefully considered.
Find out more about LOW PROFILE & their work:
Who is Richard Sharp?
Richard Sharp has been drumming for the last 16 years, holds a degree in music, and joined The Royal Marines Band in 2013. He has performed at prestigious venues including the Edinburgh Tattoo, Royal Albert Hall & 02 Arena and has composed works performed by The Royal Marines. He writes for & plays with the band 'Moonlight Zoo'.
Who are the project funders and partners?
LOW PROFILE are working with a number of partners to help distribute this work to their audiences so as many people as possible can find out about & experience the work. This partnership echoes LOW PROFILE's desire to make work that creates alternative systems of ecology, that are built on generosity and working with others.
With thanks to our partners:
a space arts (Southampton); Airspace Gallery (Stoke-on-Trent); Aspex Gallery (Portsmouth); Broadway Studio & Gallery (Letchworth); Drift Records (Totnes); Exeter Phoenix (Exeter); Holden Gallery (Manchester); In Certain Places (Preston); Look Again (Aberdeen); Newlyn Art Gallery & The Exchange (Penzance); Plymouth Culture (Plymouth); Soundart Radio (Totnes); Take A Part (Plymouth); The Silver Stream on Soho Radio (London); and Visual Art South West.
DRUMROLL is made in collaboration and co-authored with Richard Sharp. The work is mixed and mastered by Neil Rose and the project is produced by Flock South West.
DRUMROLL has been made with the support of our 143 backers on Crowdfunder, and using public funding by the National Lottery through Arts Council England.