Multiple Dates
LIVE ONLINE: How to create a financial model to gain investor commitment
Event Information
Refund Policy
Refunds up to 1 day before event
Eventbrite's fee is nonrefundable.
In this interactive webinar, funding expert Paul Grant shows you how to put together your own credible financial model for investors.
About this Event
What's the quickest way to put together a financial model that investors can believe in?
Financial models are an important part of every entrepreneur's business growth strategy, helping them to:
✦ understand their funding needs
✦ plan for the future and
✦ justify budgets to potential investors
But it's a task that many entrepreneurs procrastinate on, as they anticipate wrangling with complex mathematical formulas and frustrating spreadsheet data.
So, is there a simple way to create a financial model without tearing your hair out?
The answer is YES.
In this webinar, funding expert Paul Grant shows you how to put together your own credible financial model without any previous financial experience - and without being a spreadsheet ninja!
In a nutshell
By the end of this webinar, you'll know how to...
✦ Forecast - and how to justify sales forecasts that investors can believe in
✦ Quickly work out for investors the break-even point for your business
✦ Use your financial model to value your business accurately
✦ Avoid the five biggest mistakes when putting together your financial model
✦ Use the simplest method for building a five-year forecast and understand why this is important
✦ Gain investor confidence with a clear, easy-to-read document that helps you calculate your total funding needs
✦ Develop a financial model that tests your current approach to creating viable, sustainable growth in your business
✦ Identify exactly how much investment you will need over the lifetime of your business
✦ Save yourself a huge amount of time by using a financial model template that is simple, easy-to-understand, and is designed specifically to secure investment (template provided)
Extra guidance
➕ This event now includes a BONUS 40-minute recording that walks you step-by-step through the Financial Model template shared at the webinar. The bonus recording will be sent to you shortly after the LIVE session so that you can make use of it at a time convenient to you.
Who is this webinar for?
Entrepreneurs at all stages - whether you're about to launch your business or have an established business. Whatever stage you're at, we'll prove to you that you don't need to be a maths expert to build a financial model!
Your Questions
This is not just a presentation. We'll be opening up the webinar for live Questions & Answers to help you figure things out during this challenging time.
We'll also be giving you road-tested formulas and templates for attracting investment that have been evolved over a decade and validated by hundreds of investors.
The Fast-Growth Series
We've seen huge shifts in our way of life as part of the fight against Covid-19 this past year.
Entrepreneurs around the world have been adjusting their approaches to business and building new capabilities to meet their customers' current and future needs.
This special webinar series from The Funding Game, run in partnership with the British Library Business & IP Centre, is designed to help you navigate the current crisis so that you and your business can emerge the other side stronger than ever.
🎟️ Discounts available to newsletter subscribers and Meetup Group members (free to join).
On-Demand Recordings
This live Fast-Growth Series has been recorded and is also available on-demand.
Email pgrant@thefundinggame.co.uk if you're interested, and we'll get you all the details.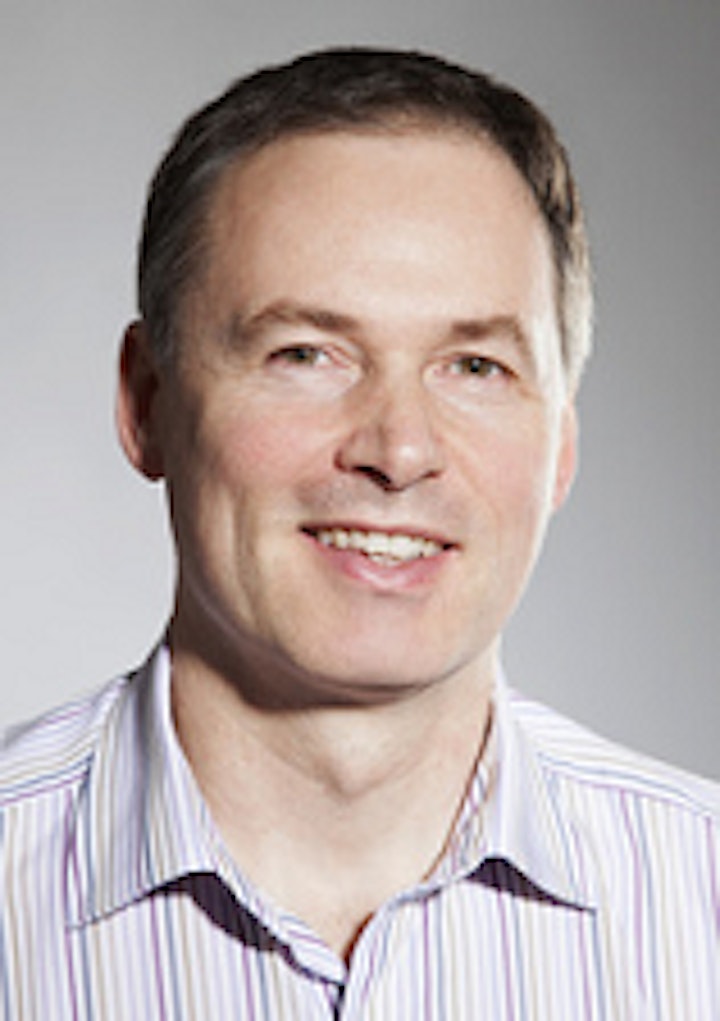 Expert speaker
Paul Grant knows what it's like to be on both sides of the funding fence. As an entrepreneur he raised funds for his own business, securing capital from business angels, bankers, family and friends, and even a government grant.
After seven years of trading, he exited his business in 2003 and was invited to join a private equity company, Capital Partners, eventually heading up the business angel division. Here he had access to nearly 5,000 angel investors and reviewed more than 1,000 business plans every year.
During this time Paul learnt a lot about why so many businesses fail to secure the funding they need in the start-up and growth phases. Paul has met with many investors, bankers, and venture capitalists over the years, and in the course of his work has uncovered what they are really looking for. More importantly, Paul has developed an approach to raising capital that works. He is keen to share with you what he has learnt as an entrepreneur and as an industry insider.
What entrepreneurs say
"Paul is one of those advisors that is talking from experience rather than from a textbook. These events will save most people a fortune." - Managing Director at Arated.com Corp. Ltd.
"Paul's How to Attract the Right Investors is one of those rare workshops that is jam-packed with useful information and where one can't leave the pen and notebook to rest. For any entrepreneur looking to raise investment capital, this is a must-attend." - Vlad Petre, Entrepreneur & Product Developer, RateSetter
 "Paul has a full understanding of what investors are looking for and through his advice I was able to write an outstanding executive summary and improve my business plan, resulting in investment." - Director at Breathing Relief Ltd.
"I recently attended one of Paul's workshops at the British Library and learnt more in a few hours than I had in many weeks - possibly months prior to this." - Gerry Nixon, Head of Youth Engagement Strategy @ The National
"Valuable insights and sound advice from someone who has been there and is now on the other side." - Initial AF Data Gatherer, FFCS PPI, Deloitte LLP
 "Paul has a wealth of experience behind him, not to mention a host of useful contacts. His well-rounded approach makes the event well worth the outlay." - Business Training News
Location
Refund Policy
Refunds up to 1 day before event
Eventbrite's fee is nonrefundable.