Description
Join us for the first episode of The Beat Sessions at Beyond HQ.
In this panel talk, we'll be joined by industry experts to discuss how technology and shifting cultural tides are impacting that way we inhabit spaces in the city.

How can we make more data-driven decisions about where we rent and buy our homes? Are co-living communities going to take over? Is the real estate agent a thing of the past? How can we design for the future of urban revival? How will spaces be designed to accommodate the future of work? What's does this all mean for us as urban dwellers? Come explore with us.
Our guest speakers:
Nicky Wightman
, Director of Savills Worldwide Occupier Services,
Savills
Ishaan Malhi, Founder + CEO, Trussle
Tom Philipson, Co-founder + MD, YourStudio
Daisy Onubogu, Head of Community, Roam
Charlie Lyons, General Manager, Beyond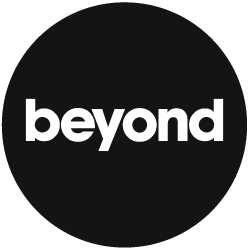 This event is brought to you by Beyond, a design and technology ideas company. Sign up to The Beat newsletter.