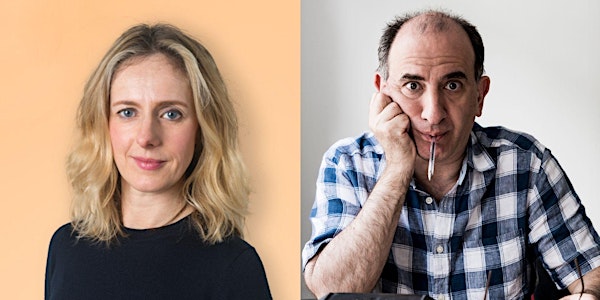 Live stream at Kenilworth Library: Armando Iannucci and Marina Hyde
Event Information
Location
Kenilworth Library & Information Centre
11 Smalley Place
Kenilworth
CV8 1QG
United Kingdom
Join us at Kenilworth Library for a live stream of this special RSL: Literature Matters event featuring Armando Iannucci and Marina Hyde.
About this event
Live streamed from the British Library theatre, join us to hear a unique conversation held between acclaimed writer, director and RSL Fellow Armando Iannucci and award-winning journalist Marina Hyde.
Starting with their passion for great storytelling, Armando and Marina will explore their shared love of satire in fact, fiction, film and TV, in a conversation about why literature matters to them.
This event will be live streamed via The Living Knowledge Network and forms part of our programme of events celebrating our Breaking the News partnership with The British Library and The Living Knowledge Network.
You can view an accompanying panel exhibition at Kenilworth Library until Friday 20th May and explore our digital showcase at warwickshire.gov.uk/breakingthenews.
Please note: this event will take place in the Exhibition Room, to the rear of Kenilworth Library. The live stream will start at 7pm so please arrive and take your seat shortly before.
You can also view this event from home, and explore an archive of previously live streamed events at living-knowledge-network.co.uk
Please book one ticket per person attending the event.
IMPORTANT INFORMATION - Warwickshire Libraries will continue to keep you and our staff safe. When you visit we ask you to:
Choose to wear a face covering if you can.
Not visit the library if anyone in your group has symptoms of COVID
Respect others if they choose to maintain social distancing.
The room will be well ventilated so please come dressed appropriately for the weather.
If you have any further questions, please call us on 0300 555 8171
Your information rights. To see how we use your personal data and what your information rights are, please read our overall customer privacy notice at www.warwickshire.gov.uk/privacy which includes the contact details if you have a complaint about your information rights. For general enquiries, please contact Warwickshire County Council's Customer Service Centre on 01926 410410. For information about how we process your personal data for this event, please see the Warwickshire Libraries Privacy Notice, the Warwickshire County Council Privacy Notice and the Eventbrite Privacy Policy

Date and time
Location
Kenilworth Library & Information Centre
11 Smalley Place
Kenilworth
CV8 1QG
United Kingdom