Live Therapy Session: Using Pesso Boyden System of Psychotherapy - followed by Q and A workshop with Juliet Grayson
About this event
Juliet Grayson will lead a live client session, with a genuine client, to demonstrate the Pesso Boyden System of Psychotherapy (PBSP) – as delivered via Zoom. There will be time for Q and A afterwards, with Juliet and the client.
Pesso Boyden is a body-based therapy. A structure is the name for a PBSP client session.
The structure can start in one of two ways, either the client starts to talk about something in their life that is not going well. Or, they start from where they are: 'I feel exposed sitting here…' or 'I am feeling cold…' As a client that is all the preparation that is needed.
During a PBSP structure the therapist uses an imaginary witness to name the affect that the client is feeling. This helps the client feel seen and heard, which deepens the session. The client's inner world is externalised using objects, called placeholders. An imaginary supporting figure may be brought in to be with the client. If there are negative voices (injuctions) they are externalised and spoken out loud, as if someone is saying those words directly to the client. This stage of the therapeutic process is called the True Scene.
The next stage is to explore the Historical Information. During this phase we are looking for resonances that the current day problem or situation may have with the client's past. This history may be loading the current day problem, so the client reacts in a stronger way than is appropriate.
The third stage is to create an Antidote. We give the client an experience in the here-and-now, and invite them to imagine having had this experience in their past. Thus, we are creating a new memory that can sit along the 'real' memory. The new memory is set in their hypothetical past and designed to give the client precisely what they needed in a particular situation(s). This is done by enrolling Ideal Figures, who do, and say, the very things that would have helped. Thus, the healing happens at a experiential level (they feel it in the body) and at a symbolic level (with the Ideal Figures they needed), and the client can internalise the new experience. When PBSP happens in a group, then people will role play these Ideal Figures. When PBSP happens online, the client uses their imagination, backed up by physical objects, that can represent these Ideal Figures.
Finally, we help the client embed their New Perspective, to support them as they go back out into the world.
This sounds like a clear sequence, though in practice we may jump around the four stages of True Scene, Historial Information, Antidote, and New Perspective.
Structures last 50-60 minutes. Sessions are very much led by the client, and guided by the therapist. The system is very respectful of the client.
This workshop will be hosted on the Zoom meeting platform where we will use our camera and microphones to interact with each other as a group.
To support practitioners in this time of extraordinary circumstances we are offering access to this group for a self-select fee.
The self-select fee is a radical inclusion policy to open learning for all colleagues. The guide price for this event is £20.00, however, we appreciate that income varies greatly in different locations and circumstances. Please contribute what you can to help us maintain inclusive professional training.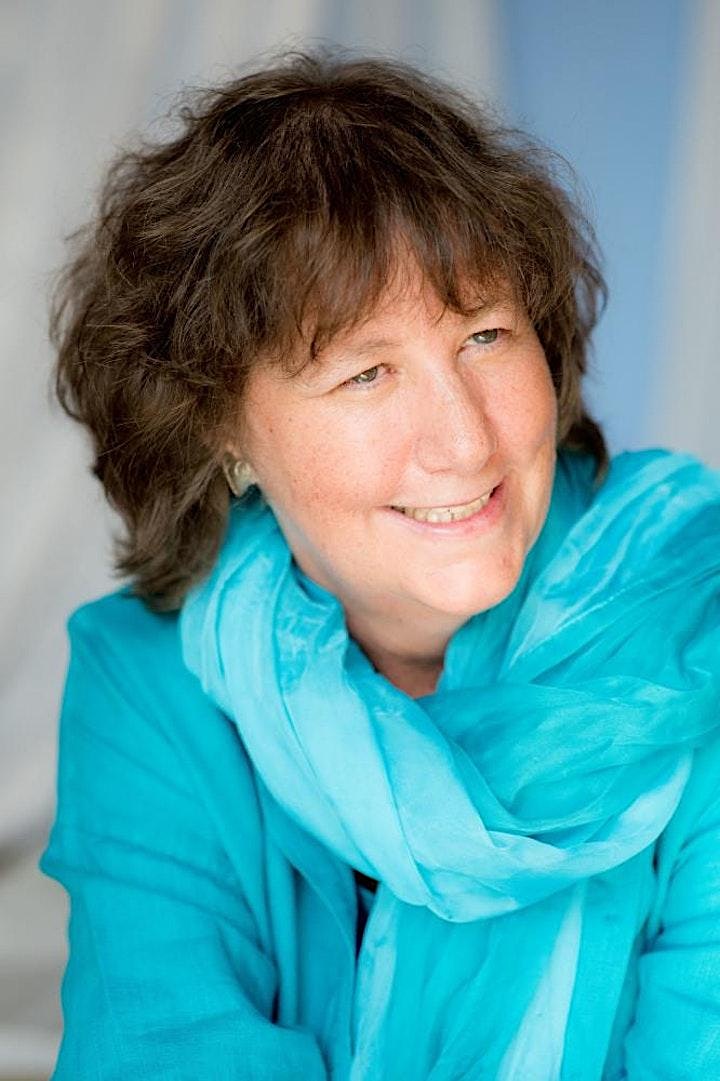 Juliet Grayson
I'm a psychosexual psychotherapist, coach, teacher, and have been working as a psychotherapist since 1991. I specialise in working with couples and sexual problems. I also work with people who are facing a life-limiting diagnosis. I am UKCP registered, NLPtCA accredited, COSRT accredited, and PBSP accredited as a psychotherapist. I am recognised by UKCP as a NLPtCA supervisor and COSRT supervisor. I am also an accredited PBSP supervisor and one of the first PBSP accredited trainers in the UK. I have a private practice in South Wales.
I am the author of Landscapes of the Heart: The Working World of a Sex and Relationship Therapist - over half of which is about PBSP therapy.
One thing I offer is Couples Intensive therapy sessions. A couple who are struggling come for 3 1/2 hours of therapy one afternoon, stay locally, and then we do another 3 1/2 hours of therapy the next morning. This is really helpful for moving through a particular issue, or moment of crisis. Online I offer these 7 hour sessions over 3 days.
After many years of exploring different types of therapeutic systems, in 2001, I discovered the Pesso Boyden System of Psychotherapy (PBSP). I am passionate about this because it is so effective, enabling clients not just to learn to cope with their issues, but to be able to (in many cases) fundamentally shift and change them, so that they see the world differently. As a client said to me, "It's like speed-dialling the unconscious." As yet, PBSP is not well known in the UK, and I want to change that. I have some groups that meet four times a year. These meet in London, Bristol, and South Wales. I also run two residential workshops every year in Somerset, and 2-day workshops in Oxfordshire and supervision days that are open to all, Recently I have been offering online structures via Zoom.
I work with the general public, and often work with other psychotherapists and counsellors who want help. Hence, I have been called "The Therapist's Therapist!"
We (Sally Potter, Sandy Cotter, and I are the three Accredited Trainers of PBSP in the UK) offer training courses for qualified therapists who want to learn PSBP. Therapists who are interested in adding Pesso Boyden to their repertoire can join a one-year or three-year training starting in 2021. Visit Pesso Boyden Training UK for details www.pessoboydentraininguk.com
I was the co-founder of StopSO (Specialist Treatment Organisation for Perpetrators and Survivors of Sexual Offences). StopSO has a UK wide network of psychotherapists and counsellors who offer therapy in the community for those at risk of sexual offending or re-offending. The aim of StopSO is to help potential perpetrators in order to stop new victims of sexual abuse from being created. This is a cost effective way of protecting society. Prevent rather than respond. I was chair from 2011-2019.
I designed and run (alongside a team) a twelve day programme, in six modules each of two days. This teaches therapists, counsellors, psychologists, coaches, and health professionals how to work with relationship issues and sexual problems. This course is approved by COSRT for CPD.
Website | https://therapyandcounselling.co.uk/ | http://landscapesoftheheart.co.uk/ | http://sexuallyinappropriatebehaviour.org/
Facebook | Juliet Grayson
Twitter | HelpingYouBeYou | CounsellorsCPD
Books for Sale | http://landscapesoftheheart.co.uk/buy-a-book/
Organiser of Live Therapy Session: Pesso Boyden System of Psychotherapy followed by Q&A
Sandra and John are a sibling team who are proud to be serving the helping professions for more than 10 years with online interactive learning. The workshop programme is being offered alongside the Onlinevents CPD Library which we believe is the world's largest online library of video and audio learning, with instant certification for the helping professions including counsellors, coaches, teachers, supervisors and nurses.
100% Learning Guarantee
Our number one priority at onlinevents is your learning. Which means we stand by our learning experiences 100%, no matter what, no holds barred, no ifs, no buts.