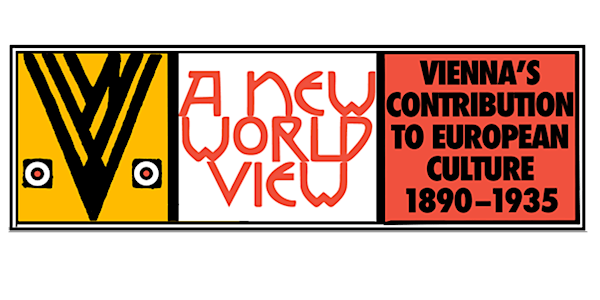 LIVE & VIRTUAL SYMPOSIUM- VIENNA'S CONTRIBUTION TO CULTURE
Sales Have Ended
Ticket sales have ended
Many thanks for your interest in this BRLSI event. Unfortunately tickets are now sold out but Eventbrite offer a waiting list and we hope you will be fortunate enough to get a ticket. For those disappointed the BRLSI offer a rich and diverse programme of talks and videos which you can access at www brlsi.org We hope you will find something that suits your particular set of interests and we look forward to your participation. For further help or advice email reception@brlsi.org
A 3 day symposium of talks looking at the extraordinary cultural impact of Vienna in the years from 1890 to 1935.
About this event
The BRLSI is delighted to offer our second Vienna Symposium following the great success of our first event in 2019.
We have a full programme with outstanding speakers who will throw light on a turbulent and exciting period in European culture that had an influence we still feel today.
Stefan Zweig's connection to Bath; music in secessionist Vienna; Freud and the genesis of psychoanalysis; the ground-breaking work of Wittgenstein; the influence of the Vienna Circle; modernist women writers on Vienna; the art of Oskar Kokoschka and how a new direction for architecture took root in the city all feature in a richly varied programme.
A New Worldview: Vienna's Contribution to European Culture 1890-1935
Sunday Tickets Available
Sunday March 21st 12.00pm (UK)
Vienna and Wittgenstein's Tractatus
Dr. Arif Ahmed, Faculty of Philosophy, University of Cambridge.
Sunday March 21st 2.00pm (UK)
Freud and the Genesis of Psychoanalysis
Prof. Stephen Frosh, Department of Psychosocial Studies at Birkbeck, University of London.
Sunday March 21st 5.00pm (UK)
The Vienna Circle and its Significance
David Edmonds, author and broadcaster.
To receive a 30% discount on David's book, please visit https://press.princeton.edu/books/hardcover/9780691164908/the-murder-of-professor-schlick and quote EDM21
Sunday March 21st 6.00pm (UK)
Plenary Session
Chaired by Dr. Richard Stamp.