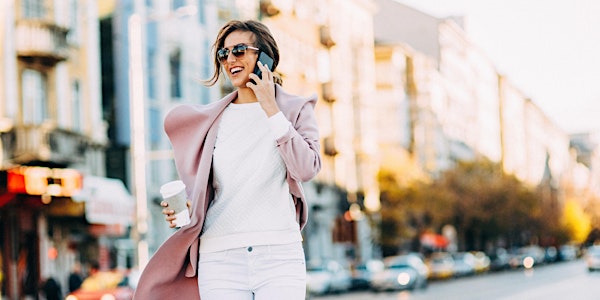 [Live Webinar] Stop dreaming of a career with purpose and actually get one.
Location
London
London
United Kingdom
Description
Hello
I'm thrilled to share with you my brand new webinar

! Register to sign up instantly. It's time to get stuff done! I created this webinar to help you shine in your career. In this live action packed workshop I will share proven step by step strategies. You will:
Discover how to find your purpose

Learn how 'high achievers' live their purpose

Leave ready to implement techniques that will leave you feeling energizied in your career
Click to reserve your spot. I can't wait to see what you create. Professionals who feel they are living their purpose are 64% more likely to have high levels of career satisfaction. I'm pretty determined to help you discover new ways to achieve your purpose. So in just a few weeks you will experience the live webinar and you will have the opportunity to expand your sense of what's possible in your career.


YOUR HOST: Dr Sharleene Bibbings
Sharleene is a purpose coach for women. She is CEO and founder of Vi Et Animo. She is the author of 'Invite Your Deeper Legacy VIP Day'. She helps women develop their bold leadership so they can have the impact in the world they want.
She will show you the top strategies you can implement straight away to stop playing small.
Sign up to reserve your space.