Are you thinking about applying to the Live Work Fund? Join us for a special introduction and Q+A about the fund and application process.
About this Event
Join the Jerwood Arts Director Lilli Geissendorfer, Deputy Director Jon Opie and a special guest for a live introduction to the Live Work Fund followed by the chance to ask questions about the fund and application process.
What is the Live Work Fund?
The Live Work Fund is a new funding programme that offers financial and career support to a selection of the most outstanding and visionary music creators, performance makers and producers to enable them to adapt and thrive through the challenges presented by Covid-19.
Open to individuals and those with a collaborative practice based in the UK, the £660k Live Work Fund will provide awards of £20k for at least 33 outstanding artists, creatives and producers with no more than ten years' experience over a period of 12 months. The fund will also provide meaningful professional development support through expert mentors.
The fund is open to artists, creatives and producers whose work is focussed and relies on live performance, including but not limited to those working in music, theatre, opera, circus, dance, live art and performing arts.
Deadline: Monday 16 November, 5pm
Find out more, here.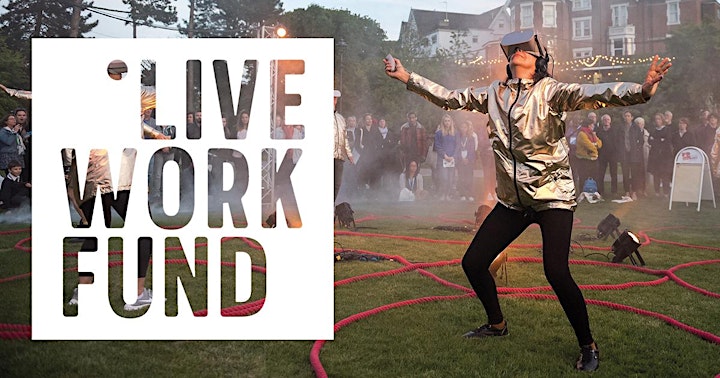 Format
This free event will be broadcast live on Youtube and we welcome you to submit your questions using the live chat function or by emailing info@jerwoordarts.org. It will last approximately one hour in duration.
The event will be recorded and subtitled in English language captions and made available via Youtube after the event, everyone who signs up to this event will also be emailed a copy of the recording to watch back in your own time.
Attendees will receive the Youtube link shortly before the event is scheduled to start.
Access
We want to make sure that our events programme is welcoming and accessible. Please contact us if you would like to discuss how we can support you to virtually attend and enjoy this online event or have any feedback on the accessibility of our work. You can contact us via email at info@jerwoodarts.org or telephone +44 (0)20 7261 0279.
Registration
This online event is free but booking is required via Eventbrite.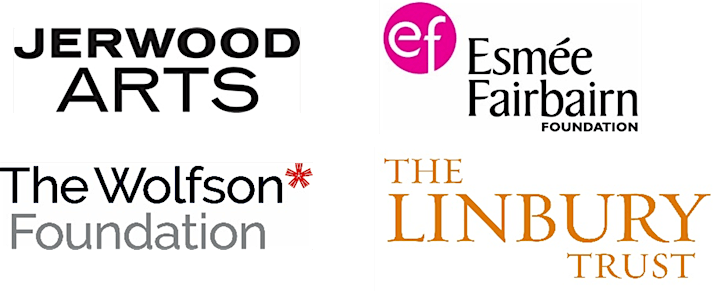 The Live Work Fund is supported by Jerwood Arts, Esmée Fairbairn Foundation, The Wolfson Foundation, The Linbury Trust.
Jerwood Arts is the leading independent funder dedicated to supporting UK artists, curators and producers to develop and thrive. We enable transformative opportunities for individuals across art forms, supporting imaginative awards, fellowships, programmes, commissions and collaborations. We present new work and bring people from across the arts together in the galleries at Jerwood Space, London, as well as across the UK. jerwoodarts.org
Esmée Fairbairn Foundation aims to improve our natural world, secure a fairer future and strengthen the bonds in communities in the UK. We unlock change by contributing everything we can alongside people and organisations with brilliant ideas who share our goals. The Foundation is one of the largest independent grant-makers in the UK. In 2019 we made grants of £36 million towards a wide range of work within the arts, children and young people, the environment and social change. We also have a £45 million allocation to social investments for organisations with the aim of creating social impact. esmeefairbairn.org
The Wolfson Foundation is an independent charity with a focus on research and education. Its aim is to support civil society by investing in excellent projects in science, health, heritage, humanities and the arts. Since it was established in 1955, some £1 billion (£2 billion in real terms) has been awarded to more than 11,500 projects throughout the UK, all on the basis of expert review. wolfson.org.uk
The Linbury Trust is an independent grant-making trust established in 1973 by Lord Sainsbury of Preston Candover, and his wife Anya, Lady Sainsbury CBE. The Trust supports a wide variety of compelling and exciting projects across the world in the fields of arts, heritage and culture; the environment; and social and medical welfare. linburytrust.org.uk