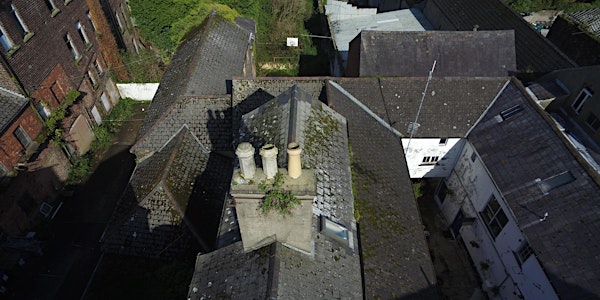 Live Zoom Talk: Maintaining Chimneys, Roofs and Lofty Building Elements
A live illustrated Zoom presentation focusing on solutions to common maintenance problems related to chimneys, rooftops and parapets .
About this event
A live illustrated online Zoom presentation of the issues commonly found with high level building elements, focusing on chimneys but also looking at roof, parapet and central gutters along with other typical roof defects.
The talk will explore how these elements are best maintained and what to do when they go wrong in an appropriate conservation manner. Case studies, with a focus on Lurgan rooftops, will be included.
The talk will be presented by Lisa Edden, a Chartered Structural Engineer specialising in conservation and co-author of the guide "Roofs - A Guide to the Repair of Historic Roofs", published by the Department of Culture, Heritage and the Gaeltacht in 2010. Lisa is a regular lecturer on various Applied Building Conservation diplomas, as well for the Irish Georgian Society and the Building Limes Forum Ireland.
Hosted by the Lurgan Townscape Heritage Initiative, this talk is being held as part of National Maintenance Week (20th November to 27th November), an annual campaign organised by the Society for the Protection of Ancient Buildings (SPAB) and the Ulster Architectural Heritage Society, which aims to remind people of the simple, maintenance actions which they can undertake to avoid major problems developing in their property.
For more information on other events happening as part of Maintenance Week see:
https://www.spab.org.uk/whats-on/online-learning
https://www.ulsterarchitecturalheritage.org.uk/event/maintenance-week-ni-2020/