About this Event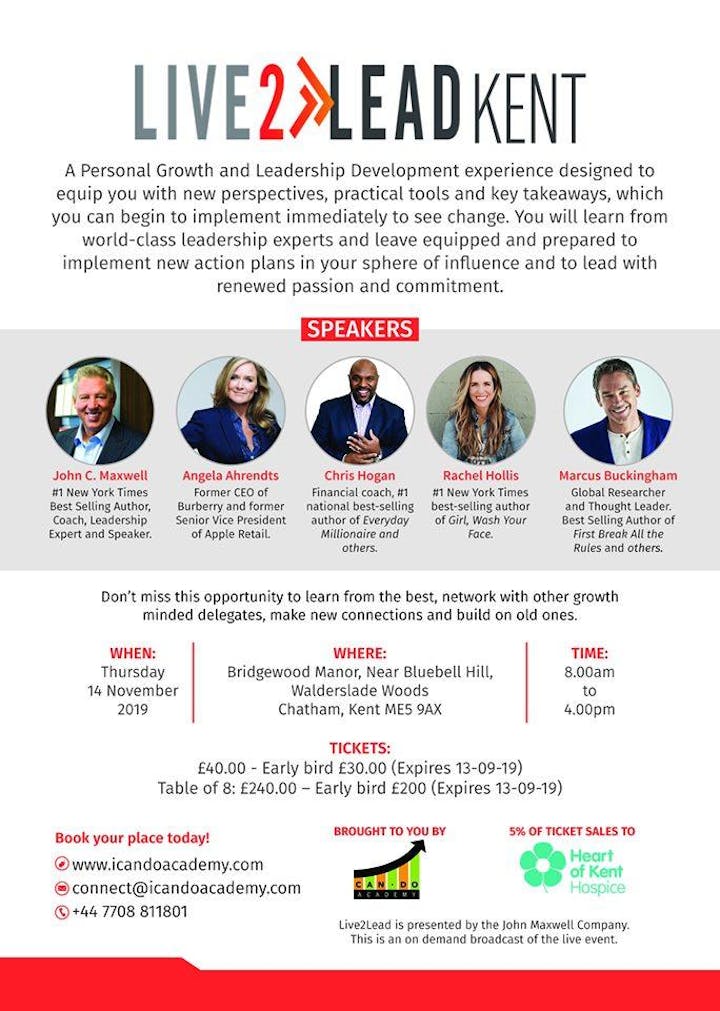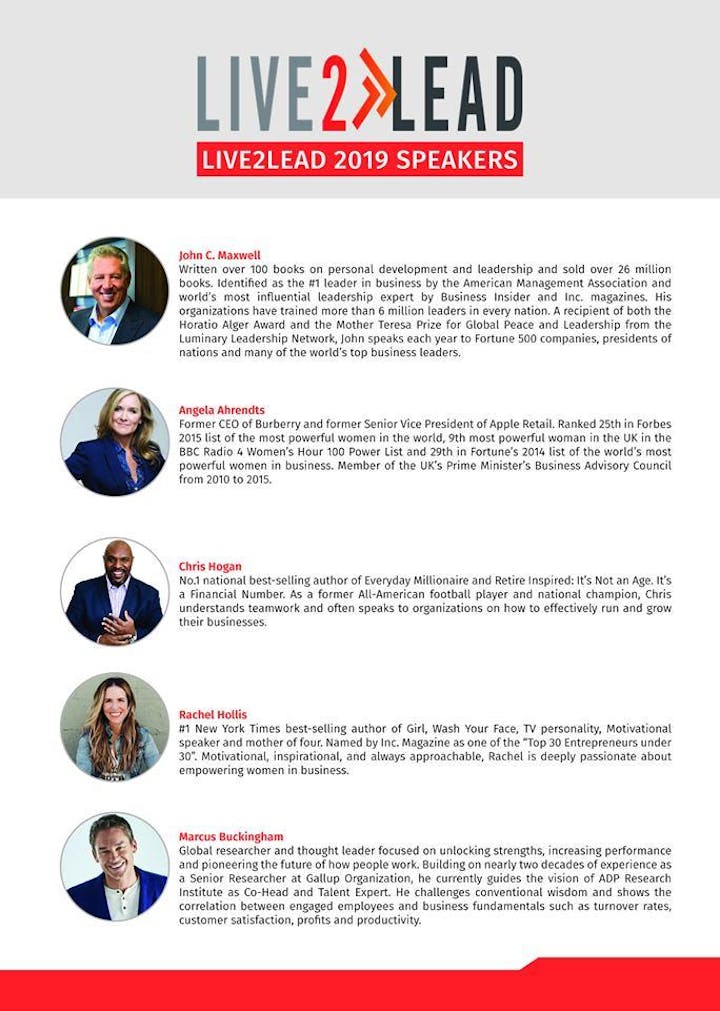 Every year Live2Lead broadcasts LIVE from Atlanta, GA to hundreds of communities around the world bringing the best leadership teaching to intentional, growth minded leaders, entrepreneurs, business owners, coaches, mentors and influences everywhere. you can reap all the benefits of this event on the 14th of November by way of an on demand broadcast in Kent.
This is your opportunity to be inspired by some of the leading thought leaders in the world, connect and collaborate with top leaders and other influencers in your community and grow and expand your network with relationships that produce tangible results.
You will gain new perspectives and fresh insights and return to your sphere of influence equipped with practical tools and key takeaways you can begin to implement immediately to see change.
Get your tickets today and maximise your impact with this strategic leadership focused event.