Actions and Detail Panel
Liver Transplantation in Children & Young Adults
Fri, 7 Apr 2017, 09:00 – Sat, 8 Apr 2017, 17:00 BST
Description
The International Liver Transplantation Society and the Paediatric Liver, GI & Nutrition Centre at King's College Hospital present a 2-day conference titled "Liver transplantation in children & young adults; Facing the future with the wisdom of the past".
The meeting is held within the 11th Alex Mowat symposium dedicated to Professor Alex Mowat, founder of paediatric hepatology.
The programme will be of value to all health professionals working in the field of paediatric liver transplantation.
We have assembled a comprehensive programme with distinguished international experts delivering lectures on issues around paediatric liver transplantation, sharing experience and knowledge but also looking into the challenges and perspectives of the future. A poster session will be held on 07/04 (details to follow) and investigators are encouraged to submit abstracts relating to the symposium's theme. Abstracts can be submitted to Dr T Grammatikopoulos (t.grammatikopoulos@nhs.net); submission deadline is 24/02/2017.
Five travel prizes will be awarded to the highest scoring abstracts.
An Allied Health Professionals session will run in parallel during the first day of the meeting.
See programme below.
We are looking forward to welcoming you in London, one of the most vibrant and multicultural cities in the world.
The course directors
Professor Anil Dhawan
Professor Sue McDiarmid
Professor Mohammed Rela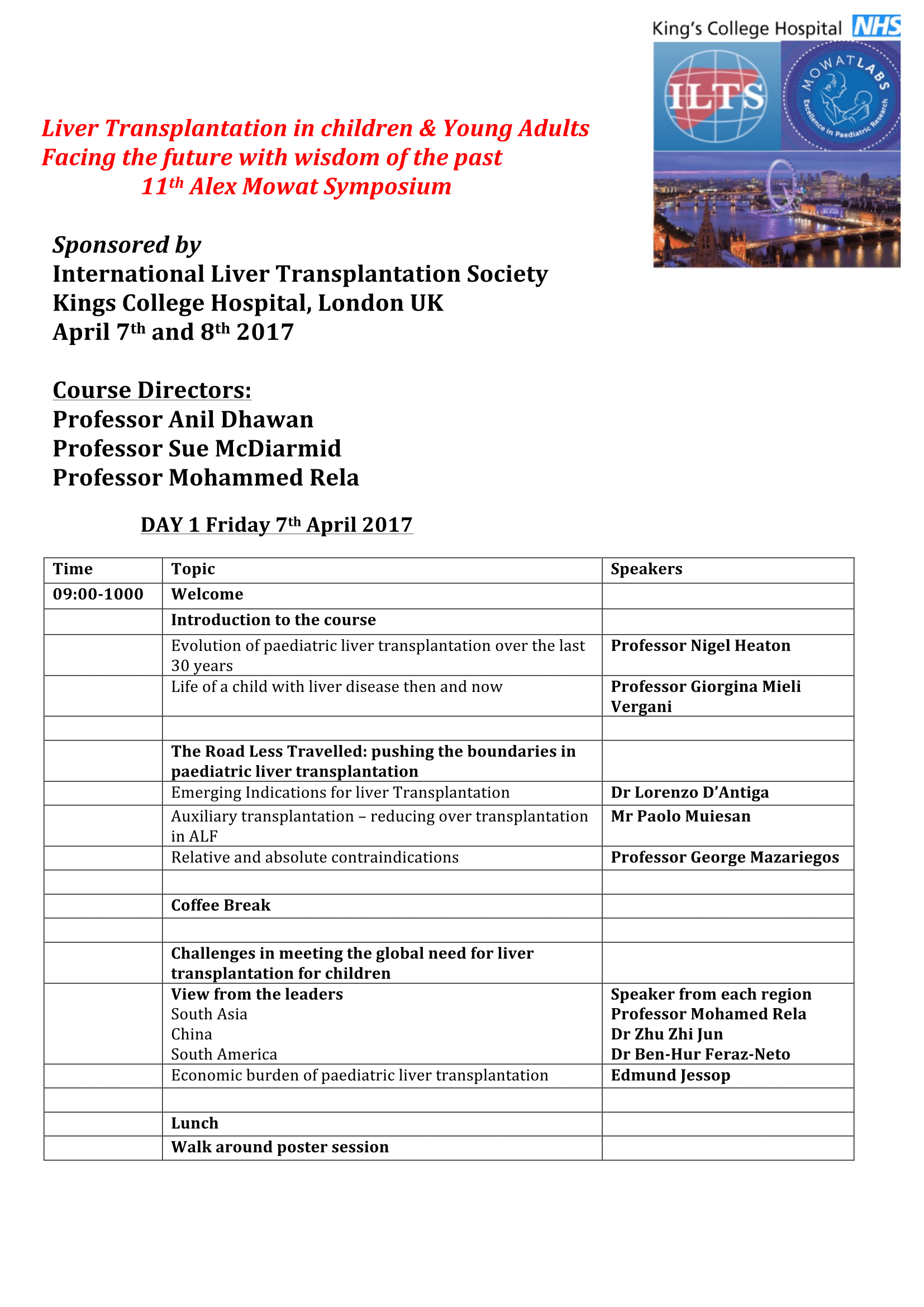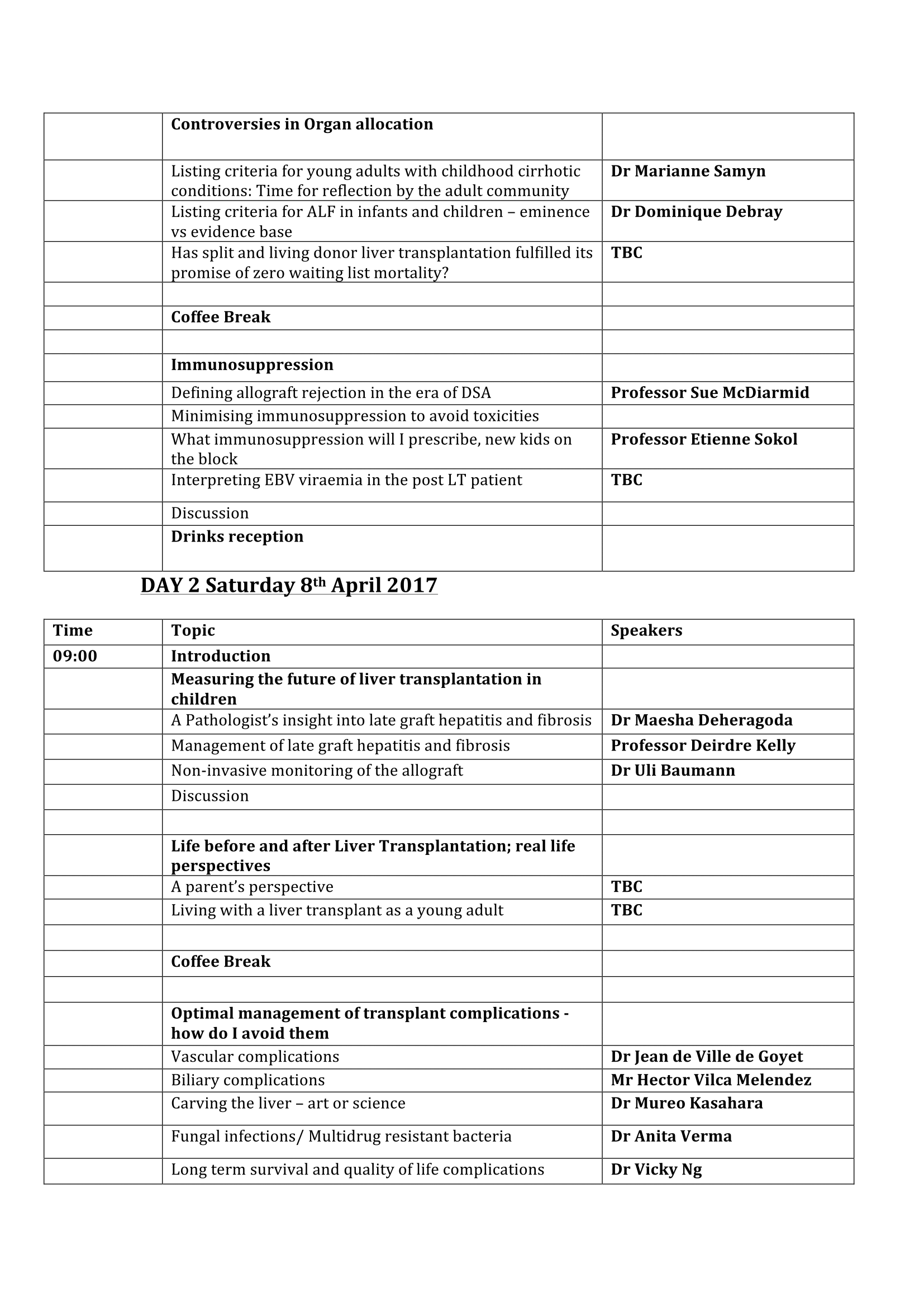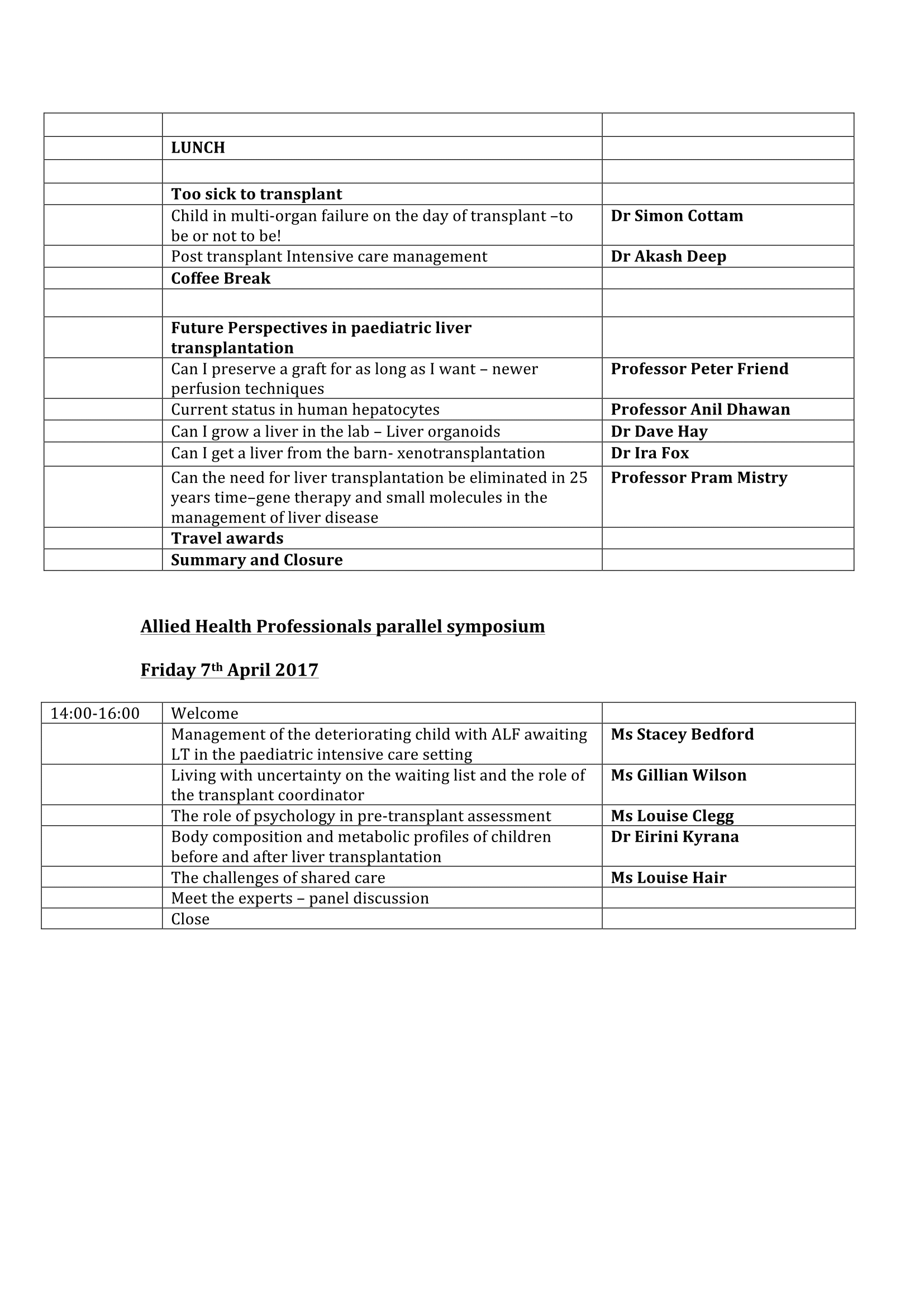 Date and Time
Location
Fetal Medicine Research Institute
16-20 Windsor Walk
London
SE5 8BB
United Kingdom