Liverpool City Region Metro Mayor - Economy Hustings
Description
Liverpool City Region Metro Mayor - Economy Hustings
Tony Caldeira, Conservative
Carl Cashman, Liberal Democrat
Steve Rotheram, Labour
Tom Crone, Green
Tabitha Morton, Women's Equality Party
More candidates to be confirmed.
As the campaign for the election gains momentum, Centre for Cities and the Liverpool and Sefton Chamber of Commerce are organising a hustings for candidates to set out their plans to drive growth in the city.
From May, Liverpool City Region will have a new mayor with powers over transport, planning and skills. The new mayor will be given the opportunity to set out and implement a strategic vision for the economy of the metro area, supporting people, firms and institutions to build a more prosperous Merseyside in the decades to come.
For more information or if you have any questions, please contact Simon Jeffrey, External Affairs Officer via rsvp@centreforcities.org / 020 7803 4300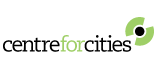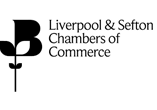 Also supported by Liverpool Professional.