Description
We are welcoming you, Ladies of Liverpool to Liverpool Girl Geeks - Our very first event!
If you are aged 12 and above, interested in Tech, Gaming, Digital Arts, Music Production or Media this will be a great event for you.
On August 16th we bring you;
A series of workshop's in Programming, Design/Animation & Digital - Lead by industry experts
Talks from leading women already working in these industries
Find out about the Studio school, opening in September
Network with like-minded individuals in your area
Eat lots of cake!
Talk to us @lpoolgirlgeeks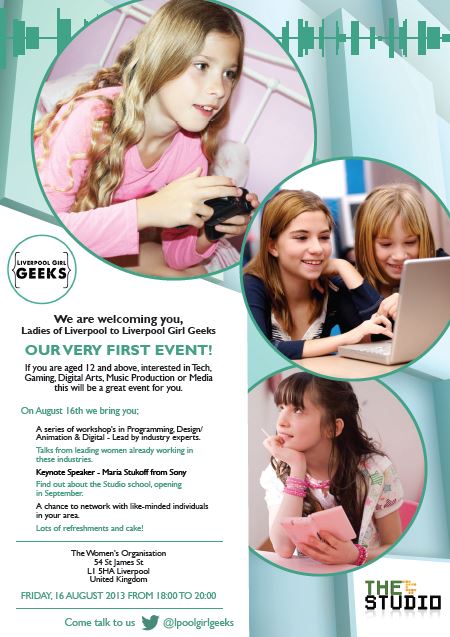 Organiser of Liverpool Girl Geeks - Group Launch
Studio Schools are a new type of state school for 14 to 19 year olds of all abilities. They seek to close the gap between what young people need to succeed in life and the skills and knowledge that the current education system provides.
To do this, Studio Schools use new approaches to learning involving enterprise projects and real work.
The Studio School is the first of its kind in the North West, but one of many opening across the country.