Description
Liverpool Loves Business is back!
---
Kindly Sponsored by

A
full-day conference

focussing on the things that make entrepreneurs, small business owners and professionals tick - Liverpool Loves Business returns to Crowne Plaza, Pier Head on Thursday 4th August 2016.

Attend this event to take part in quality networking opportunities, free business advice clinics, engaging seminars that serve to develop your personal skills and knowledge; as well as inspirational speeches from local business leaders who've been there and done it before. You can even apply to pitch for a slice of up to £5000 worth of cash prizes and business support at The Bigger Pitcher, in partnership with Spark Up.

Last year, the inaugural event attracted over 700 delegates from 430 local organisations to the Cunard Building. We received some brilliant feedback and will be building on your points to continue to create the go-to SME conference for everyday business people from across the Liverpool City Region.

Check out thisvideo from YB News to refresh your memory from 2015: https://goo.gl/FoaYPY
---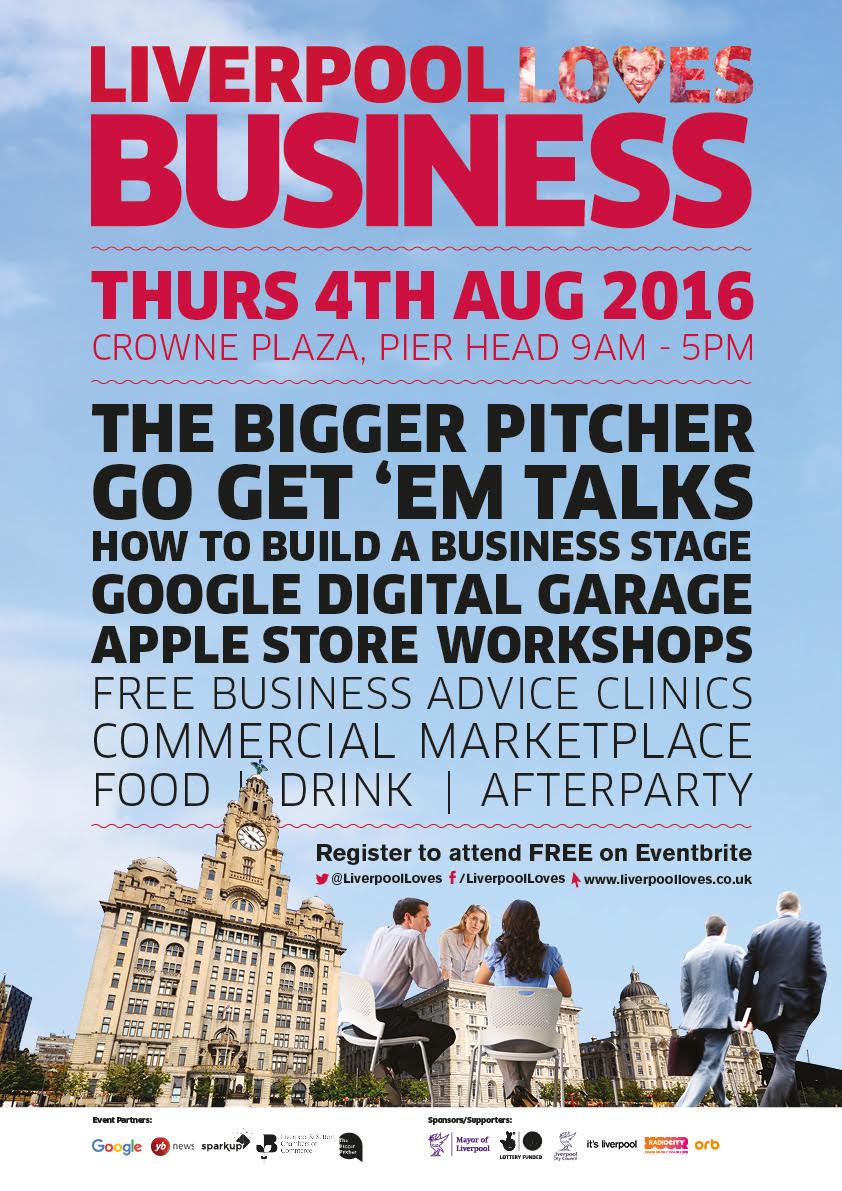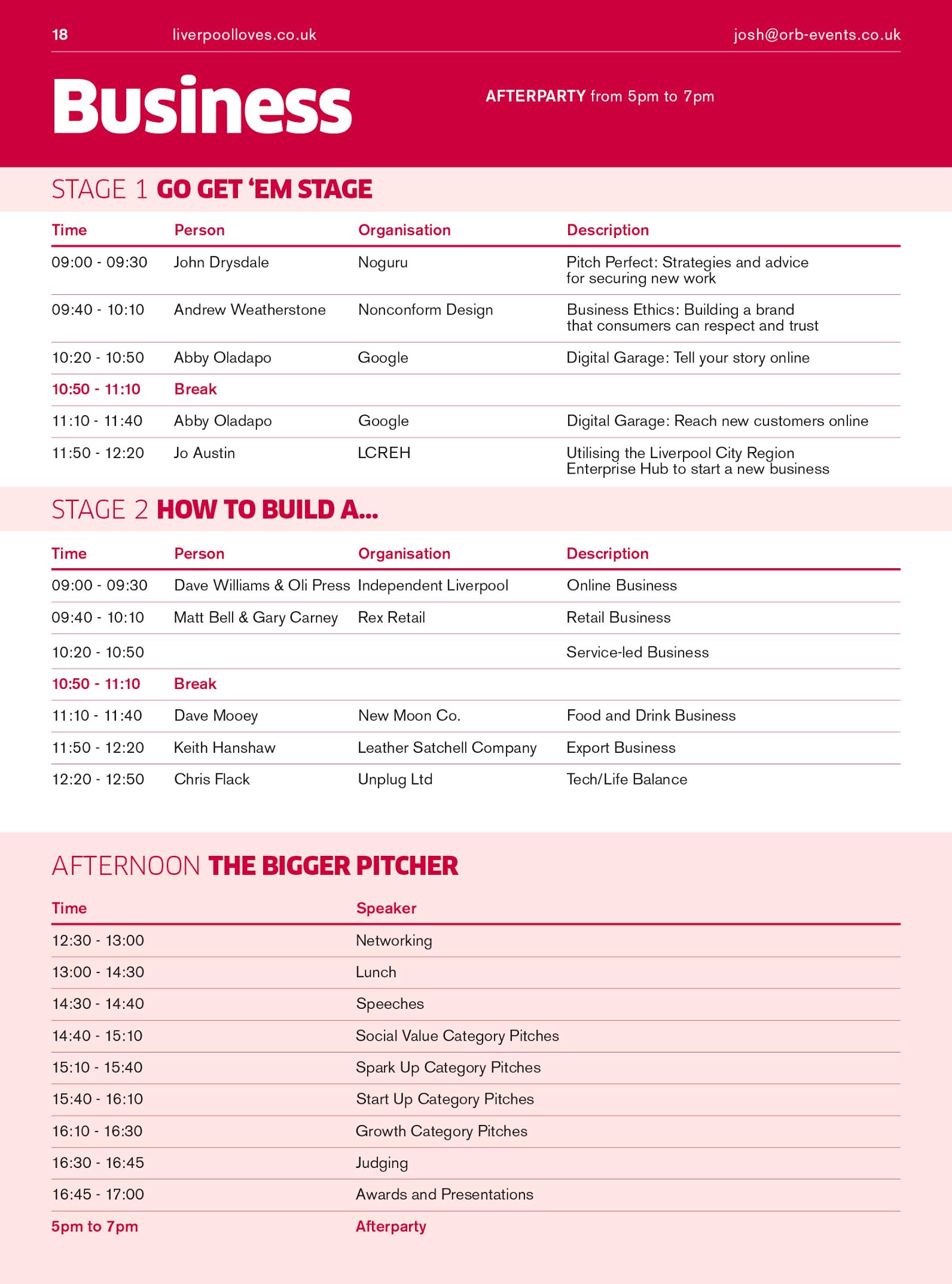 Our entrepreneur-focussed programme represents a strong opportunity for like-minded people to connect and expand their networks, learn something new or be inspired to put their next foot forward on the road to success.
So what are you waiting for? Register for you free delegate pass now.
You can find more information about the wider festival on our website, www.liverpoolloves.co.uk