Location
Kadampa Meditation Centre Nottingham
5 Pelham Road
Sherwood Rise
Nottingham
NG5 1AP
United Kingdom
On-Line - Simply Meditate Friday 11.30 - 12.30
About this event
ONLINE: Bookings on this page are for those intending to attend the class online.. To attend the class in-person, book here.
"When the turbulence of distracting thoughts subsides and our mind becomes still, a deep happiness and contentment naturally arises from within. "
Venerable Geshe Kelsang Gyatso Rinpoche: How to Transform Your Life
Join us on Friday lunchtimes for an hour dedicated to finding happiness within - the perfect start to your weekend.
Each class begins with a simple guided breathing meditation and concludes with a meditation focused on the uplifting theme for the week. The meditations and explanations are based on Buddha's teachings and include a short Buddhist prayer - however, you do not need to be a Buddhist or interested in Buddhism to benefit from these teachings. Everyone is welcome.
We also offer the classes in-person on Friday lunchtimes at 11.30 am at KMC Nottingham, Gedling House, Wood Lane NG4 4AD. The places available for in-person classes are limited, so please book in advance here.
£4.00 per class (per person)
Free for members
Details of membership are available here.
Full details of the meditation centre's programme please see www.meditateinnottingham.org
EVERYONE WELCOME
0115 985 7356
hello@kmcnottingham.org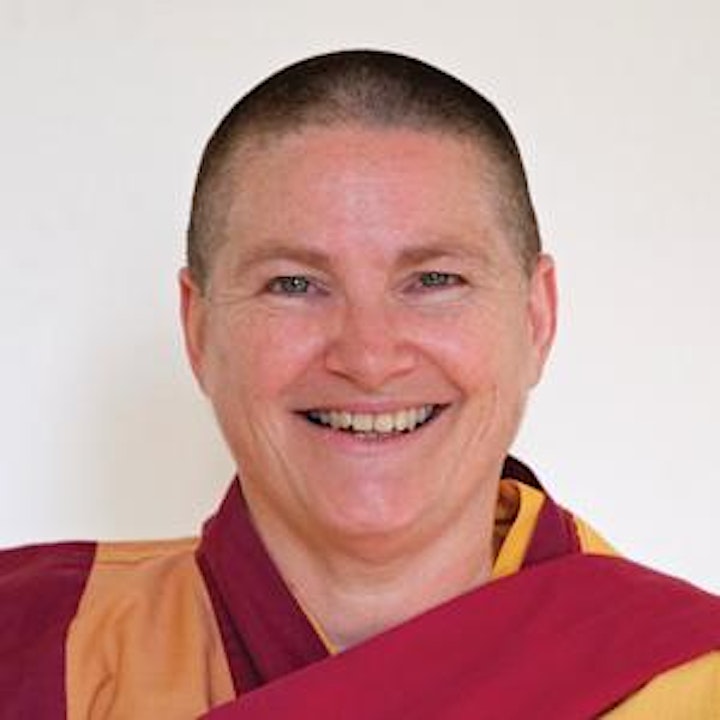 The teacher for this course is Gen Kelsang Gakyi, Resident Teacher at Kadampa Meditation Centre Nottingham, much respected for her ability to present Buddha's teachings with warmth, humour and clarity.