Living a life without limits- Q&A Implementation Session 4
Join us for our interactive Q&A on setting goals, challenges and self compassion
About this event
Friday 30th July 2021
12.00 - 13.00
Session Theme: Setting goals and challenges, nutrition and self compassion
This session will recap on the topics covered by Living A Life Without Limits programme and any other questions you may have.
This session will cover:
- Meditation & Mindfulness.

- Brain Waves.

- Nutrition - The Gut / Brain Connection.

- Exploring What to Eat and What Not to Eat.

- The Importance of Sleep.

- Therapies.

- The Power of Listening.

- Setting Goals & Challenges.

- Self-love & Compassion.
Led By Paul Harris, he presents the basic neuroscience of anxiety, what causes it, why we react the way we do and why it doesn't always make logical sense. By learning the 'Language of the Amygdala' and understanding the role of chemical messengers in the brain, you can begin to take control of your mental wellbeing.
Spaces Are Very Limited!
SIGN UP NOW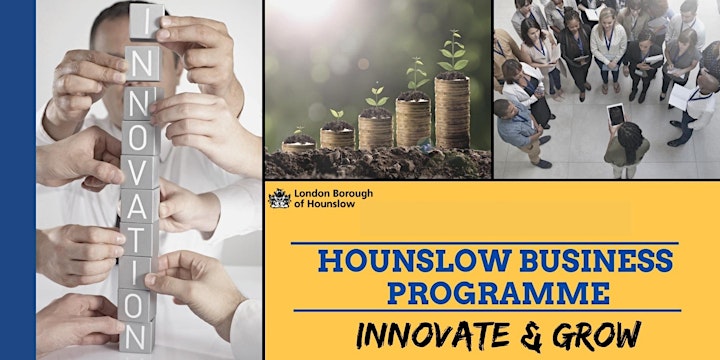 Organiser of Living a life without limits- Q&A Implementation Session 4
Hounslow Council is proud to support a new programme of Business Support for Hounslow Borough. The new programme of business support is being launched to help town centre businesses trade safely and recover from the Covid-19 pandemic. This programme is paid for by The European Regional Development Fund.
Hounslow Council's Covid-19 Business Recovery Programme, is launching on the 5th January 2021. It is a 12 week programme and will help support self-employed, pre-start, start-up and small businesses across all industries.