| | |
| --- | --- |
| Living life to the full - Wellbeing Course | |
Event Details
 How would you rate your personal wellbeing at the moment?
What would it mean to you to 'live life to the full"?
Would you like to improve your physical, mental or spiritual health?

Would you like to gain tools to help you cope better with the stresses – and respond to the opportunities – presented by life?

Would you like to increase your energy levels & find renewed vitality?

Would you like to gain confidence, inspiration and resourcefulness in making the most of your life?

Do you really want to make a difference to your own personal wellbeing and re-engage your life?
If you have answered yes to any of these questions you are not alone and this course could be beneficial/just the thing for you.
This is a class for adults interested in enhancing their wellbeing and future journey in life. It will provide you with space, ideas, tools, inspiration and mutual support that could be instrumental in making a difference in your life and enhancing your personal wellbeing.
What will the class involve?:
The group will look at what it means to live life to the full for each of us - individually and together. It will provide space to explore this question and how we can improve the different facets of our wellbeing and life as a whole. It will provide opportunity to develop ideas, build confidence and inspiration to make a difference in our own lives and, through this, to impact the lives of others. 
The class will include talks, discussion, storytelling, exercises and games. Amongst other things this will include looking at the 'wheel of well-being', constructing our own 'life balance wheel', mindfulness exercises as well as time for refreshments and chatting with each other.
We will be open to contributions by group members on things that are of interest to the wider group; And requests and offers for people to access other opportunities that could make a difference to our wellbeing.
When & Where?:
Two classes are scheduled in Portswood Church Centre, SO17 2FY
Wednesdays 7.30 – 9pm Oct 7th & 21st, Nov 4th, 18th & Dec 2nd
Thursdays 10.15 – 11.45am Oct 8th & 22nd, Nov 5th, 19th & Dec 3rd
 Others are being planned around Southampton. Do get in touch if you would like a class in your centre.
Price:
Class members can determine exactly how much to pay for the programme. Guidelines to help decide what to pay:
45 - 60 min Exercise class £4 - £8

50 - 60 min Coaching or counselling session £35-70 

Evening classes  £12 – 20 per session
Minimum contribution is £7 / £3.50 concessions a session.
Class leader: 
The class will be led by Esther Ridsdale. Esther has 20 years experience supporting individuals and organisations clarify their big picture and tap into their resourcefulness in addressing their challenges and opportunities. She will draw on her work as a personal and organizational coach (International Coaching Federation Accredited training), facilitator, leader and teaching adventurous activities as well as from her own personal life journey.
Queries?:
Any questions or to explore organising a class at another centre please email esther.ridsdale@civilsocietyforum.net or call Esther on 07802430246.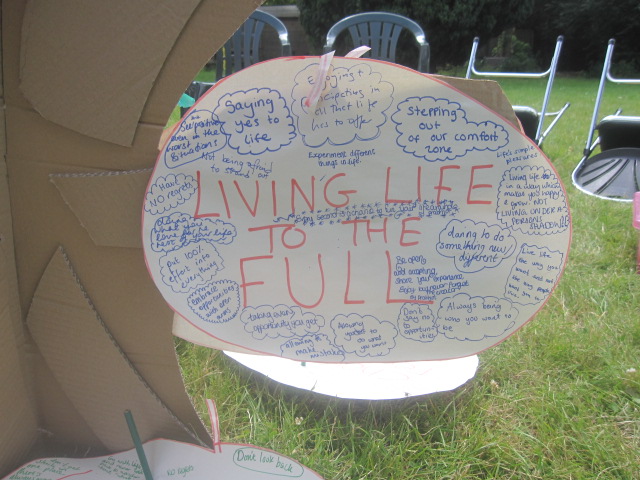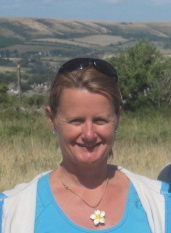 When & Where

Portswood Church Centre
Portswood Road
SO17 2FY Southampton
United Kingdom


Organiser
Come on a Time to Thrive Now course to help you to live life to the full. We get one chance at life (that we know of) so let's make the most of it! Like a plant in the garden, when we are in the right conditions we just burst into life. Unlike plants, we can get up and walk and do a lot to create those conditions for ourselves. Time to Thrive Now is a six week course using elements of life coaching, sports psychology, mindfulness and CBT to help you face the challenges of life in a positive and supportive way.
Esther has spent more than 25 years supporting individuals and teams to take on challenges in organisations, communities and in the mountains. She has trained as a coach (International Coaching Federation accredited coach training programme), completed a certificate in counselling and qualified as a Human Systems Dynamics Practitioner. She has found these experiences useful in her own life journey and draws on them in helping others along their own journeys.
Esther Ridsdale
esther.ridsdale@civilsocietyforum.net