An opportunity for civic conversation informed by a story of a year's experience of living as part of a community in an eco-village.
About this Event
Our guests for this conversational session are Lynn Finnegan and Andrew McMurray, who moved to Cloughjordan Ecovillage, Tipperary, in January 2020, to experience and learn from life in an ecovillage. Lynn and Andrew will share a little of their journey, exploring some of the delights, challenges, resilience and opportunities that come with community living.
Lynn's particular interests are in community land use, land-based traditional knowledge and conflict resolution processes, and Andrew's are in renewable energy, eco-housing and community.
Lynn Finnegan is a Quaker, illustrator and editor, whose work focuses on communicating issues around ecology, non-violence and sustainability. She is co-founder and designer of Freckle magazine, an independent publication celebrating people, landscapes and livelihoods in Northern Ireland, and a writer for the Earth Negotiations Bulletin, reporting and analyzing UN environmental negotiations around the world.
Andrew McMurray is a renewable energy engineer and cohousing enthusiast. Andrew set up the Drumlin Wind Energy Co-operative and was a founding director of Northern Ireland Community Energy. He is chair of Cohousing Connections, a group of individuals with the aim of creating NI's first cohousing project. Andrew has instigated a Men's Group in Cloughjordan and enjoys exploring the mysteries of nature and the human soul.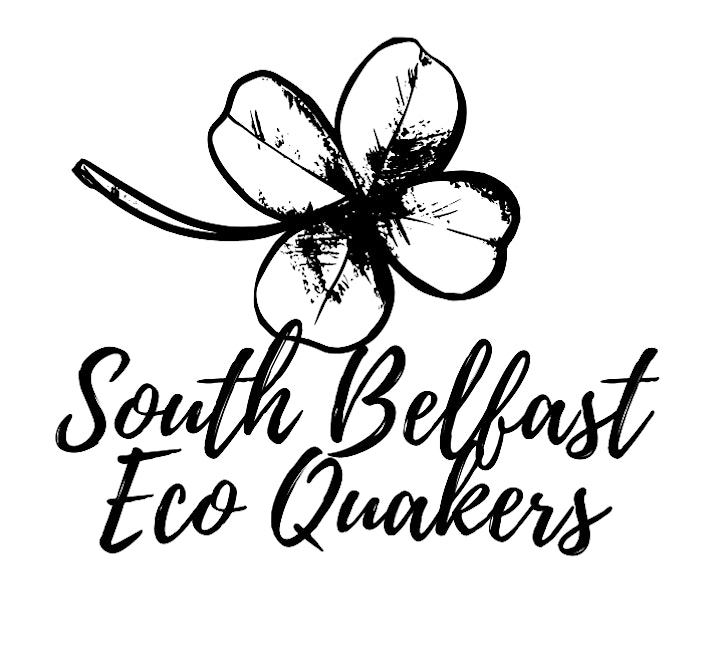 This is one of a series of conversations that are being hosted by the South Belfast Eco-Quaker Group. The Eco-Quaker Conversations are an expression of shared commitment to values such as simplicity, stewardship, equity and peace – commitment that requires serious engagement with complex and difficult issues and wise action, individually and collectively. They are about exploring with others the nature and challenges of the ecological and climate emergencies.
The intentions are to bring together citizens from within and beyond South Belfast and other Quaker Meetings to learn from a diversity of perspectives, initiatives and stories and to look for ways to enact constructive responses for the common good.