Living the Dream: Consultants 5 day Retreat in Corfu, Greece.
About this event
Living the Dream
What is it?
A 5-day retreat on the beautiful Greek island of Corfu aimed at anyone who wants to create or enhance their consulting business to allow greater profit, flexibility and freedom.
Learn how to grow your business in a relaxed environment conducive to productivity.
Let me show you how.
What's in it for you?
Aside from all the wonderful Greek food, historical sites and Mediterranean coastlines?
A friendly environment with like-minded individuals
Detailed coaching from industry experts
Collaborative sessions with other consultants
Masterclass sessions aimed at enabling you to find the confidence to grow
Planning workshops to show you the tools and methods to move forward in your business
Actionable plans for your next steps, enabling you to grow and expand your consulting business
Guest speakers from around the globe
A chance to step back from day-to-day life and assess the bigger picture
We'll also take time out to rest and recharge with inspirational visits to local entrepreneurs to see excellence on the island, exploration of beautiful and historic island sites, and spend relaxing evenings in restaurants with views that will take your breath away.
You will leave this 5-day retreat feeling refreshed, confident, and with the tools and plans to take your consultancy business to the next level.
Who am I?
I'm Sarah Hamilton-Gill founder of the award-winning business, GlobusHR Consulting Ltd.
I live what I teach: with a growing 7-figure business, two 6 figure businesses and a product sold in 56 countries, I've achieved my dreams.
After years of visiting the beautiful island of Corfu, I have finally achieved my dream of living and working from here. I've created a lifestyle I enjoy, desire, and deserve by building a profitable business that allows me to choose how I wish to work.
I was named most influential small business owner (2018), CIPD finalist for Best HR Consultancy (2018), and HR Consultancy of the month by industry publication Business and Trade (2020).
I want to help you do the same. Because you too, can live your own dream….
Why now?
Escape the 9-5: The internet, laptops and mobile phones have made this more achievable than ever before.
With the right tools, services, and skills, it is possible to work from almost anywhere, and to your own timescale.
Let's fast-track your way to a life that you love.
Where is the retreat held?
We'll stay in a private 3 story beachside villa, with private pool and views over the Ionian Sea. Just steps from the beach, a 5 minute drive from the Old City of Corfu (a UNESCO World Heritage site), as well as close to other modern amenities.
Down-time can be spent reading by the pool, walking along the beach or exploring nearby attractions.
This villa is the perfect combination of relaxing, refreshing and rejuvenating needed for a powerful and productive retreat.
Find out more about the villa
Find more details about the Corfu 2022 retreat on our website: www.leapintoconsulting.com
More details are on our website
Details of the Villa:
https://www.villa1870corfu.com/home/
'Remember, nothing changes without making a decision and taking action'
Fiona Harold
It's no coincidence that you've landed here.
If you are ready to break free, take control of your own destiny and make the Leap into Consulting™, book a space at our Corfu 2022 retreat
(This is also a business expense for your personal development)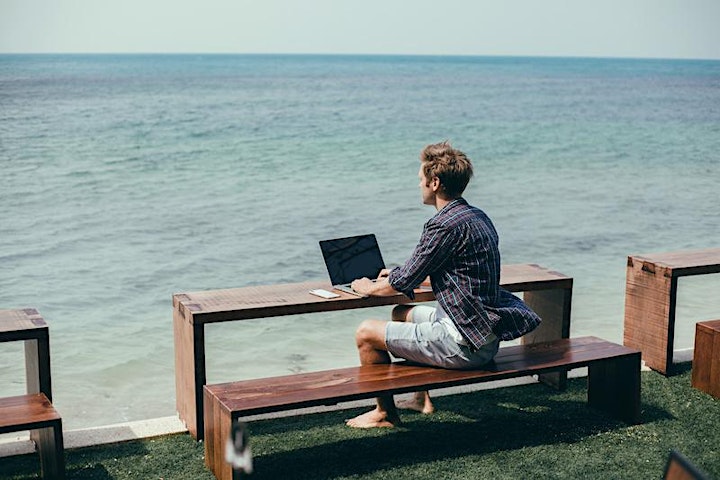 Awards
Finalist: Business book Awards 2021
HR Consultancy of the year 2020 - Business and Industry Today Magazine.
Finalist - Reinvention Award - 2020
CIPD HR Consultancy of the Year Finalist - 2018
Winner - Most Influential Small Business Owner – 2018
Reviews
Richard P - 5 Star Review
Excellent Practical Advice
"I've attended a couple of Sarah's now, she is really knowledgeable, personable and makes you feel at ease. Some great tips on social media and would thoroughly recommend that session in you haven't already tried it. Have just attended the Leap into Consulting session, again great tips".
For further reviews or to leave your own feedback, please click on the link.
Leap Into HR Consulting
How to move successfully from corporate to consulting
This book motivates you to take action, even if it is a small step it is a move in the right direction.
Click on the link to order your copy now, available in both paperback and kindle.
Organiser of Living the Dream HR Consultants Retreat
GlobusHR Consulting Ltd is an award-winning UK consultancy firm working with SME's, HR professionals and consultants. We advise across a wide-range of business practices and have offered innovative solutions with significant ROIs to hundreds of UK and international businesses. 
I understand the challenges faced by businesses and consultants in today's ever-changing environment, and have a team of highly-experienced professionals in place to support you, your teams and/or your organisations. We also share insights and best-practices allowing you to maximise your performance, output and achievements. 
We are honoured to have been named HR Consultancy of the Year (2020) by Business and Industry Today, Reinvention Award by SWIB 2020, as well as CIPD Best HR Consultancy (2018) and Influential Small Business Owner winner (2018). 
 My mission as the MD of GlobusHR Consulting Ltd is to share as much knowledge as I can so that we are all more successful in our personal and professional lives.