Location
East Hale Allotments
Mill Mead Road
London
N17 9QP
United Kingdom
Weekly fun food growing sessions at the Soul Farm. Bee happy, Bee connected and Bee in nature!
About this event
At the Luos - Soul Farm we aim to protect and bring nature closer to communities and communities to each other to create positive inclusive neighbourhoods.
Our community farm formerly known as Living Under One Sun Community Allotments is based in the heart of large scale development sites in Tottenham, by the marshes, a little oasis and hidden jewels to come to ponder, connect with others, share ideas, feelings, build & share essential life skills.
We have bees and we like to keep our bees happy by practicing organic methods that support, promote biodiversity and protect our local enviroment.
Created in 2005 by a group of volunteer mothers, the site is a safe space to celebrate nature and all living things, to learn about growing food, healthy eating and cooking, land cultivation, herbal medicine, bee keeping and to develop horticultural skills.
We welcome family green days, school visits, corporate team building days, community development and projects.
Come and join this tranquil and creative community space where so much happens.
Numbers limited, please book your session in advance and dress appropriately for outdoor weather.
Bring your own gloves and drink/snacks.
To join our mailing list or if you have enquiries contact soulfarm@livingunderonesun.co.uk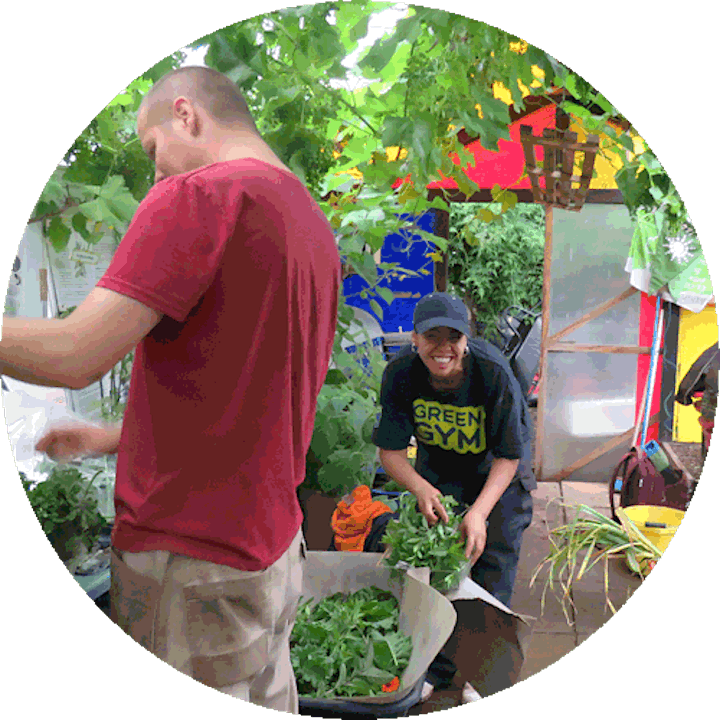 Fun in growing with Love at the Soul farm!
Bringing communities back to Nature!