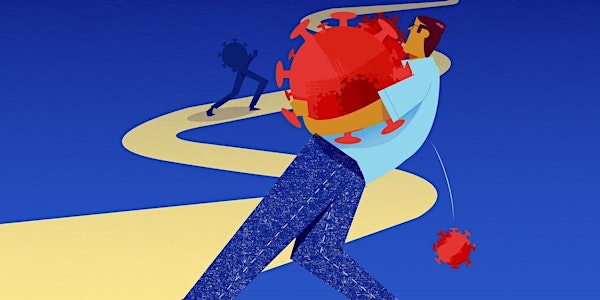 Living Well with Long COVID - Online Group Workshop
Sales Have Ended
Registrations are closed
Thank you for registering! We look forward to welcoming you to our workshop. You do not need to print or bring a copy of your ticket.
Online workshop delivered via MS teams, discussing living well with long covid: your experience and tips/resources for managing its impact.
About this event
**PLEASE NOTE – these are uncertain times for everyone, and increasingly challenging for NHS services. We are delighted that workshops are selling out, however, we have seen an increase in attendees being uncontactable for their sessions. Whilst we appreciate each day brings new obstacles in isolation, we do ask that you plan your days accordingly to be able to attend this workshop. If you cannot attend a booked workshop, please do cancel 24hrs in advance by phoning 020 3513 6264, otherwise spaces are unavailable for people who really need them during this time. We are extremely appreciative for your cooperation whilst we strive to reach every Wandsworth resident who would like to access our services.**
An inspiring and creative online group workshop focused on holistic approaches to increase the understanding of self-care, self-compassion while living with Long Covid. With an emphasis on the different areas of wellbeing and pacing oneself. We will look at identifying areas of improvement and focusing on what is in our control and acceptance, exploring simple techniques to manage your wellbeing.
This workshop will be delivered by a Wellbeing Practitioner from Talk Wandsworth Talking Therapies, via MS Teams. It is free for all residents in the London Borough of WANDSWORTH or those registered with a Wandsworth GP and over the age of 18. Our Wellbeing team is focused entirely on improving the emotional, physical, spiritual and overall wellbeing of the residents of Wandsworth. We want to work towards providing a more inclusive and socially adapted service for the borough whilst lowering the stigma and discrimination attached to mental health & wellbeing and the services that exist to support these areas of our lives.
This wellbeing workshop aims to help you understand more about your barriers, explore techniques and learn practical skills to help you improve your own Wellbeing. We are currently offering wellbeing workshops on a range of topics. These are held on a daily basis by a Wellbeing Practitioner from our service. You will be asked to complete a short questionnaire before your session to ensure that we offering you the support you require. If you have any queries regarding this, please speak to the Practitioner at the start of the call.
For more information please visit our website on; www.talkwandsworth.nhs.uk