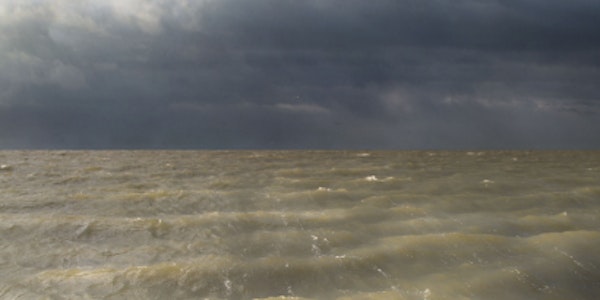 Living with the climate crisis - Finding inspiration beyond despair
Location
The Art Pavilion, Mile End Park
Clinton Road
London
E3 4QY
United Kingdom
Talk and workshop confronting the psychology of life in the time of climate crisis. Held amongst artworks exploring similar issues.
About this event
Individual, group and societal behavioural changes are seemingly demanded by our precipitous ecological demise. Why hasn't the change needed happened already?
A major obstacle to change is denial and although climate change science has recently broken through those deliberate clouds of doubt designed and funded by powerful corporate vested interest, there remains for many the personal phenomenon of 'implicative denial'. This is a deep, unexamined reluctance to fully open up to and meet the implications of what scientists have been warning of, virtually unheeded, for 4 decades.
There is a name given to a growing 21st century phenomenon; Eco-anxiety. This is NOT a new diagnosis for psychologists to treat with talking therapy, nor for psychiatrists to medicate into submission. Rather, it is a rational human response that can be a precursor for a deeper journey into, and through, despair. Emerging thereafter - phoenix-like - on the other side of despair with a fresh sense of purpose, inspiration and willingness, buoyed up by finding a deep sense of gratitude and appreciation of, and in, nature as she currently is.
Join us for two hours of collaboration, guided reflection, dialogue and meaning making. Weaving together insights from Contextual Behavioural Science and the approach of deep ecologist Joanna Macey called 'the work that reconnects', let's make a start on being the change we hope for.
Martin Wilks https://www.martinwilks.com
Mindfulness teacher, Chartered Psychologist, Practitioner Psychologist, Registered Counselling Psychologist, Coaching Psychologist
MSc.Couns Psych, Dip.Couns.Psych, Dip.PC Counselling, C.Psychol
This workshop will take place at 2-4pm on the 25th January 2020 during the Depictions of Living exhibition please allow time to see the artworks on show.
Tickets are free and with limited availability please RSVP
More information can be found at: https://www.depictionsofliving.com/
Follow us at: https://www.instagram.com/depictionsofliving/
Image: Close up of 'Dutch Landscape #26 (2018) by Saskia Boelsums