About this Event
Here, in the heart of mythic Britain, set in the grounds of Chalice Well Gardens, steeped in the legends of King Arthur, Merlin, Joseph, Jesus and Mary, the Land of Avalon with the tradition of the goddess, and the faerie realms, we deepen our understanding of the myths that we already live by (whether we realise it or not). We explore how those myths weave themselves through time and place; how they continue to inform us at a deep level; and by immersing ourselves in these myths and stories, we learn how we can release them from our DNA, so that we can co-create a new myth for ourselves, and for others.
This course deepens our experience of the sacred and the world of the imaginal: honing our skills to mastery level by learning how to work within the mythic realm, understanding the landscape of the sacred, and how to shift the old, worn out maps… to co-create new maps for ourselves and for our clients, maps that are more compelling, more life-enriching than the old ones, and that allow us to courageously and wholeheartedly take up our 'kingship' and be in service to a New Earth.
* Step into the myths that live in this magical landscape
* Explore the new myths that are emerging here and in the world
* Discover what it means to work with archetypical energies
* Bring the sacred to life in everything that we do
* Learning a new language for the future
During this course you develop the kind of mastery that your clients (if you work with them) expect of you. Deepening your skills so that you can recognise what patterns and stories live within them, and then be able to hook them out, skilfully, seamlessly and gracefully. Finding what's possible for their lives, tracking and seeing the new story emerging. Learning how to re-story your own life, and the lives of those you touch.
The Keys to Mastery:
* How to create rapport with the client
* How to recognise their old map
* How to listen empathically to self and others
* How to make the journey from head to heart in our communication
* How to identify a new map emerging
* How to work with clients to find and shift their beliefs, behaviours and repeating patterns
This is the true art and craft of the Earthkeeper of the 21st century, to become a myth-maker, to work with clients to co-create with them a new more compelling story, a healed story, one that serves them and helps them to remember who they are why there are here.
We will explore together the masculine story Iron John, which gives us insight into the wild masculine and a real sense of what has gone missing in the masculine of today. We are also unravelling the descent of Inanna, the first and original myth of the feminine. Both of these ancient tales will give us an insight into who we have become and how we might bring these two powerful energies that dance within all of us, into divine unity that will heal the wounds of separation.
We are standing at the edge of a great turning time, the great remembering... consciousness is growing and expanding and we are part of a bigger story of what it means to be a human being here on earth right now. The wisdom that these are road maps that can guide us… warn us of dangers.. but can equally keep us stuck in old paradigms that no longer serve us. During our time together we will explore in depth some of these myths, so that we can together create a new myth that better serves our time. We are standing at the edge of the unknown… never before has humanity been in this place... a new pathless pathway is emerging. We are creating our world as we go… the question is now, what will we create and from where will the new stories emerge?
Come prepared to have fun, to be open to whatever arrives in the moment, to immerse yourself in the mythic realm, to share an extraordinary 6 days in the magical land of Avalon… the Glass Isle… where everything is a mirror… looking through the glass darkly, crossing the threshold… so that you can step between the worlds and download a new destiny for yourself, for your clients and for the earth herself. We are indeed on the edge of creating a new myth for mankind. Being with the unknown and working from that place of mystery is the way of the shaman of today… join us in this beautiful, powerful landscape.
Living & Working in the Mythic Realm is facilitated by Chris Waters, who brings humour, grace and a depth of wisdom and compassion to her work, which she has developed over many years. "As a facilitator for change and a teacher and practitioner following the lineage of the Q'ero Earthkeepers of Peru's Sacred Valley, I am passionate about empowering people to take up their sword of truth and embrace their sovereign self."
For more details, email chris@spiritoftheinca.com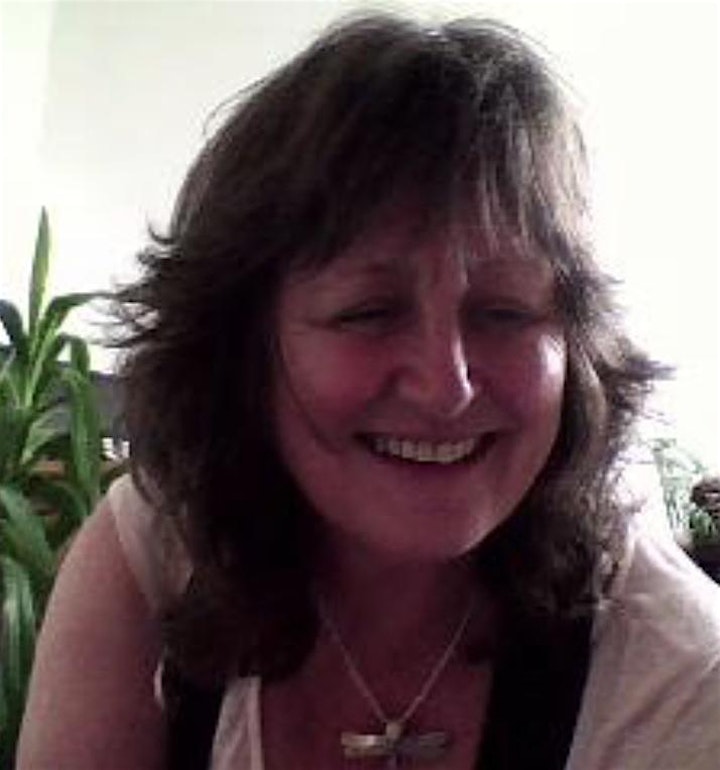 C O S T S :
Tuition: £290
(your payment here on Eventbrite is the £100 non-refundable deposit that secures your place on the course. The balance of £190 is due on or before Friday 20 March, 10 working days before we begin.)
Accommodation:
There is a limited amount of accommodation onsite; please get in touch if you would like more details. The accommodation fee, if you are staying onsite, is:
£270
This is payable directly to Spirit of the Inca (payment details are provided when you book). Once you have paid your deposit, please let Liz know if you'd like to stay with us (liz@elizabethbrown.co.uk). In order to book your room, the full payment of £270 must be received.
** PLEASE NOTE THAT THE ACCOMMODATION ON SITE IS NOW FULL.**
The small print:
If you cancel your booking within 10 working days of the start of class, both your tuition fee and your accommodation fee are non-refundable, unless your place can be taken by someone else and all fees are covered (except for your non-refundable deposit of £100). If we don't receive your full fees beyond the final payment deadline and we have a waiting list, we reserve the right to refund any fees paid, minus your non-refundable deposit of £100, and transfer your place to someone else.