Llanthony Secunda Manor Ghost Hunt & 2 Night All-Inclusive Stay | Wales
Description
What could be more exciting than spending an entire weekend at a haunted medieval manor house, spend the day taking part in various spiritual workshops and discussions, whilst soaking up the atmosphere of this ancient old house? As the night draws in after a homecooked meal, you will prepare yourself to view the building in a different light, as you conduct your own ghost hunt at night when the location takes a different form – before retiring to bed in the very rooms you have been looking for ghosts.
Our paranormal weekend at Llanthony Secunda Manor is sure delight those who attend, and when you see what we have planned for you, you will see just why!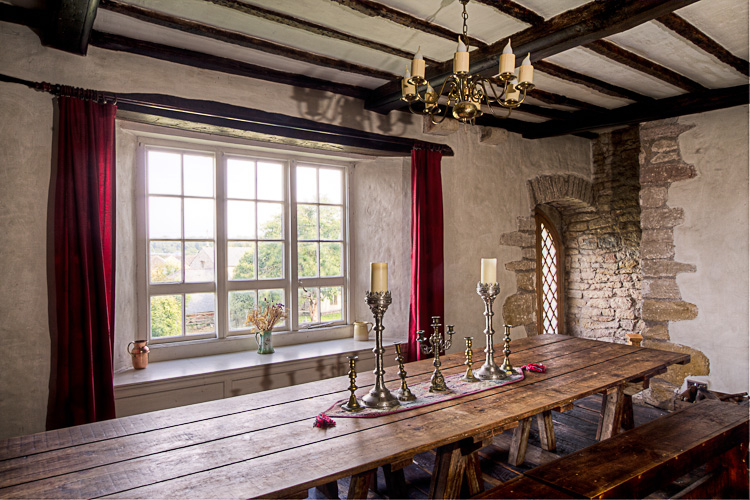 What is included on this weekend?


Two nights' Accommodation
Breakfast, lunch, dinner and drinks
Various workshops during the day
A Victorian Sceance on the first night
A full paranormal investigation on the second night
Joined throughout by a passionate and friendly team of spirit workers and investigators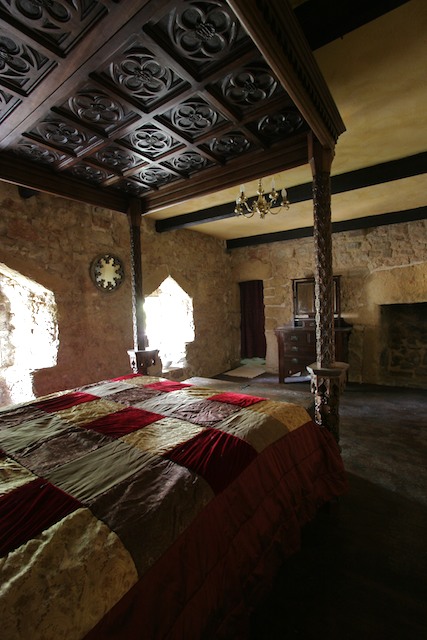 How the weekend will run
Friday 9th March 2018
19:00 – Welcome and Arrival
Receive a warm welcome from our team and be shown to your bedroom for the weekend. take time to freshen up and arrange your luggage
20:00 – Welcome Introduction
Join the team for a glass of prosecco or Orange juice as we get the weekend off to a great start, meeting your team and other house guests for your fabulous weekend. We will go through the intinary and describe what you should get out of your weekend. We will also have a Q&A session. We will also have a few ice breaking activities to enjoy.
20:45 – Dinner is served
We will be serving up some fantastic winter warmer foods for dinner, filling, delicious and fit for any king or queen of the manor.
21:45 – Victorian Séance
After pudding we will make our way into a special room set up for an authentic Victorian sceance. Who will come through in the candle light, you will have to be there to find out?
22:45 – Time to retire
After our spirit communication you will be free to retire for the night, or if you wish, night owls can enjoy a cup of Cocoa and tell ghostly stories into the night.
Saturday 10th March 2018
08:30 - 09:30 – Wakey wakey, It's breakfast time!!
Enjoy a freshly cooked breakfast with cereals, fruit, toast and yoghurt being also available for you to enjoy, setting you up right for the day ahead
10:00 – Workshop one: Working with spirit
Take part in a full work shop learning what spirit is, how spirit works with us in communication and what we can do to aid communication. Learn how to use a crystal pendulum to communicate with you spirit guides.
11:00 – Refreshment break
Enjoy some lovely tea, coffee and biscuits
11:20 – Workshop Two: meditation class (guided)
Learn how to open up to your spirit guide
12:00 Noon – Lunch
Grubs up! Join us in the kitchen as we serve up some delicious homemade winter vegetable soup served with a selection of rustic bread rolls with butter, hot tea and refreshing ice cold water.
13:00 – Workshop Three: Ghost hunting techniques
Prepare yourself for the night ahead as we go through all or the tools and equipment you will be using in the evening for your ghost hunt, learn how to open up and close a Ouija board and correctly document your EVP session (Electronic Voice Phenomena)
14:00 – Free time
Take some free time to explore the manor, share stories with other guests and team and relax in the beautiful surroundings of the manor. Perhaps play some board games, read a book, watch some T.V, catch a movie, or do some personal meditation – just have some relaxing fun!
19:00 – Dinner
This feast will be something to write home about. Enjoy a delicious roast dinner with a succulent meat, fresh seasonal vegetables, Yorkshire pudds, lashings of gravy and a sweet and filling pudding for afters.
20:30 – 02:30 - The Paranormal Investigation
Get out your torches and gather together as we turn out the lights for your ghost hunt. Take part in various experiments lead by the experienced Haunted Houses team. Who will you discover lurking in the shadows when the light die down, and what story will they share with us. Let the fright times begin!
Sunday 11th March 2018
10:30 - Late risers breakfast
Wow, what a night we had last night, but oh boy are we tired! Enjoy a late morning breakfast to help you feel alive again, with plenty of orange juice to revive your mind.
12:00 – Fond farewell
The sad time has come to say goodbye, please have a safe journey home and we hope that you have had an amazing weekend that you will remember for many years to come.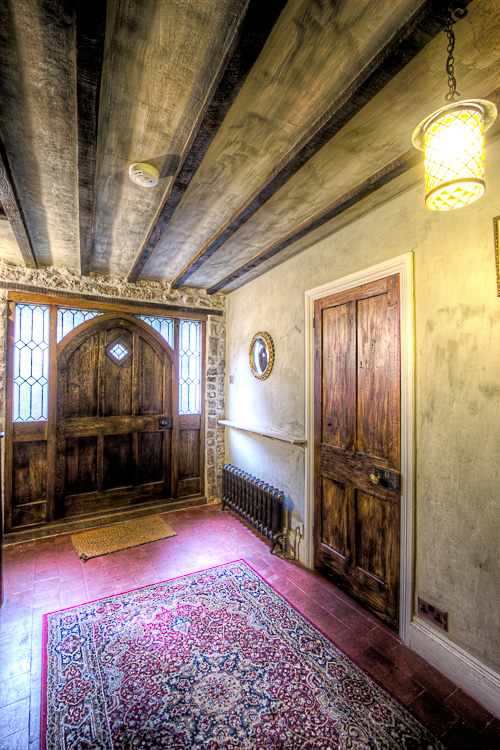 The Brief History of the Manor
Secunda Manor is steeped in history. This 800 year old building has seen many people pass through its doors and they have imprinted their memories upon the stone walls. Which spirit will impart its memories with you on this paranormal investigation?!
The earliest recorded history for the Manor has been traced back to the reign of Henry I between 1136 and 1205. It was in this very building that during the reigns of King Stephen and Queen Matilda the Augustinian monks of Llanthony Prima Priory took refuge in Secunda . Can you imagine the fear these monks felt whilst hidden away at this Manor! The monks are known to allow their presence to be known as there is often chanting heard around the bedrooms.
King Henry VIII owned this property in 1536 when he was acquiring immense amounts of land following the dissolution of the monasteries. However, it is believed that he never lived in the manor and in 1540 he allowed Charles Dace to live in this building when he was appointed as Henry's bailiff and farmer. The property was sold in 1557 to Richard Seyborne it was then sold to the Kemey's family in 1601 who resided there until 1793. It has passed through numerous hands until 1972 when it was purchased by Mrs S.M. Mcleod who lovingly restored the building to its former glory.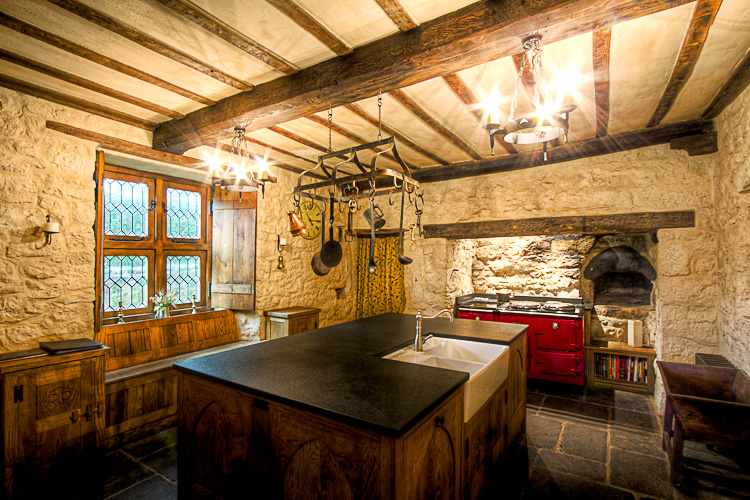 What Paranormal Activity has been reported?

Since the recent renovations began on the property the paranormal activity has increased. Unexplained pools of water have appeared in the great hall, feelings of being watched and followed occur regularly and items are often moved with no explanation.
Spirits are often seen around the home. Will you encounter the figure of the monk that is seen or maybe the lady in white will decide to grace you with a visit. She is often seen around the building looking forlorn. Are these the spirits that are known to physically touch visitors to the home or will you discover another spirit that is trying to get people's attention.
Very limited places!
Accommodation allocated on a first come first serve basis. Not all bedrooms are four-poster.
©www.haunted-houses.co.uk