Description
Dear Student
Welcome back after the summer break.
The Induction Weekend for the LLB in Legal Practice will take place on Friday 15th and Saturday 16th September.
Please register for the days you will be attending by selecting a ticket for the appropriate events above.
There will be a Buffet Lunch at 1pm and a Dinner at 6pm on Friday 15th September please register if you would like to attend.
For your Saturday lunch bags will be provided at the Business and Law School Cafeteria, please register if you would like a lunch bag.
Please inform us of any dietary requirements you have or if you may have any accessibility issues by e-mailing business.gateway@mmu.ac.uk
Please register before Monday 4th September 2017. If you have a reassessment over the summer you will have until the Monday 11th to registar.
If you have any further questions or are unable to attend the weekend please do not hesitate to contact business.gateway@mmu.ac.uk
A Campus Map of MMU
http://www.business.mmu.ac.uk/downloads/MMUCampusMap.pdf
MMU Preferred rate hotels
http://www.business.mmu.ac.uk/downloads/MMUPreferredRateHotels.pdf
Manchester Budget Hotels
http://www.business.mmu.ac.uk/downloads/BudgetHotelsInManchester.pdf
Timetable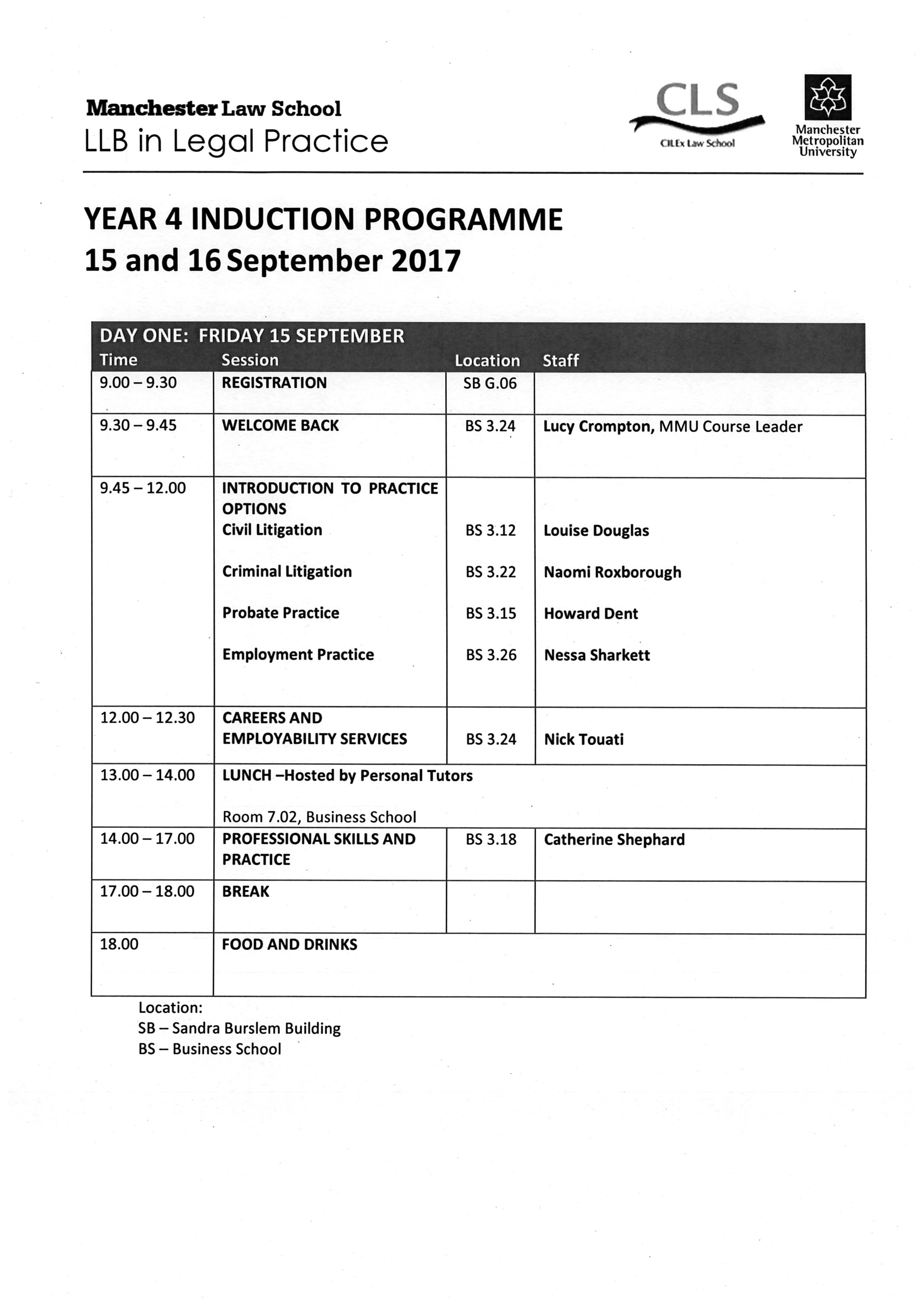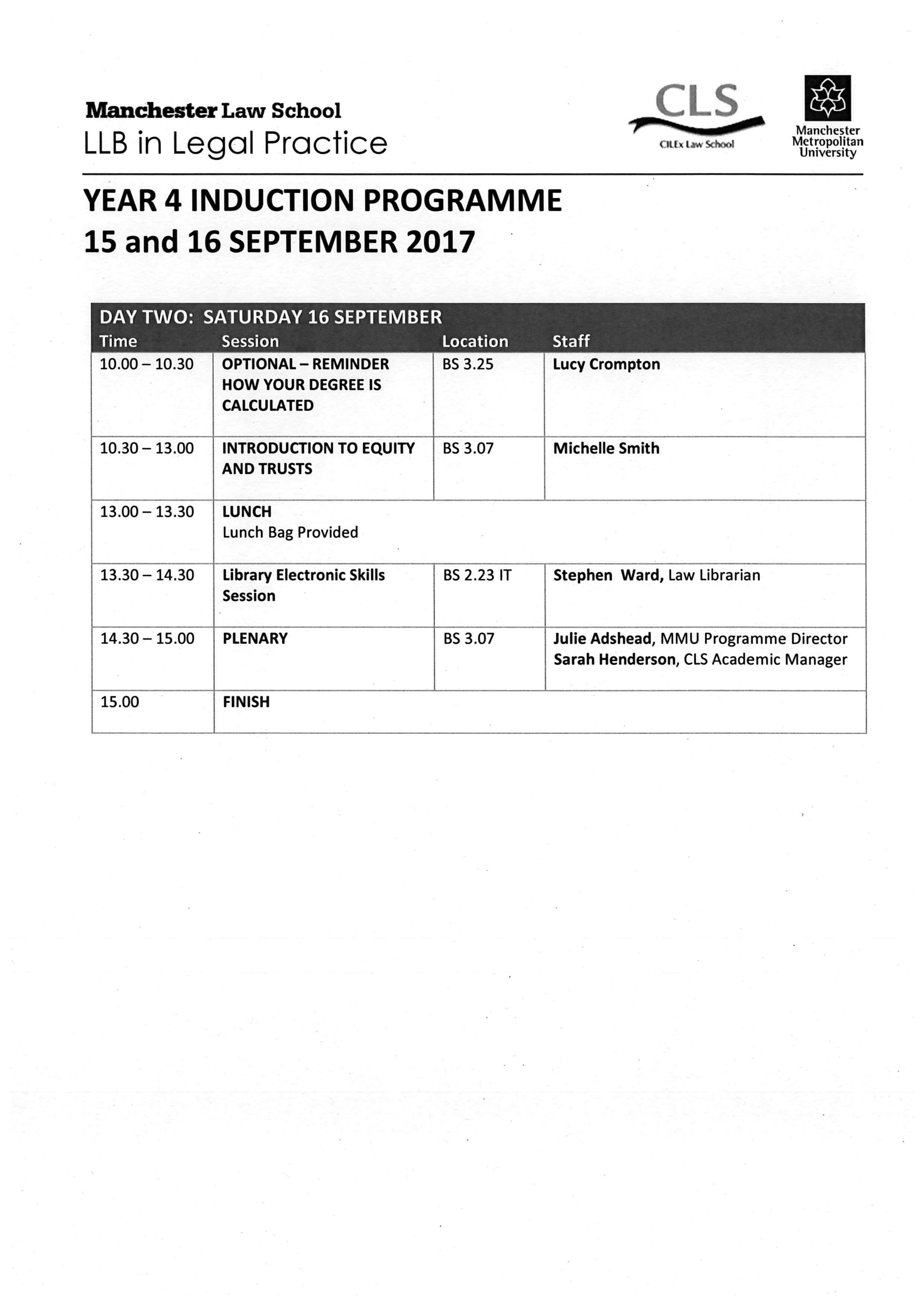 We look forward to seeing you
MMU Law Programme Team