Description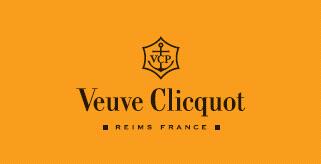 You're invited to our very special Veuve Clicquot Champagne Tasting edition of the 6 O'Clock Club on Wednesday 20th March at Fazenda Rodizio Bar and Grill to celebrate International Women's Day.
We are all familiar with the brand Veuve Clicquot, but not many know the feminist history behind the brand and the trail blazing lady who helped catapult the once unheard of brand to world-wide recognition. In 1805, after the sudden death of her husband Francois Clicquot, Barbe Nicole Ponsardin convinced her father in law that she was capable of continuing the family Champagne business. Unbelievably, she took over the business at a time when it was illegal for females to start a business or even have their own bank account.
At aged just 27 and a single mother, the task was certainly a big one! During her time at the helm of the business, Madame Clicquot pioneered many elements to the Champagne method that international houses use to this day including creating the FIRST ever blended rose Champagne in 1818, which now marks the 200 year anniversary of such a poignant part of Veuve Clicquot's heritage and history.
There will be a welcome drink of Veuve Clicquot at the bar upon arrival alongside canapes, followed by a champagne tasting in the semi-private dining room. Just 30 tickets are available for this very special event. Our 6 O'Clock Club usually sells out so please book soon to avoid disappointment.
The 6 O'Clock Club provides the opportunity to catch up with other LLN members and carry on conversations that you perhaps didn't have time to finish at previous lunches. Or maybe you find it difficult to get to the lunches, so this is a chance to get in on LLN's quality networking action after work! Tickets are just £30 (+ booking fee) and include canapes and champagne.
Hope to see you there.
Best wishes,
Lindsey, Jayne, Natalie & Louise
Date: Wednesday 20th March 2019
Time: 6.00 pm - 8.00 pm
Venue: Fazenda Rodizio Bar and Grill, Exchange Flags, Liverpool, L2 3PG
Price: £30, including canapes and champagne