Description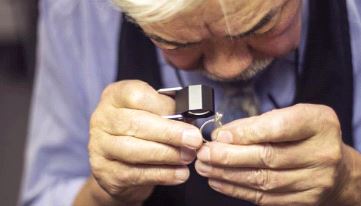 You're invited to our very special edition of the 6 O'Clock Club on Wednesday 23rd October at in partnership with Wongs Jewellers and Fazenda at Fazenda Rodizio Bar and Grill.

Have you ever wondered which jewellery would perfectly pair with your favourite wine? For this 6 O'Clock Club edition Wongs Jewellers & Fazenda have teamed up to present us with an exclusive evening of fine jewellery paired with three exquisite wines, whilst we hear about this iconic brand that was born and bred in the heart of our city.

At the beginning of the 60s, Brian Wong applied for the 'Goldsmith Apprenticeship, Liverpool City Centre' at the age of 15, not long after leaving school. Little did he know that was just the start to a successful career which would result in a renowned family business, dedicated to making unique jewellery.

Brian's passion for fine crafting has certainly inspired those around him, especially his son - Peter - who, at the age of 16, decided to take on his father's steps and joined the family business as an apprentice.

"I will never forget that day, the hum of the machinery, the scent of the polishing compound, the tap of the hammer, all magic to the eyes and ears of a young boy." Peter Wong, Wongs Jewellers Managing Director

The 6 O'Clock Club provides the perfect opportunity to catch up with other LLN members and carry on conversations that you perhaps didn't have time to finish at previous lunches. Or maybe you find it difficult to get to the lunches, so this is a chance to get in on LLN's quality networking action after work!

Tickets are just £30 (+ booking fee) and include canapes and three different wines. Please note that this event will be limited to 30 guests only and tickets will be allocated on a first come first serve basis!

Hope to see you there.

Best wishes,
Lindsey, Jayne, Natalie & Louise
Date: Wednesday 23rd October 2019
Time: 6.00 pm - 8.00 pm
Venue: Fazenda Rodizio Bar and Grill, Exchange Flags, Liverpool, L2 3PG
Price: £30, including canapes and three wines