Description
LUCKY MUM FROM WALTHAMSTOW TO BE SURPRISED WITH OWN MINI-FESTIVAL IN LLOYD PARK FOR HER BIRTHDAY.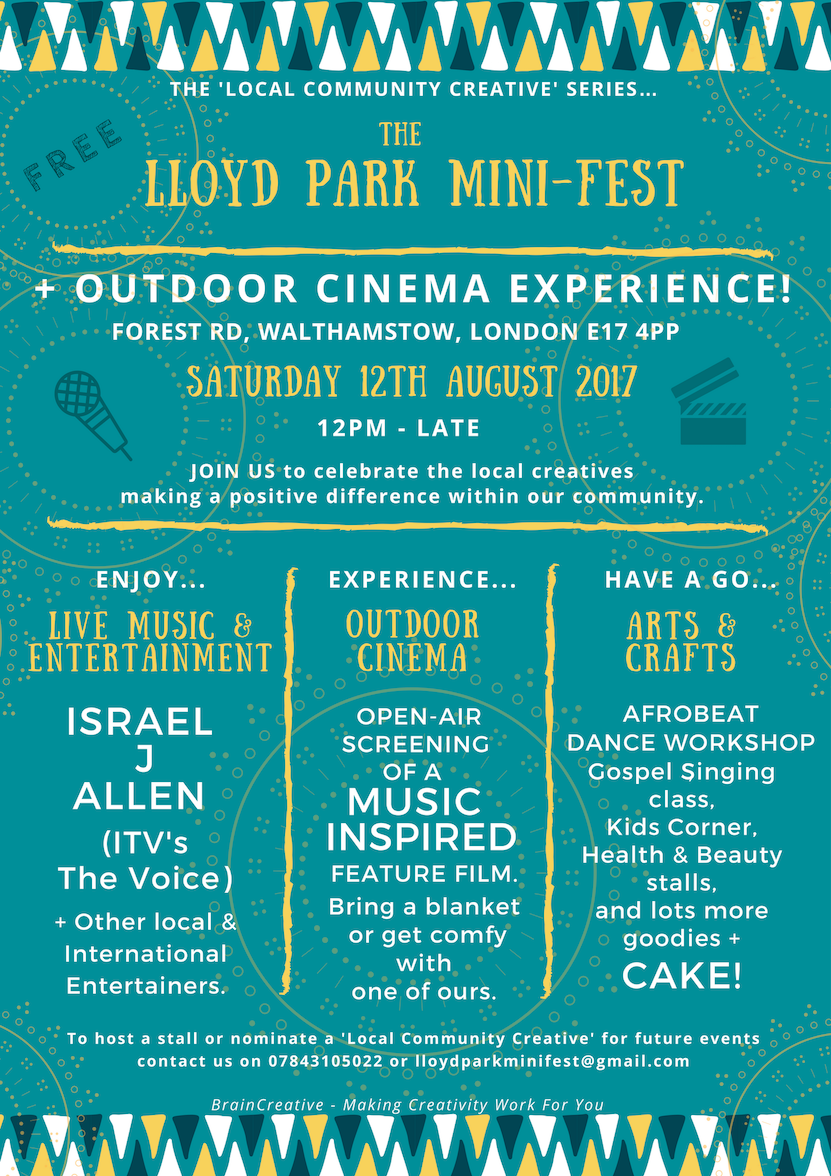 Family, friends & the local community are invited to join a surprise birthday party with a difference.
This free event will honour one lady's contribution to the community over the past 20 years.
What started as a simple effort to keep her teenager out of trouble turned into one mum using music, home cooking & community values to make a difference to the lives of young people and marginalised groups within the borough.
The event will include the park's first outdoor cinema screening, live performances and a special dedication from Israel J Allen, from ITV's 'The Voice'.
Guests will also enjoy delicious Afro-Caribbean Cuisine and can get involved in an Afrobeat Dance workshop, a Gospel singing Masterclass, Health & Well-being stalls, artsy treats and lots more.
Supported by The BrainCreative Project – the event launches the 'Local Community Creative' series where individuals using their creativity to make a positive social impact are recognised with an event designed to honour them in a unique and special way.

----
To get involved or host a stall please contact lloydparkminifest@gmail.com and don't forget it's a surprise so...

Mum's the Word!

See you there!