Description
BizSpace Barnsley would like to welcome you to our Business Centre for a Local Biz Networking Event in association with Barnsley & Rotherham Chamber of Commerce.
- Would you like to connect with other companies in the region?
We have the answer! Come along to our Local Biz Networking event and introduce yourself and your company to other likeminded businesses wishing to expand and grow their client base in and around South Yorkshire.
This Monthly event is based around networking with a local vibe. Teas and coffee will be provided and at every event we will invite an interactive speaker along to talk about the latest 'Hot Topic'
This months speaker is Heather Siverns an Engage & Grow Coach speaking about How to engage your team to effectively grow your business…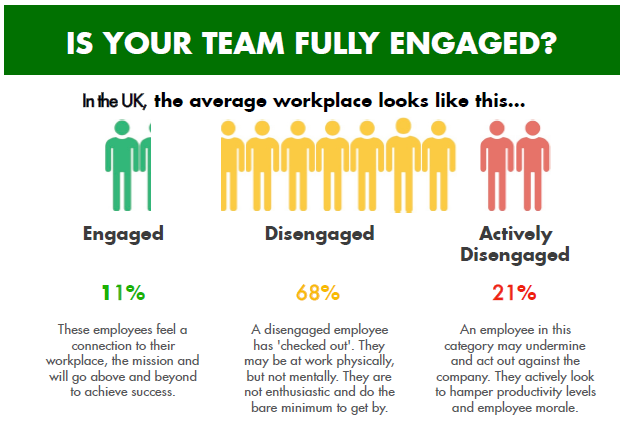 Join Engage & Grow Master Licensee, Heather Siverns, in this seminar and you will learn the reasons behind these stats and what you can do about it. With a re-energized and re-engaged workforce, the Company will be a high performing fun place to work, which will attract the people and the customers that you want.
You will learn some simple methods to light a fire within your organization, reconnect with the core values of why the business exists and how to push that message from top to bottom and see a real difference in the companies performance quickly.
Heather has gained experience of working with teams at all levels during a career of 20+ years working as an employee, freelancer and business owner. Moving around as a professional temp and then transitioning to work in the world of television Heather has seen the impact different working environments can have, both positive and negative in terms of productivity, employee engagement and ultimately profits.
This background combined with an exceptional and proven programme combine to take businesses to the next level and enjoy continued growth and development. Working as a trained and licensed Engage & Grow coach, Heather is focused on using her extensive skill set and experience to change the Monday blues into Thank Goodness It's Monday for your employees. Focusing on working with employees to give them the tools to continue engaging with and growing the business long after the programme has finished. Turning your business into the one that everyone wants to work for.
For more information please get in touch with Alice Blackband at BizSpace Barnsley on alice.blackband@bizspace.co.uk Phone: 01226 241427 or Sarah Hattersley at Barnsley & Rotherham Chamber of Commerce on sarah.hattersley@brchamber.co.uk Phone: 07376 801688