Description
BizSpace Barnsley would like to invite you to our Business Centre for a Local Biz Networking Event in association with Barnsley & Rotherham Chamber of Commerce.
This Monthly event is based around educational networking. Teas and coffee will be provided and at every event we will invite an interactive speaker along to talk about the latest 'Hot Topic' to help you in business.
This months speaker is Haworth Ward-Drummond from Egg & Nest talking about Tax, Care and Toyboys..,
Is there much point in making a Will? An insiders view of some of the dos and don'ts of Estate Planning… and some of the common pitfalls people fall into.
For several years Haworth has delivered professional advice with a personal touch to all kinds of people in the field of Wills, Trusts, Lasting Powers of Attorney and Pre-Paid Funeral Plans. An experienced business owner and communicator he is 52 and lives in Sheffield. Outside his professional life he fulfils his creative side as a singer songwriter and has just released his 5th EP.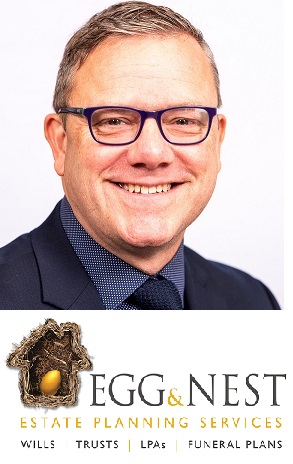 For more information please get in touch with Alice Blackband at BizSpace Barnsley on alice.blackband@bizspace.co.uk Phone: 01226 241427 or Sarah Hattersley at Barnsley & Rotherham Chamber of Commerce on sarah.hattersley@brchamber.co.uk Phone: 07376 801688