Description
Sign up to the Local Government Flood Forum (LGFF)
If you and/or your local authority would like to join, contribute and be a part of the LGFF then please click above to order one annual subscription to LGFF.
The LGFF membership runs from August to July and the annual fee still remains £300+VAT (£360 inc. VAT)!
LGFF membership entitles members to send two delegates to three day-long meetings addressed by leading figures from local government, central government, academia, key national organisations and the private sector.
For more information please contact:
Barry O'Brien - LGFF administrator
Tel: 020 7554 2800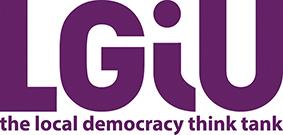 Organiser of Local Government Flood Forum 2015 Annual Subscription
The Local Government Flood Forum (LGFF) is the independent voice of local government on flooding matters and intends to give local councils a strong voice and a fair deal. 
The Local Government Information Unit (LGiU) provides the secretariat to the LGFF.
www.lgiu.org.uk/current-projects/local-government-flood-forum/
For 25 years the Local Government Information Unit has provided support to councils and championed local democracy. The LGiU is an independent think-tank and a resource for local government. Our teams of policy analysts are experts in local government. They provide practical policy advice, training, consultancy, public affairs services and other resources to our members and other organisations.