Description
Our events programme is directed by Creative Edinburgh and Creative Dundee and funded by Creative Scotland as part of Scotland's Year of Innovation Architecture and Design #IAD2016
Saturday's panel discussion features designers from Local Heroes 2016: Hilary Grant; Pete Sunderland & Ross Baynham [Instrmnt] and Karen Mabon. The event is chaired by Local Heroes Director Dr Stacey Hunter.
Made In Scotland has become synonymous with high quality textiles including tweed, lace and waxed cotton - and more recently thanks to projects like MakeWorks we are more aware that Gore-Tex and velcro are manufactured in Scotland.
But what does the Made In Scotland tag mean to contemporary designers working in Scotland? During today's event we hope to explore new ideas and approaches to designing, making and selling in a globalised design marketplace. We want to find out how Scotland's leading designers make decisions about materials, provenance, manufacturing and branding. We'll be picking their brains about the advantages and challenges of being a designer in Scotland are and we'll be asking for your input too in a Q&A at the close of the panel discussion.
Hilary Grant is a knitwear design studio, based on Orkney, an archipelago of islands off the North coast of Scotland. Their collections of knitwear and interior accessories are designed and developed using a combination of digital processes and hand sketching and sampling on a domestic knitting machine. Hilary Grant knitwear can be found in independent shops and galleries around the world – across the UK and as far as Japan, Hong Kong and the US. Visit: hilarygrant.co.uk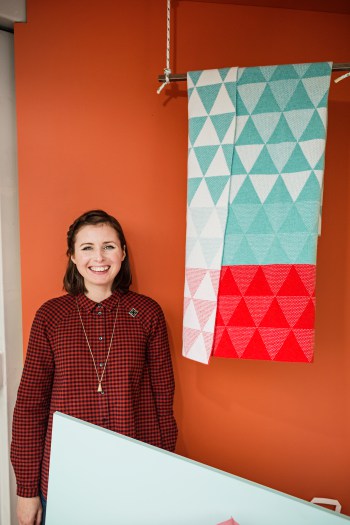 Instrmnt is a Glasgow based, multi-disciplinary team with a single objective: to create minimalist, high quality goods that are accessible to all. Founded by Pete Sunderland and Ross Baynham, they value process and design primarily with the user in mind. Visit: www.instrmnt.co.uk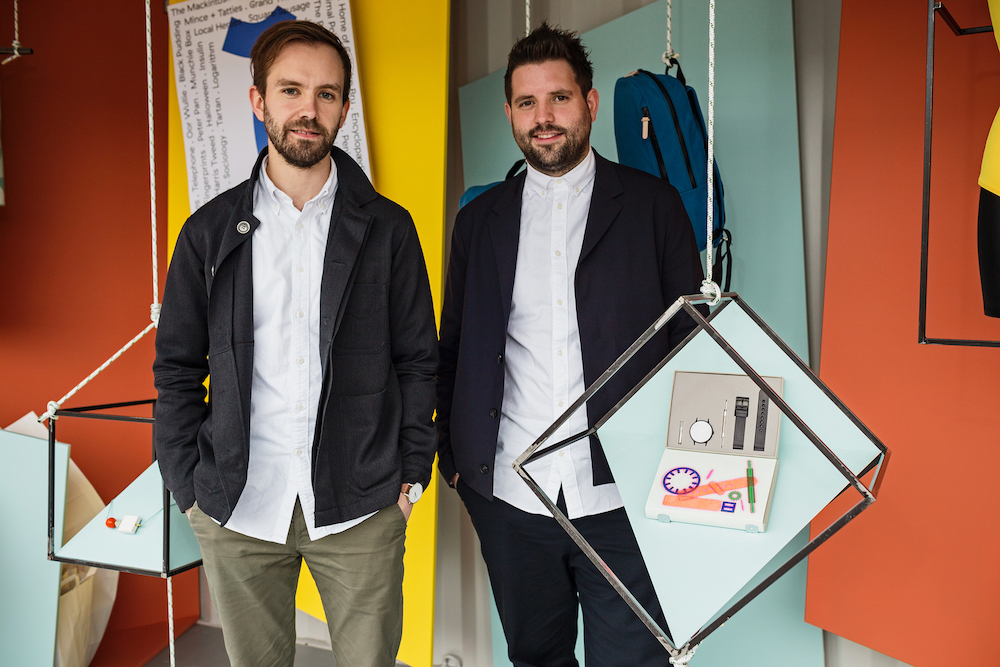 Growing up in Black Isle, Scotland, Karen Mabon was inspired by the popular references she imbibed when spending many rain-drenched school holidays immersed in books, films and television. Establishing her eponymous scarf label in 2013, her work received instant recognition with a raft of stockists around the world including Bloomingdales, New York and Liberty, London, and coverage in titles such as Vogue and Grazia. Karen regularly receives commissions from global clients, most recently Lush Cosmetics, Radley Handbags, Vogue 100 and the V&A London. Visit: www.karenmabon.com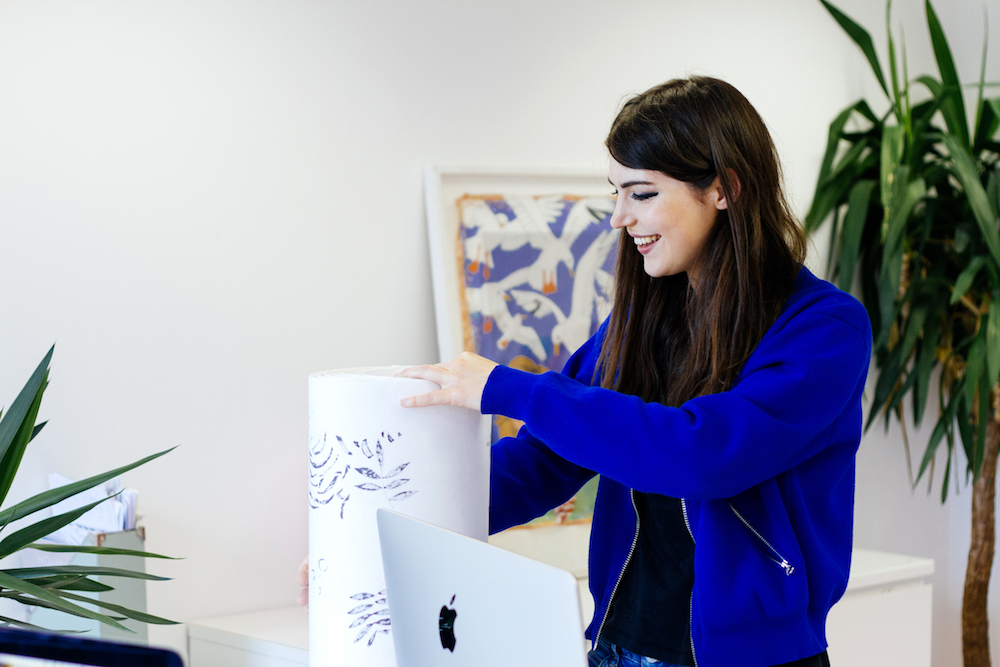 Dr Stacey Hunter is a creative producer whose work connects design thinking and practice to the everyday life of cities. Her expertise lies in developing programmes to promote design locally and internationally through exhibitions, events, symposia and cultural projects. Visit: staceyhunter.co.uk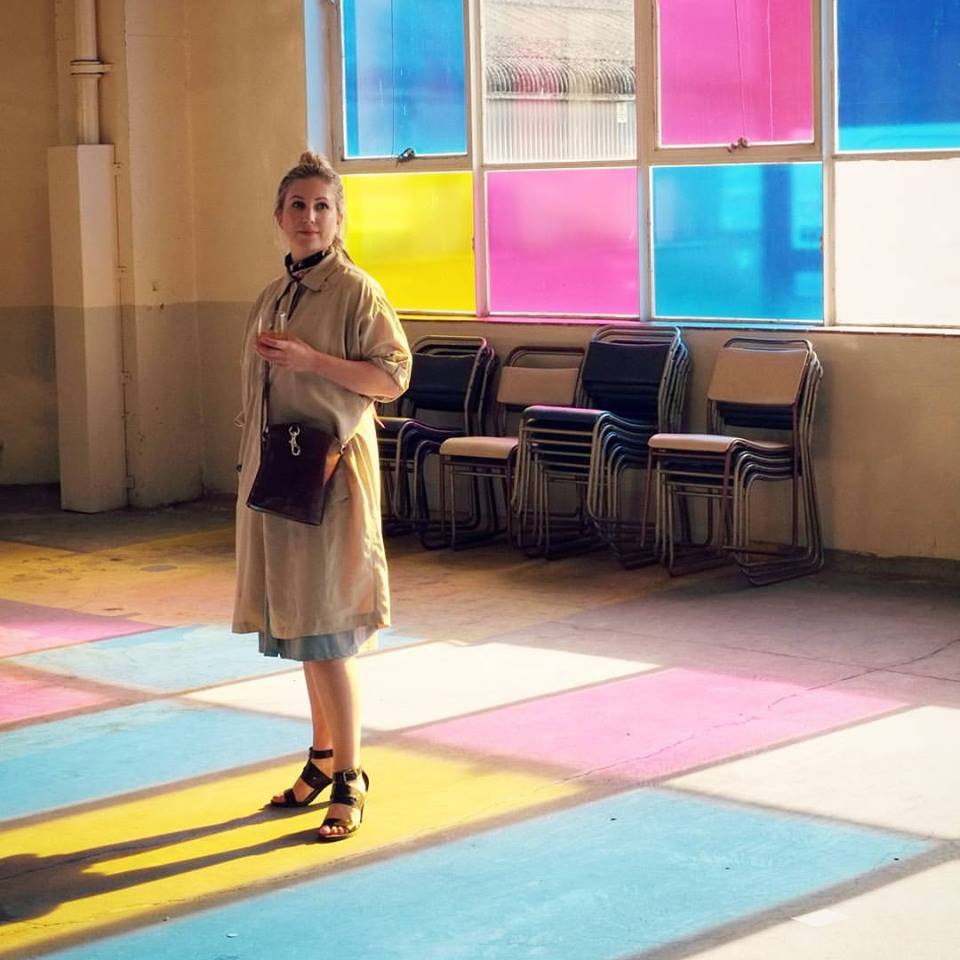 ---
Local Heroes redefines contemporary Scottish design by bringing together Scotland's leading designers in an exhibition developed specially for Scotland's Year of Innovation, Architecture and Design.
The exhibition features exciting new commissions which explore the notion of the souvenir and the theme of travel. Installed at Edinburgh Airport during the largest cultural festival in the world — The Edinburgh Festival — Local Heroes will be accessible to a predicted 1.2 million passengers spanning 120 international destinations.
For more information visit localheroes.design
Local Heroes is an independent project led by Dr Stacey Hunter in partnership with Edinburgh Airport, Creative Edinburgh and Creative Dundee, and generously funded by EventScotland and Creative Scotland as part of the 2016 Year of Innovation, Architecture and Design.
Explore Scottish design at Edinburgh Airport's Plaza; at a pop-up at the G&V Royal Mile Hotel Edinburgh; and visit online at localheroes.design – where you can check opening times, sign-up to the events programme, read interviews, and watch short films featuring the designers.
Tag Local Heroes on social media using #IAD2016 and follow on Instagram, Twitter and Facebook where you can join a conversation about #ScottishDesign.
Give us your feedback and contribute your thoughts about the project at localheroes.design/survey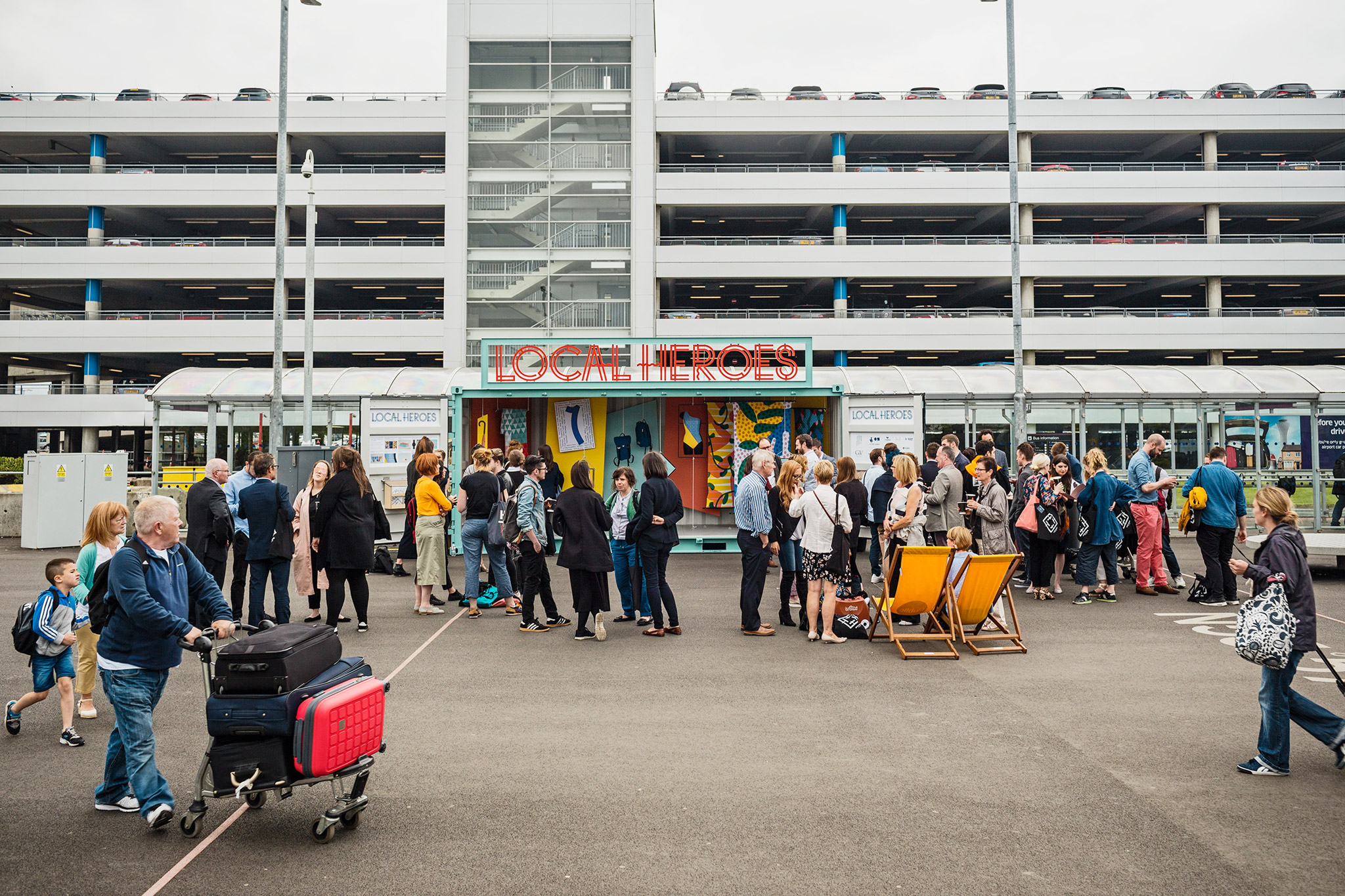 localheroes.design
Twitter @LocalHeroesScot
Instagram @LocalHeroesDesign
Events
Creative Edinburgh and Creative Dundee have developed an events programme for Local Heroes that explores how we celebrate design in Scotland, during the Year of Innovation, Architecture and Design 2016.
"As city networks, we work with our creative communities to amplify our talent, support and nurture creatives at all stages of their lives. Local Heroes is an important platform to shout about our incredible home grown talent, share it with the world, and inspire the next generation of Scotland's designers. The programme includes the opportunity to create, watch and engage with the discussion on how every day design influences how we live, learn and grow."
Janine Matheson, Creative Edinburgh and Gillian Easson, Creative Dundee