Multiple Dates
Local London Guiding Day 2020: London on the Move virtual tour
A virtual tour taking us through the stories and experiences of the people through the ages who have arrived (and left) the Square Mile
About this event
London on the Move: Ebb and Flow
As the River Thames ebbs and flows so has the population of the City of London. Join us on a 2000 year journey to hear stories of those who have arrived; find out how they came and why they left, hear of their disasters and achievements and uncover the rich layers which make up the history of the famous Square Mile.
This event will take place online via Zoom and take 40-50 minutes. Once you have registered, you will be emailed the joining link one day before the event takes place. Ebb and Flow is supported by the City of London Corporation and we are the Official Guides to the City.
This virtual tour is part of the London Local Guiding day 2020, an annual event co-ordinated by four London guiding associations . The tours are scheduled so that you can do all of them on the same day. This year's other virtual tours, include:
From Steam Engines to Search Engines with the Camden Tour Guides Association
Soho Virtual Tour with the Westminster Guide Lecturers Association
New Beginnings with Islington Guided Walks
We also offer daily walks and other tours - find out about our full programme at www.cityoflondonguides.com/tours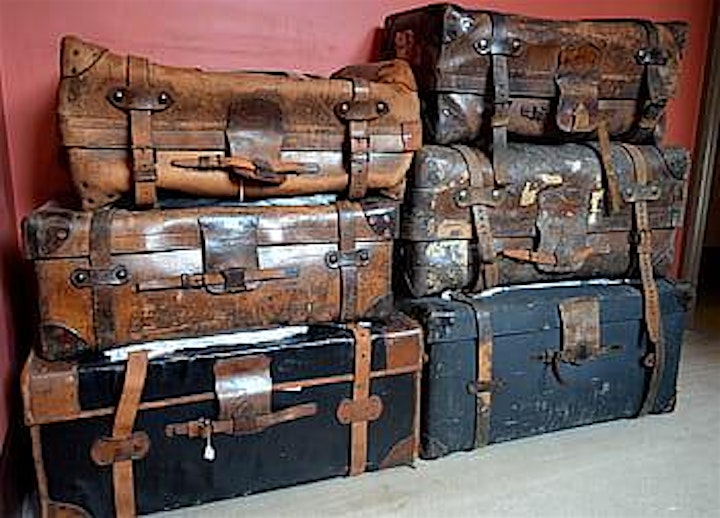 Organiser of Local London Guiding Day 2020: London on the Move virtual tour
City of London Guide Lecturers Association - the Official Guides to the City of London.  The Association was founded in 1983 to promote and maintain a high standard of guiding in, and lecturing about, the City of London and all guides are insured, professional and accredited by the Institute of Tourist Guiding (ITG). www.cityoflondonguides.com  All our Guides adhere to the ITG Covid 19 Guidance Code.