LOCAL/FREE: For Clinicians in N&WHub: Enhance Your Telephone Consultation...
Description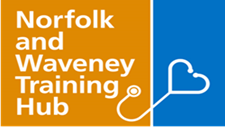 Delivered by Dr Susanna Tayler (EPI Training)
Course Description
Our seminar introduces some interesting evidence and allows the group to process it with facilitated discussion. We share and discuss a structure/framework for safe and effective telephone consultations—EPI has synthesised the three published frameworks that currently exist.
Group exercises allow the participants to examine some of the important messages and to reflect on their own experience, before moving to rehearsal of the specific skill areas that we have found to most repay development i.e. "The Opening 75 seconds" and "Making a Plan and Effective Safety Net".
There is a balance of brief presentation, focused discussion, group work and skills rehearsal – supported by a referenced workbook and moving briskly to retain learner engagement.
By the end of the seminar, participants will have enhanced their skills for conducting telephone consultations with patients, in the settings relevant to their own practice.
OUR PROFESSIONAL FOCUSED TRAINING: