Join Wendy Kopp, Co-founder and CEO of Teach for All, for a rich conversation on fostering locally-led, globally-informed development.
About this event
Wendy founded Teach For America in 1989 and led the development of Teach For All fifteen years later to be responsive to people around the world who were interested in pursuing a similar approach in their countries. Teach For All is now a global network of 60 independent, locally led partner organizations that share the mission of "developing collective leadership to ensure all children can fulfill their potential." One of the most advanced and successful global networks in the education space, Teach For All seeks to foster the development of education leaders who are both locally rooted and globally informed.
Wendy will share how Teach For All's network design has enabled approaches rooted in local wisdom and ownership, and informed by what's being learned globally. In particular, she will share how it has enabled them to:
Support diverse local leadership, ownership & entrepreneurship
Foster global learning towards a vision for transforming education
Interviewed by Aashti Zaidi Hai, CEO of Global Schools Forum.
Who is this event for?
Development professionals, funders, teachers, activists, changemakers, and network and community coordinators interested in changing how we approach development around the globe.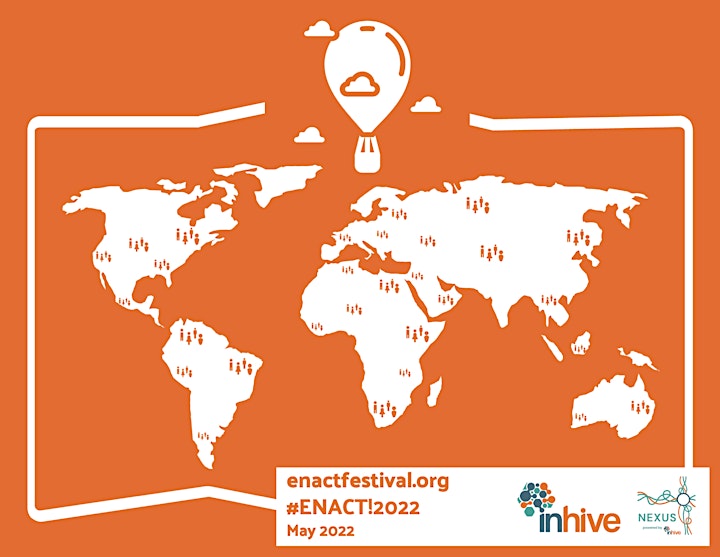 Do you run, support, or engage with a community or network that works to create local and systemic change? Then this festival is for you!
Across the entire month of May 2022, ENACT! will host dozens of online and offline activities that amplify unheard stories, share cutting-edge knowledge and practices, and identify synergies for collaborative action. Through these, our aim is to get people thinking and talking, build connections that spark new collaboration, and raise hope and awareness around what is possible.
Head over to the official festival page for more exciting events!