Locality-based working: a FREE learning and networking event
Description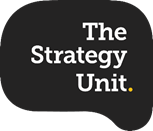 "Great things are done by a series of small things brought together." Vincent Van Gogh
Locality-based working is at the heart of integrated care. The fundamental idea is simple: multi-disciplinary teams working together to improve the health of local populations.
But this simplicity soon ends.
Hear from The Strategy Unit and others who are leading the conversation around 'locality' working and be part of the discussion as to what to do next:
Confirmed Speakers include:
Professor Nick Harding OBE (Chair Sandwell and West Birmingham CCG & NHSE Senior Medical Advisor to Primary Care ICS)
Peter Spilsbury (Director, The Strategy Unit)
Tim Cooper (West Midlands Quality Review Service)
Anna Hammond (Deputy Executive for Commissioning and Planning - Primary and Integrated Care, Telford & Wrekin CCG) and Louise Mills (Service Delivery Manager Prevention and Health Improvement, Telford and Wrekin Council)
The Strategy Unit wants to support locality working. We see great potential for improving the way services are provided and experienced, but we also see a need for significant work to bring greater clarity and support to localities.
More fundamentally, we see a need to bring people together. We want to help people designing, leading, managing and working in locality teams to exchange experience and learn from peers.
To this end, The Strategy Unit is running this FREE event, including excellent speakers and insights from our work. We also want to hear from participants: what do you think is needed to make locality-based working the best it can be? Attending this day will give you automatic access to our Localities Learning Network where you will be able to connect with each other and access learning as it develops.
For more information on Locality working, click on the link below:
https://www.strategyunitwm.nhs.uk/supporting-locality-working
Internet: www.strategyunit@nhs.net
Telephone: 0121 612 1538
Twitter: @strategy_unit
Address: The Strategy Unit, Midlands and Lancashire Commissioning Support Unit, Kingston House, 438-450 High Street, West Bromwich, B70 9LD