Step up your adventure: Experience this exhilarating activity of island hopping on a mega paddleboard to a private beach for a secluded yoga
About this event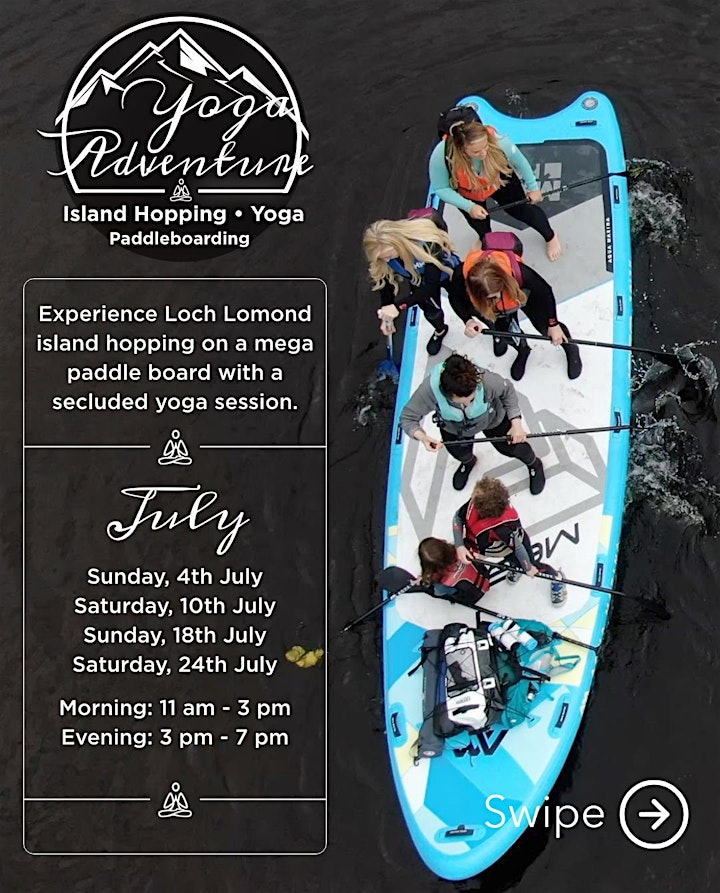 Raw Yoga x Glasgow outdoor Club presents:
A beautiful unique experience specially designed to connect with nature, and a very FUN and affordable adventure!
The activities:
⛰️ Meet at Balmaha Pier for a and introduction to a stand-up paddleboarding session.
🏄‍♂️🏄‍♂️Start group paddling to Inchcailloch Island, an island that is only accessible by boats. It is beginner-friendly and very fun!
🧘🏽‍♀️ 🧘🏽‍♀️ 🧘🏽‍♀️A 50 mins vinsaya yoga session, meditating and stretching facing an unobstructed view of the lochs and mountains, lead by Dani, a qualified yoga instructor.
🌮 Enjoy a homemade vegan lunch set with hot teas and desserts served floating ON the water (yes you read that right!)
🏊‍♀️🥾 Take this chance to go trekking on the island, wild swimming, just relax on the beach, take a nap in the hammock, or anything you fancy, you do you!
📷 The photos and videos will be well-documented by a drone and 360 GoPro camera.
🚐 No access to get to Balmaha? Carpool with us in a 7 seater car for only £10/person!
Is this activity for you?
You need to be keen on making new memories, that's the only requirement! We will supply the boards, paddles, life jackets and will coach and paddle with you throughout the session. Don't have to worry if you've never paddled before, or if you don't know how to swim! Mega paddleboard is a 5m long and 2m wide board to fit 7 people so it is a very sturdy, stable, and exhilarating experience to paddle as a group.
The time:
We run two sessions for the day: a morning (11 am-3 pm) and an evening session (4-8 pm) so you can have the option to start or end your day with an energizing workout while enjoying one of the best experiences in loch Lomond.
Pricing:
£45 per person
What to bring: Yourself, and a set of dry cloth for the yoga session. Lunch is provided.
Location: Balmaha Pier, Loch Lomond.
We care about the environment and would like everyone to carpool whenever possible. We also want to ensure no one is missing out on this activity, so we offer transportation from Glasgow city center for £10 per person in a 7 seater car.
Contact: Dani at 07928 503033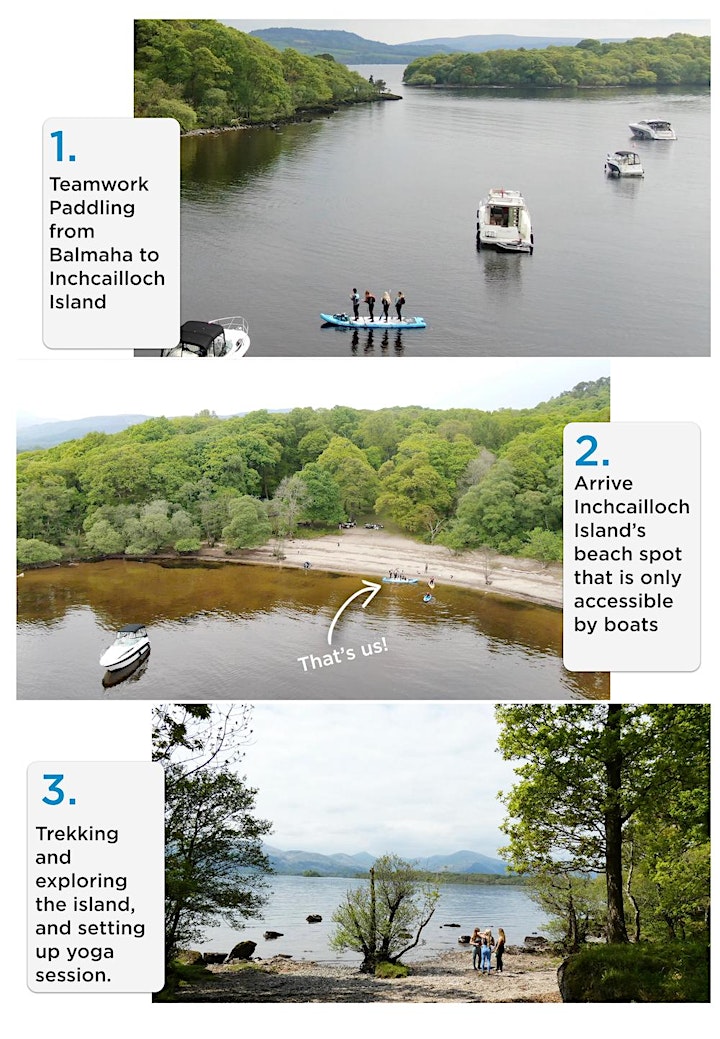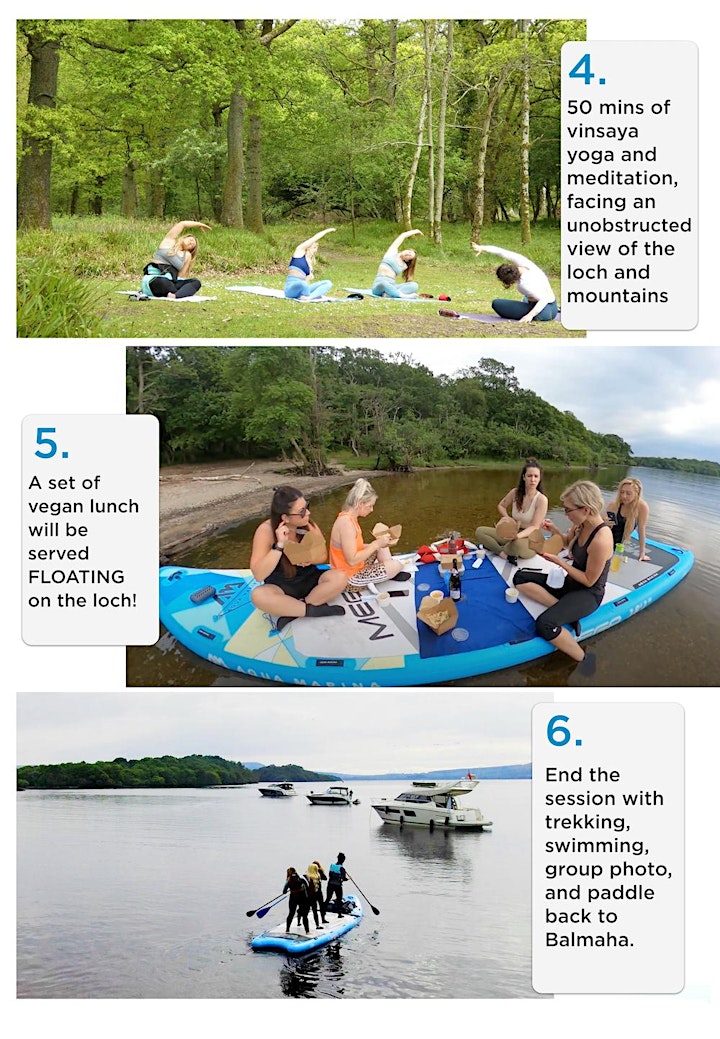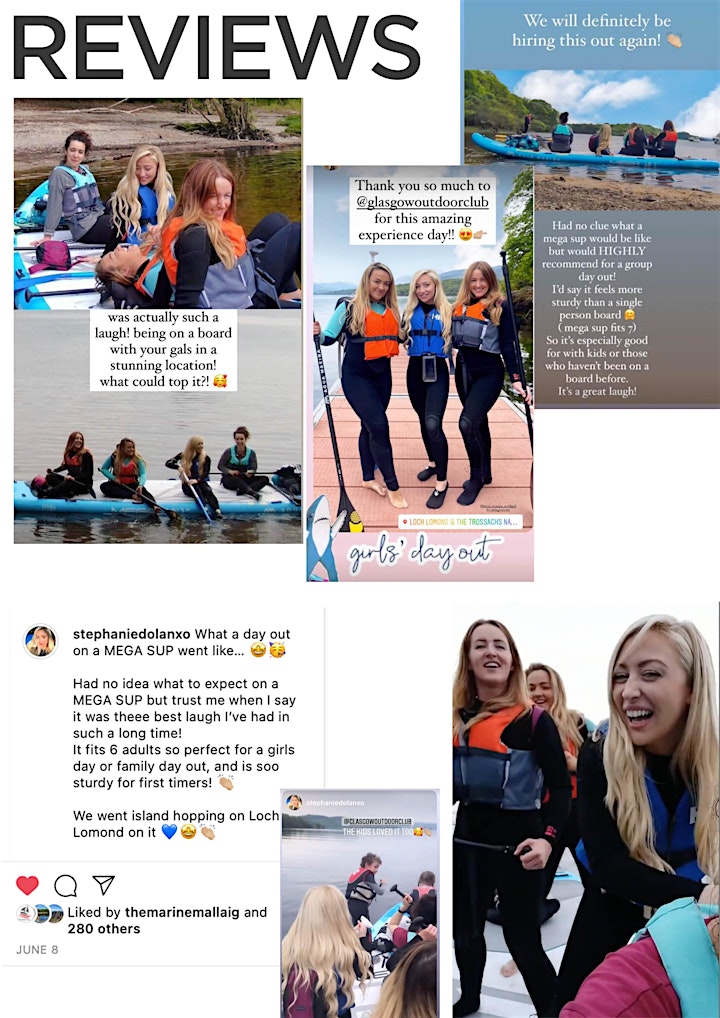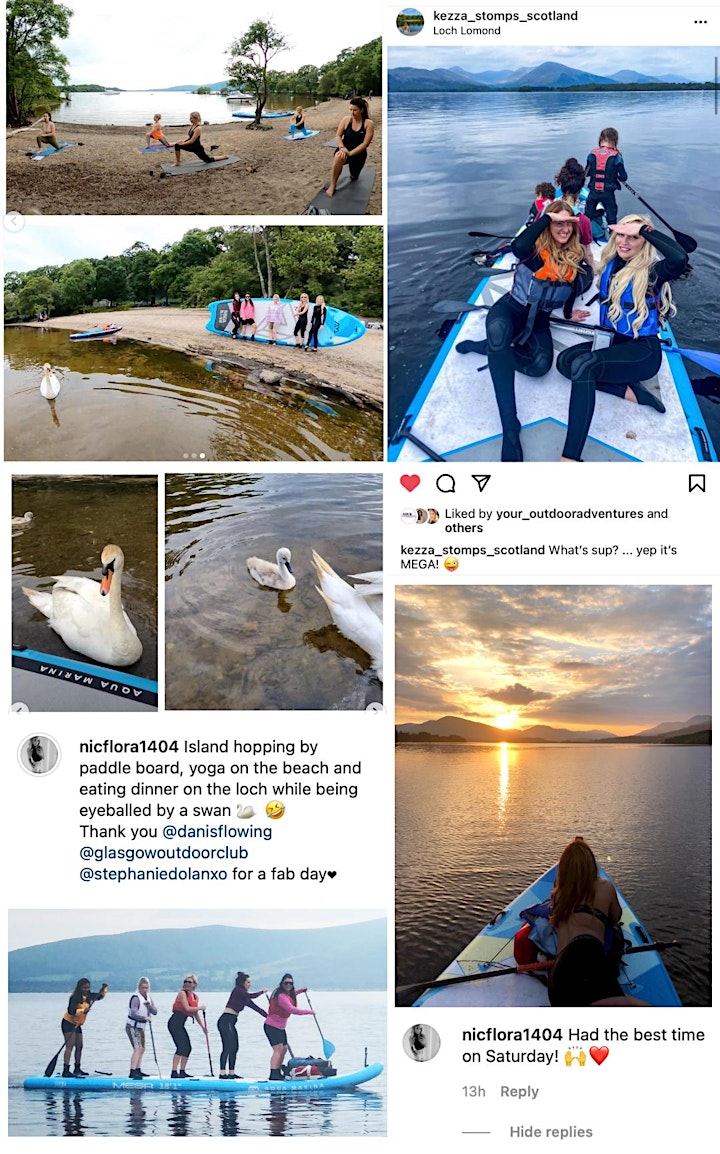 Organiser of Loch Lomond Paddleboarding, Island hopping and Yoga