About this Event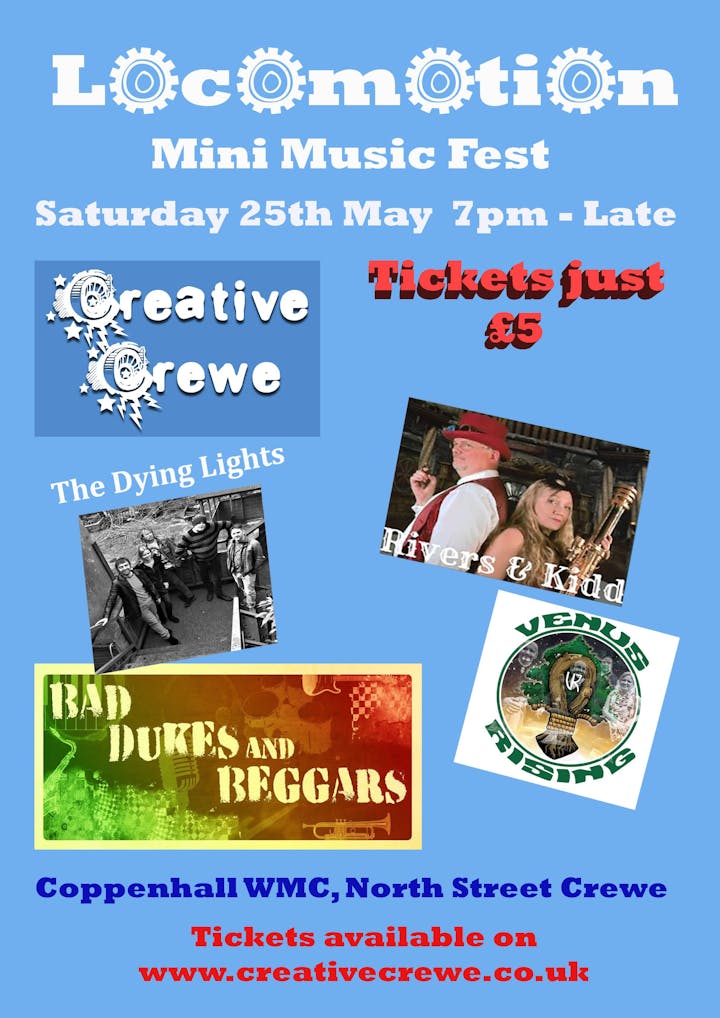 Locomotion is a music festival organised by Creative Crewe to showcase the diverse musical talent here.
Headlining the festival are Bad Dukes and Beggars with their eclectic mix of ska, blue beat & rock steady. A party on and off the stage they are guaranteed to get the audience dancing.
Cheshire folk-rockers Venus Rising are a fantastic band, they have attracted the attention and support of such luminaries as Kim Wilde, Mark Radcliffe, Tom Robinson, BBC 6 Music and Radio Caroline. Check them out here: www.venusrising.uk
Rivers and Kidd will be playing their own unique brand of Steampunk, and will be showcasing tracks from their latest EP. www.reverbnation.com/riversandkidd
The Dying Lights will be performing their own brand of neo psychedelic and new wave music
Adding their unique prog-folk touch to the proceedings are We Are Nomad comprising Mike Aitchison (guitars, bass, programming, vocals) and Rona Leftwich (saxes, flute, whistle, keyboards, vocals).