Altar_Native presents LOKKHI TERRA featuring DELE SOSIMI + support from ST CHRIS AFROBEAT COLLECTIVE & ADAE
About this event
Rewind...... we reset the clock by inviting back the three headline bands who had you all dancing in the aisles in 2019 & 2020!
For our third event this year we present Bangla Cuban jazz fusion from Lokkhi Terra with special guest afro beat guru Dele Sosimi + words and rhythm from Nigerian-British poet Adae in support"
ABOUT THE ARTISTS:
Kishon Khan's Lokkhi Terra have over a number of years now been quietly establishing themselves as one of London's more unusual heavyweight outfits, described as "...stunning headliners with a majestic multi-cultural blend of sounds, effortlessly building bridges between rolling Indian raga rhythms, Afro-Cuban grooves, acid jazz/funk and free flowing improvisation" (Timeout London).
Included amongst the band members are London's top Cuban musicians, adding their infectious rich musical history to the city's melting pot. When the band wanted to explore Cuban links with another of their favourite traditions, Afrobeat, who better to bring in than one of the originators – maestro Dele Sosimi
His career began when he joined Fela Kuti's Egypt 80 (1979–86). Sosimi then created Positive Force band with Femi Kuti , with whom he performed from 1986 to 1994. In both bands he was keyboard player, also musical director taking care of re-orchestrating and arranging music as well as handling the recruiting and training of new musicians
"Sosimi creates some of the most bewitching grooves in modern African music" E Jazz News.
This particular collaboration resulted in the CUBAFROBEAT! recording released on Funkiwala Records in 2019.
"...this coming together feels particularly inspired.' 4-Stars Jane Cornwell - Evening Standard
'....a fusion rendered seamless by the synergies existing between Afro-Cuban and Yoruban music, language and mythology, Cubafrobeat is a total stonking blinder.' Chris May - All About Jazz
Throughout the performance, artist OSCAR ROMP will be sketching the musicians ... and the finished artwork will be auctioned then and there after the gig to raise funds for the Robes project, a charity who provide shelter for people who find themselves homeless in London.
ABOUT ST CHRIS AFROBEAT COLLECTIVE
Led by trombonist Justin Thurgur, this is a school band not like any other...
ABOUT ADAE
Adae is a Nigerian-british poet, rapper and songwriter who uses words and rhythm to weave in and out of poetic and melodic space. They tell stories of growing up as a queer, diaspora baby, and the various ways that shows up in their lived experiences and constant learning
ABOUT ALTAR_NATIVE:
Thanks to a "Grass Roots Music" grant from Arts Council England, promoters LOUIE LOUIE are able able to present live music in the community, under the ALTAR_NATIVE banner.
ABOUT THE VENUE:
St Peter's, Walworth is a grade one listed church designed by the celebrated Georgian architect, Sir John Soane. Since its construction in 1825, St Peter's has been at the heart of the community serving the needs of local people. The building was significantly damaged by bombing in the Second World War but was restored to it's former glory in the 1950s. One significant survival of the bombing was the magnificent Bechstein piano which is still played to this day.
Father Michael Robinson, Assistant Curate of St Peter's Walworth said, "We are delighted to be part of this exciting collaboration of community and music, bringing together so many different cultural influences into a sacred space."
ABOUT THE PROMOTER:
Louie Louie is a café/bar/restaurant hybrid on the Walworth Road SE17.Coffee & contemporary food by day meets cocktails, hifi music & neighbourhood dining by night. We have very kindly been allowed to set up a bar + food stall INSIDE the church. Featuring draft beer c/o local brewers ORBIT and Nepalese food prepared by Louie Louie's chef in residence Rajiv's Kitchen, why not join us early and make a whole evening of it?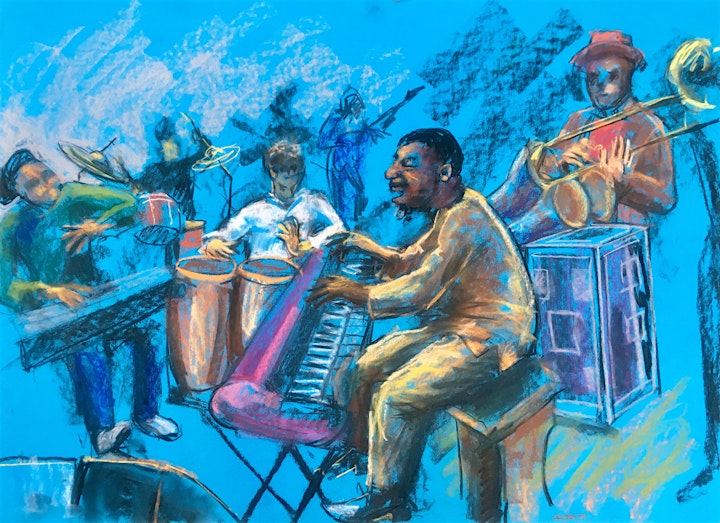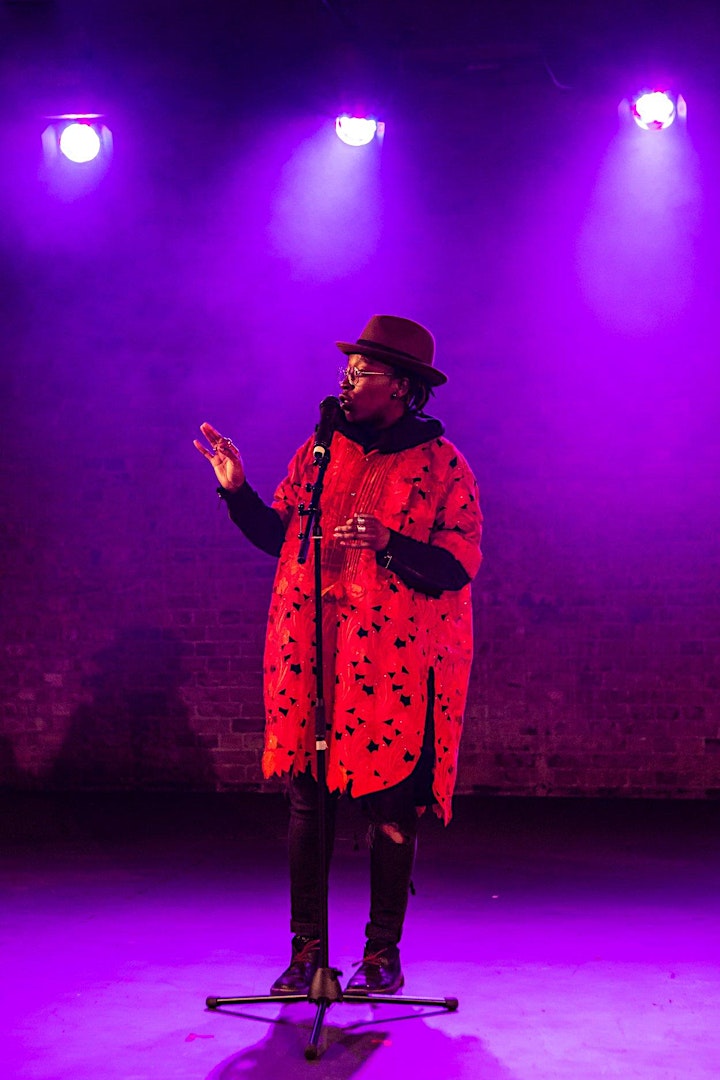 Organiser of Lokkhi Terra with Dele Sosimi + St Chris Afrobeat Collective + Adae
LOUIE LOUIE is a cafe during the day with great coffee & homemade cakes serving breakfast & lunch weekdays plus all day brunch at the weekends.
At the weekends, we serve brunch from 9am til 3pm, and reservations are welcome up to 2.30pm.
In the evening from Monday to Saturday, we transform into a bar & restaurant with rotating Chefs In Residence , cocktails, natural wines and local beers.
At the weekends, DJs play through a bespoke vintage HiFi system with the emphasis firmly on great music and excellent sound quality.
We have received an Arts Council Grant to present live music from local bands (Grassroots Music), so watch out for fantastic monthly free gigs, workshops & special events out and about in the neighbourhood including our ALTAR_NATIVE series.
And in other news... Time Out London readers have been voting for their most-loved local city venue in a range of different categories ... and we have won best restaurant, best coffee place, best brunch spot AND best bar in Walworth 2018! Big love to all our faithful customers & staff, we could not have done this without you!