Description
Network Function Virtualisation in the the context of cloud services. How that is changing the network vendor landscape…?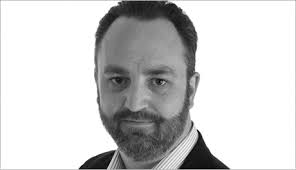 This dinner is one of a series of LONAP activities planned for 2016 and on this occasion our guest speaker is Joe Baguley - Vice President & Chief Technology Officer, EMEA at VMware.
Joe is a highly engaging speaker and is here to stiumulate a debate on a subject that should be of interest to us all.
Since mid 2010 Joe Baguley has been VMware's Chief Technology Officer in EMEA and prior to that was for over 10 years CTO Europe of Quest Software. Joe is a recognised leader within the European cloud community and considered one of the top 50 most influential leaders in UK IT, according to Computer Weekly UKtech50. He has played a key role in CloudCamp and other events, communicating how cloud technology fits into the broader IT landscape.
In addition, Joe is also on the Industry Expert Group at SIENA, and is a founding committee member of the Data Centre Specialist Group at the British Computer Society which helped shape the European Code Of Conduct for Data Centres.
We are also pleased to announce that this event is being supported by Sandra Brown of the IPv4 Market Group and Stephen Maloney of Xantaro, who many of you will be familiar with.
This is certain to be a great evening of food, drink and discussion of a subject that is of interest to us all.