Description
This year's Christmas Party is going to include a Technical Workshop in the afternoon. Subjects will be announced shortly but are likely to include a session on Traffic Management with Andy Davidson and a talk on 100GigE core network technology.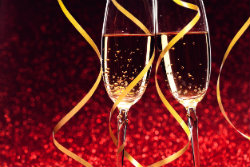 The party format is also evolving in that participants are encouraged to bring their partners along and we will have a dance band banging out some boppy tunes.
The theme of the party is "What I was wearing when the Titanic went down". It's been amazing to what extent attendees have embraced the themes of recent years so we are expecting 2016 to be no different.
There will be great food and drink, great vibes and it will be a fun party to remember. The venue is the usual Phoenix Artist Club at 1 Phoenix St, London WC2H 8BU. It's under the Phoenix Theatre on Tottenham Court Road.
The workshop will run from 13:30 to 16:00 and the Christmas Party from 18:00 onwards. Please register for each event you plan on attending and if you are bringing a partner to the evening party please register them. We need to know the numbers.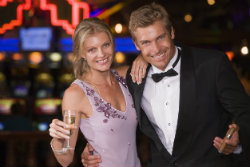 Tickets are free and made possible by the very generous sponsorship of Equinix and Xantaro/Juniper together with our old friends Magrathea Telecom who have sponsored the band. Also personally sponsoring is the extremely generous industry veteran Debbie Casey.
This party is not open to the general public with attendance reserved for people from internet infrastructure related industries. LONAP members and prospects (ITSPA members, UKNOF attendees etc) and friends of LONAP.
Ever thought how many gin and tonics could be made using the iceberg that sank the Titanic...
Organiser of LONAP Workshop and Christmas Party