Multiple Dates
London Bioenergetics - Weekly Classes in BodyMind Integration with Seth New...
Description
Bioenergetic Alchemy™ Body-Mind Integration
Join us for a Revitalising, and Rejuvenating Bioenergetic Alchemy™ drop-in class.
"What a release. Feeling all light & open by the end!"
"Highly recommended: felt tensions slip away"
During this 90mins Bioenergetic Alchemy™ class, Seth will lead us through a cleansing & rejuvenating Bioenergetic flow, designed to wring out anything we don't need and fire us up into renewal for the Summer.
Each week, there will be a Bioenergetic Alchemy™ drop-in class. using the 4 elements – Earth, Water, Fire and Air as a map.
Week 1 Earth – Grounding and Trauma Release
Week 2 Water – Boundaries and Opening to Feeling
Week 3 Fire – Power and Anger
Week 4 Air – Joy, Love and Laughter
Cost: £20 per class
When: Friday 7-8:30pm (Please arrive on time)
Things to bring:
Loose, comfortable clothes suitable for Yoga or Tai Chi & water bottle.
Feedback from Seth's Bioenergetic Alchemy™ Classes:
"This was one of the most powerful things I have done in ages. It has really shifted something for me. This morning I keep bursting into giggles! Thank you so much to Seth and everyone else who held the space."
"Powerful stuff. Highly recommend giving it a go."
"What an incredible time I had last night! When I arrived, I was feeling very low and in my head. The Bioenergetic Alchemy session brought me back to my body and allowed me to connect to some suppressed sadness. The ecstatic dance afterwards allowed me to express my joy and freedom. I feel alive, connected and expanded. I cannot put into words my deep gratitude for this experience!!:
"Really loving the sense of a developing community that's forming from these classes."
"That was such a lovely way to spend a few hours. I feel sooo chilled out today, and the sun's out, and it's feeling like spring, and I'm still broke but it doesn't feel so bad any more. It's amazing to laugh with you all and to be part of something special. Thanks everyone, and thank you Seth xxx"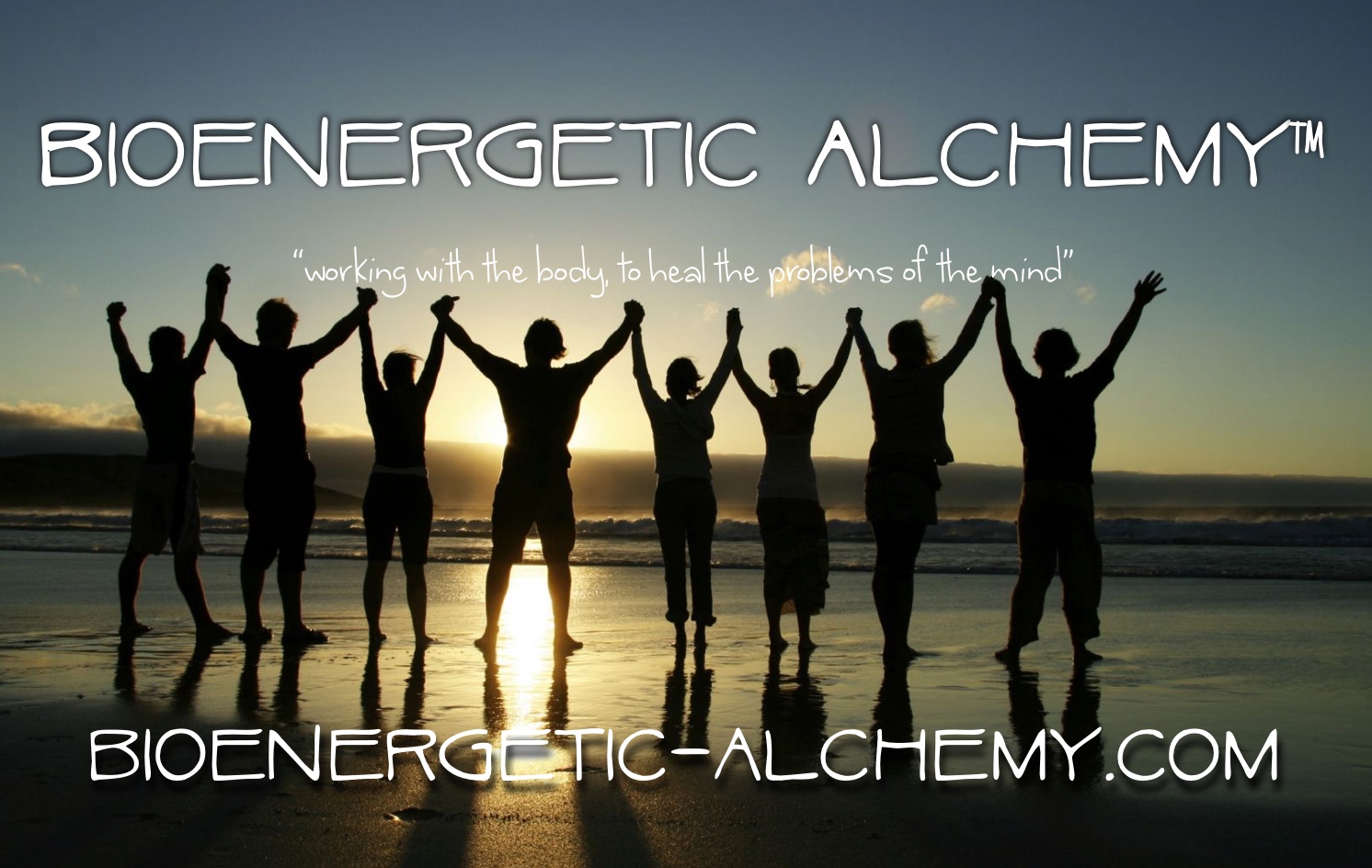 ABOUT BIOENERGETIC ALCHEMY
™
Bioenergetic Alchemy™ is a 21st-century reboot of the body psychotherapy masters of the 20th century, it is a dynamic fusion of Bioenergetic Analysis, Core Energetics, Humanistic Group process work, Breathwork and active meditation. A system of embodied experience.
PRACTICE SYSTEM
The foundation of the Bioenergetic Alchemy™ 4 weekly practice system is based on the archetypal elements and the four basic feelings. Earth – Fear, Water – Grief, Fire – Anger & Air – Joy. Interwoven within these are exercises that work with our relationship with our body, and with loosening and bringing awareness to the 7 segments of body armouring. This is grounded in the theory of the 5 Character structures developed by Wilhelm Reich and Alexander Lowen.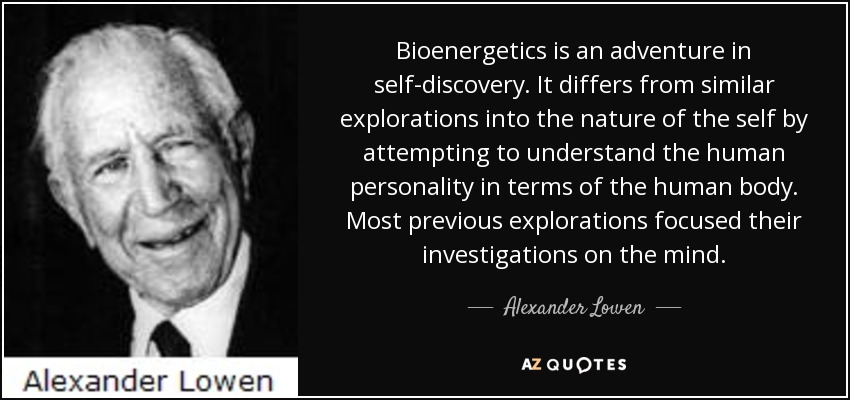 The small print - always read the small print!
Refund policy
1) Before 7 days notice full refund 2) after 7 days notice, no refund available. This is so that we have adequate time to fill the space. Thank you