Description
Over the past ten years Team London Bridge has collected thousands of gift donations from London Bridge employees. The generosity of our community is increasingly impressive each year and the donations help those who can find the festive season a challenging and lonely time. Read more about the entire Christmas campaign here.
The charities we support each year have a big impact on the local community, working with the homeless, elderly, young people from disadvantaged backgrounds and those who struggle with mental health issues. This year, the tradition continues and we'll be collecting presents throughout November to be prepared on 12&13th December ready for the charities to give out at their special annual Christmas lunches.
Charities supported this year are: Bede House, Beormund Community Centre, CoolTan Arts, Time and Talents, Stones End Day Centre, South London Cares, Riverside Parents and Carers Association.
---
How you can volunteer
To help us make sure all your gift donations look the part before sending them to local charities, individuals and businesses can organise their own wrapping sessions in the office. Please email sofia@teamlondonbridge.co.uk to arrange this and you'll receive all resources you need for this – it could be a great lunch time social for your team!
Or, book a gift wrapping and sorting slot between 9:30AM and 5PM, for as little or as long as you like. This will also involve helping us get the gifts to all these wonderful community charities by volunteering to drive or jump in a taxi – it won't be far, and it won't take long, but it is the vital final step.
If you want to volunteer for more than one slot, you'll have to register again. Please note that if you want to make a group booking you'll have to encourage each person to register or do so on their behalf, using their contact details (health and safety reasons).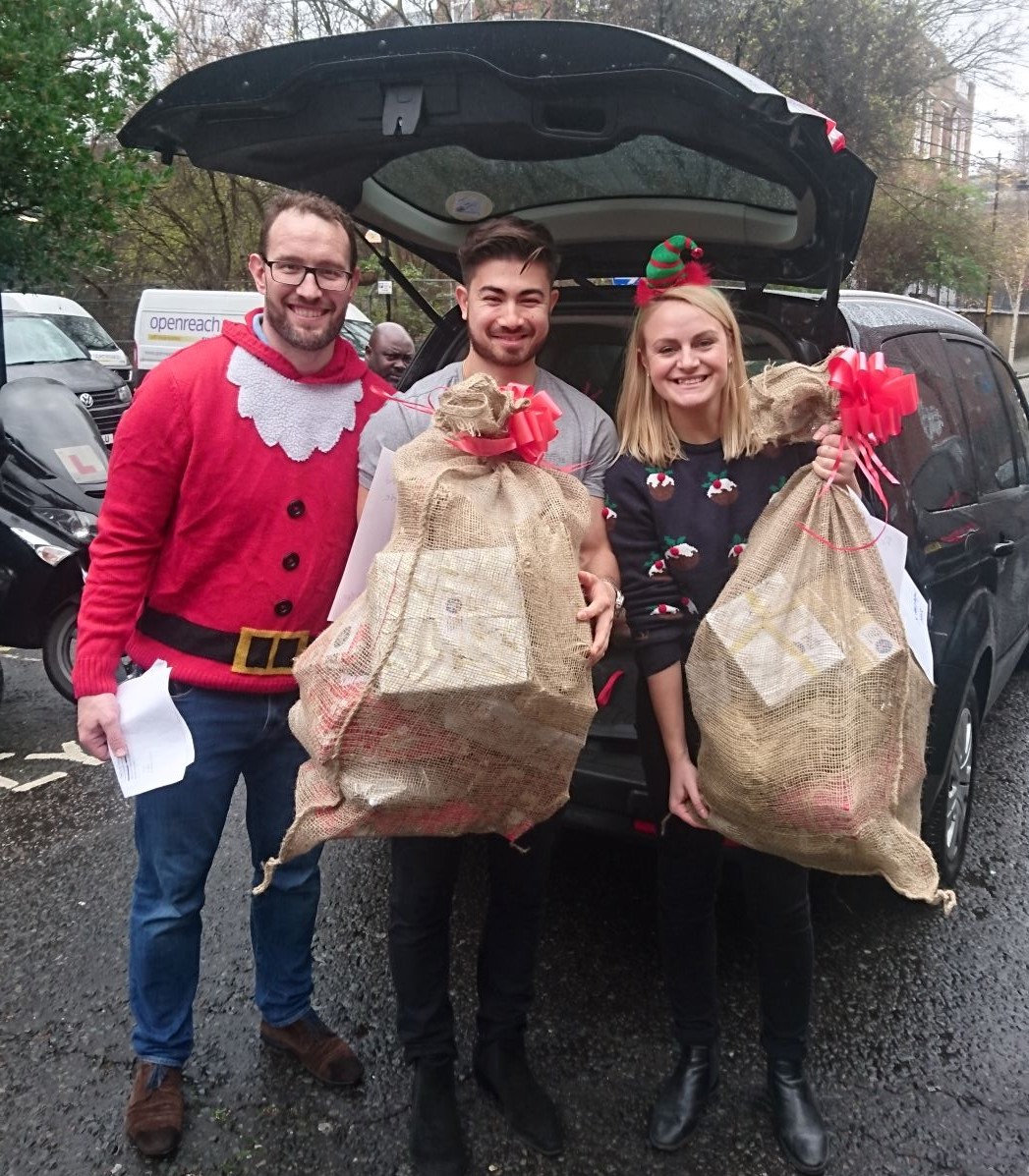 ---
FAQs
Do I need to bring anything?

- no need to bring anything, we will have wrapping paper and everything else you'll need

What do I wear?

- your standard office attire, jsut make sure you're comfortable enough; Santa hats and sparkly antlers are optional but strongly encouraged!

Can I book for my team to come volunteer?

- yes, please arrange this asap with Sofia sofia@teamlondonbridge.co.uk and please note that the maximum group size is 12; in addition you'll still have to register here each colleague individually (for health and safety reasons).

How do I sign up for the entire day?

- you're more than welcome to book more than one slot.

Something came up, what do I do if I can't make it anymore?

- please let us know as soon as possible, just so we can manage the workload throughout the day. Do so by cancelling your ticket on Eventbrite or by emailing Sofia on sofia@teamlondonbridge.co.uk.

Can someone else come in my place?

- Yes! Please cancel your ticket first and then encourage them to book their slot.

I forgot to print the Eventbrite ticket

- No need to print them! You will be able to sign in at reception.