Gather with some of London's most creative generation and shape 2030 London, tackling today's key urban challenges.
About this Event
*SOLD OUT* Please join the waiting list!
Day 3:Hack Your City
Meet, connect, network, create.
Join us on the third day of the London Climathon at Foster+Partners!
How do we innovate our global exchange ecosystem and create the future 'Impact Ecosystem'?
We are not charging fees for attendance so….please donate on our GOFUNDME campaign, to help us create this together!
Our Goal: During the day, kick-started by a panel talk, made out of inspiring politicians, researchers, economists, psychiatrists, academics and architects - from Oxbridge to the LSE, the British Council to the BBC - you will see yourselves paired up with fellow students from Cambridge, Imperial, Kings, UCL, AA, CSM, KGI and more, to tackle the great urban challenges of today and tomorrow.
How do we power our cities? How do we make best use of the technologies available to us? How do we build for true, circular sustainability? How do we localise our food supply chains? How do we figure out new, less bureaucratic political systems where decision making becomes actively participatory?
These, among many others, are the questions we will aim to answer on the day. This is your chance to meet people who think like you - people to learn from, people to create with - in an unprecedented gathering of creativity and design hacking.
We are looking for: Policy makers, financiers, engineers, scientists, architects, designers, writers...and students and recent Graduates of all kinds!
The Brief: Using modelmaking, drawing, and digital tools, your team will come up by the end of the day with a 2030 City Proposal, pitched to the panel, your fellow creators and a series of potential investors in a 'mega-crit' style presentation.
The Output: 4 giant 'city hack' proposals in teams of 16 for 2030 London, produced by 64 participants, pitched to our London and San Francisco Panels.
*registration will start from 9:30am onwards
Questions? Reach out! innerplanetnow@gmail.com
Want to learn more? Visit us at www.innerplanet.world :)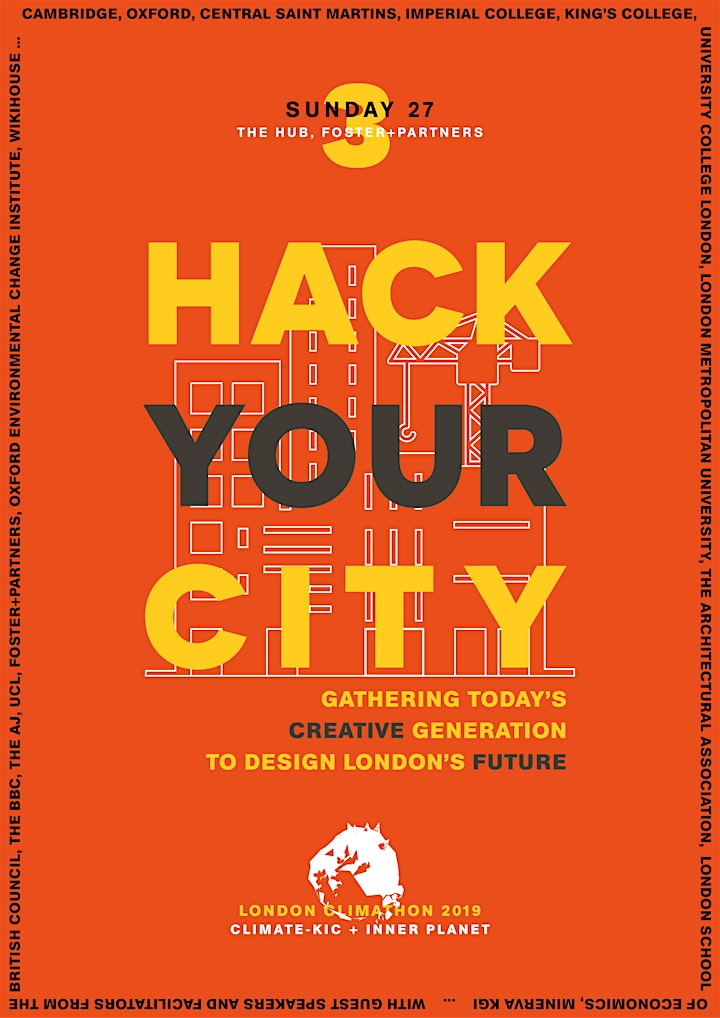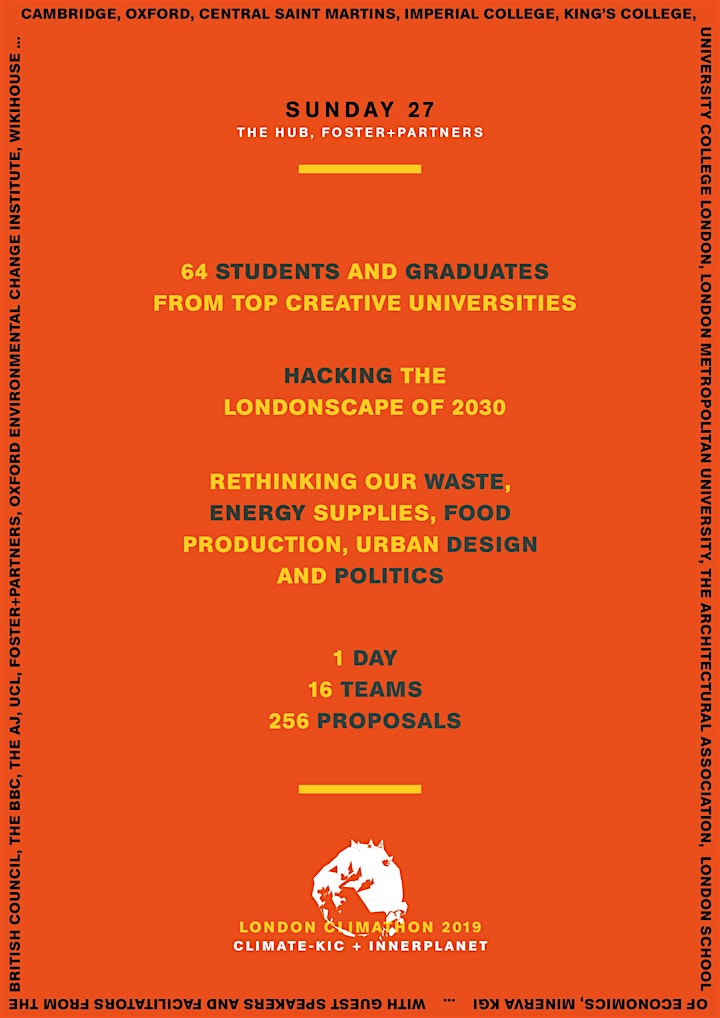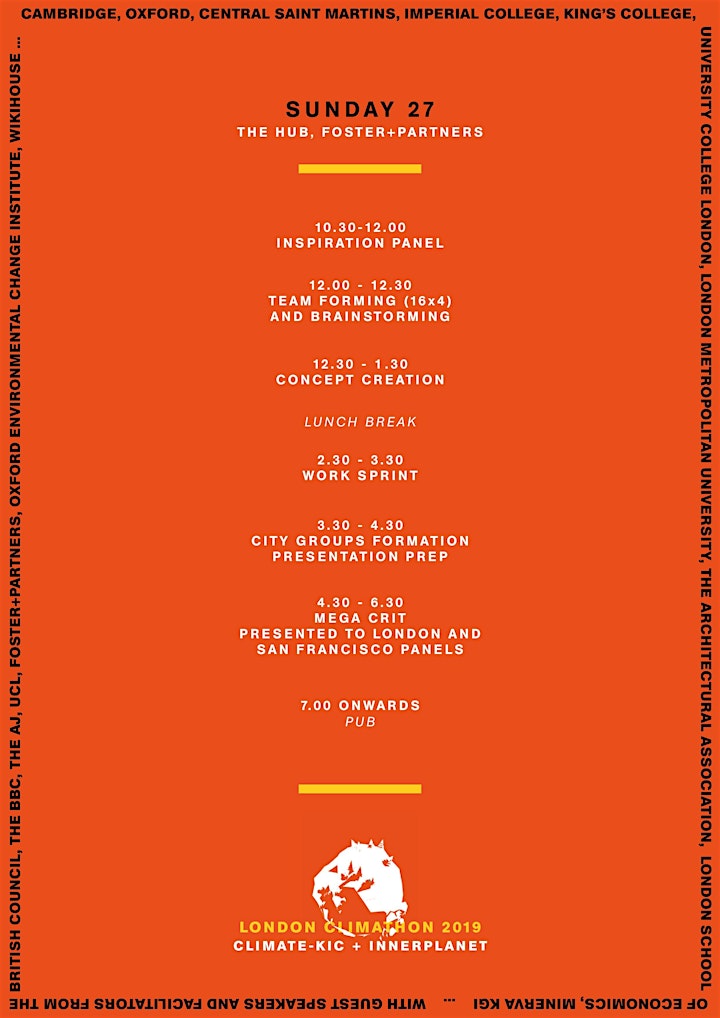 ----------------------------------------------------------------------------------------
InnerPlanet is a voluntary co-creation collective building a carbon tracker technology through open-source collaboration to empower individuals to change their behavior for a more sustainable world.
We are co-creating the 'fitbit for the environment' and we want you to join us in this effort! From October 25-28th, InnerPlanet launches globally with a 4-day Climathon ('hackathon') hosted in London and unique events curated in San Francisco, including a facilitated virtual connection via the Global Interactive, where participants can contribute to the evolution, both theoretical and practical, of the InnerPlanet vision. Also see:
*If* you are committing to full participation and actively contributing to this effort throughout the Climathon [whipee!], please register for each day *and* for London Climathon Days 1-4: Code Your Future as a 'London' or 'Virtual' builder so we can provide additional information for continuous co-working throughout the event.