PRIVATE VIEW WITH COMPLIMENTARY DRINK & SNACKS
About this event
GUSTO GOURMET is delighted to invite you at the PRIVATE VIEW of LONDON CONTEMPORARY an International Art Fair promoted and organised by ITS LIQUID and YMX.
At your arrival GUSTO GOURMET will offer you a complimentary welcome drink and some snacks from its exclusive producers . Bar open for additional drinks and snacks.
LONDON CONTEMPORARY will analyze the relationship between body and space, and the hybridization between identities and cultural/physical/social/urban settings in contemporary time.
LONDON CONTEMPORARY will represent a forum for direct exchange of ideas and contacts between collectors, artists, photographers, designers and art professionals, featuring paintings, sculptures, photography art, installations, video art and live performance.
LONDON CONTEMPORARY will provide artists and exhibitors with the unique opportunity to present their works to an international audience of professionals as curators, gallerists, collectors, editors and publishers who seek to acquire, publish and encourage the best contemporary art talents.
LONDON CONTEMPORARY is in Craft Central, 397 Westferry Rd, E14 3AE, London.
ITSLIQUID Group, has organised more than 250 art exhibitions all around the world and eleven editions of international fairs.
YMX is a live gigs circuit where you can promote your music with the aim of helping the artists to grow their careers step by step showcasing them in special experiences where the art is under the spotlight in its every way of expression.
Private View: September 9, 2021 at 6pm
Exhibition dates: September 10, 2021 / October 3, 2021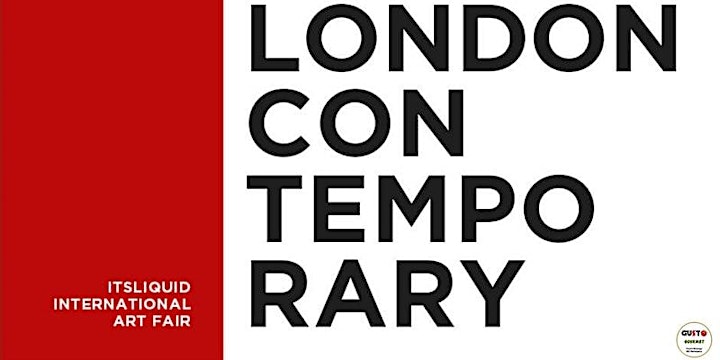 Organiser of LONDON CONTEMPORARY PRIVATE VIEW WITH COMPLIMENTARY WELCOME DRINK (18:00)