Unpacking the Design Process will inspire you to develop creative business ideas
About this event
Unpacking the Design Process is a 2hour workshop taking your through the design process.
The workshop mixes idea generation with a look at the London Design Museum's permanent exhibition as well as using handling objects as inspiration.
You will generate ideas, coming up with iterations on the ideas and present back to the group. The sessions is about learning the process behind effective design thinking.
The day includes free return travel from either Medway or Canterbury, the workshop and lunch at the Design Museum.
You can see a short film about Unpacking the Design process, formally 'Your Studio' here; https://vimeo.com/147707360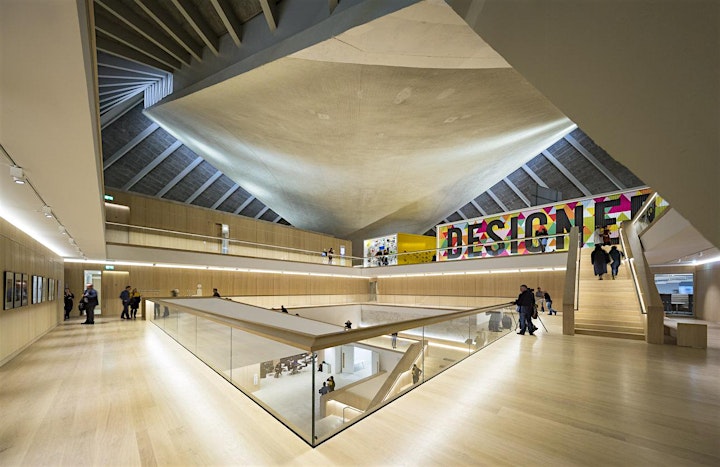 Organiser of London Design Museum Experience Day
ASPIRE (Accelerator Space for Innovation and Responsible Enterprise) is located in the Sibson building at the University of Kent in Canterbury.
It is an environment where innovative ideas are brought to fruition; a place of entrepreneurial and inspirational learning. 
We work with students, business and academics who are interested in the areas of innovation, responsible enterprise and social justice.
An innovation eco-system which helps student entrepreneurs bring their business ideas to life. We provide student-centred mentoring with an ethos of support; enabling and promoting a transformational can-do attitude.
ASPIRE is home to:
Budding innovators and responsible entrepreneurs

The Business Start-Up Journey - an accelerator programme that supports bringing business ideas to life

Leading research on innovation and responsible enterprise

Enlightening talks, lectures and networking events

The ASPIRE Executive Teaching Suite
Find out more at https://www.kent.ac.uk/kbs/aspire/index.html