Description
London Disrupts: The FinTech Chapter
talent.io in collaboration with MarketInvoice are bringing together a group of tech start-up enthusiasts, finance experts and people passionate about FinTech for a showcase of the most innovative home grown FinTechs. This will be an evening of innovation giving you up close and personal access to some of the most exciting FinTechs to come out of the UK. You will gain a deep understanding as to how these companies are disrupting the world of finance making it more transparent, easier to understand and adopting a customer first approach. Learn about all things blockchain, lending, forex, money management and more!
Agenda Weds 6th Sep:
6.30pm - Event registration & Networking
7pm - Introduction & talk series by FinTech Gurus
7.45pm - Mini Audience Q&A panel
8pm – Networking, Nibbles & Drinks
9pm – Event Close
Confirmed speakers:
Anil Stocker, CEO & Founder MarketInvoice
Whilst working in financial services in his early twenties and spending time with many company CFOs, Anil realised how difficult it was for small businesses to raise the funding they needed to drive their business forward. His ambition was to use technology and data to completely reinvent how businesses go about financing their growth, and breathe fresh life into outdated financial products.
Anil co-founded the business in 2011 and has led the growth of the company, team and its culture since launch. Anil was listed as one of Forbes Magazine's Finance '30 under 30' and has won awards for entrepreneurship and innovation. Anil is on the UK government-backed UK FinTech Delivery Panel to drive policy recommendations for the industry.
Nicola Anderson, VP Marketing at GoCardless
Nicola Anderson is VP Marketing at GoCardless, a next generation payments company making it cheap and simple for anyone to take payments online using Direct Debit. After deciding against being a vet, Nicola switched from studying animals to humans and happened upon a career in digital marketing. During her 15 years in the industry she has worked in a variety of sectors from sport and gambling to printing and beauty. Prior to GoCardless Nicola worked at MOO (the closest she got to working with animals) as GM, International.
Ben Chisell, Product Director at Starling Bank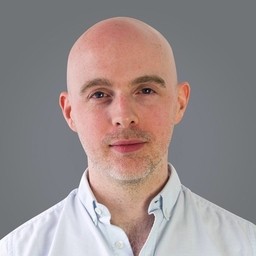 Ben is Product Director at Starling Bank, jointly leading the product and design team, using data to improve the relationship between customers and their money. Ben was previously Product Lead for Amazon Video, and is keen to bring their brand of Customer Obsession to Starling.
Ben joined Starling because he wanted to solve problems that could have a meaningful impact on people's lives, and to help develop an exciting new tech brand in London from the ground up.
Magdalena Krön, Head of Rise London & VP Open Innovation Barclays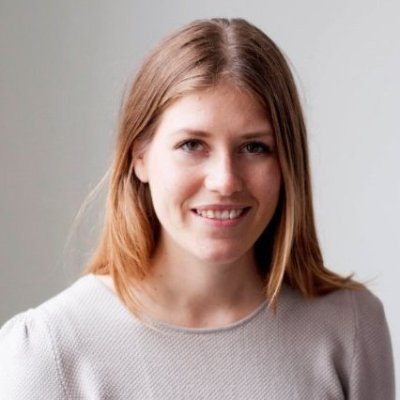 Magdalena Krön is Head of Rise London and VP for Open Innovation at Barclays. Being a part of the disruption of the financial industry she is building out the London ecosystem of startups for Rise, Barclays global open innovation platform. Magdalena started her professional career in retail management and whilst doing a Masters in Technology Entrepreneurship at UCL Magdalena co-founded a company building a flexible workforce application for retail chains. In 2013 she joined Capital Enterprise where she built and grew the service Capital List and launched the London Co-Investment Fund. In her current role Magdalena keeps one foot in the startup world and another foot in the corporate world as she's facilitating connections between the two. As a great advocate for improving gender diversity in tech she is also the co-founder of the Geek Girl Meetup community in the UK.
Follow @MyKron on Twitter.
Jordan Sanderson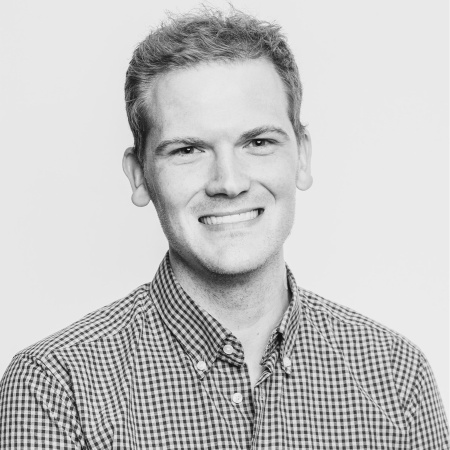 Jordan Sanderson is a Senior Product Manager at MarketInvoice. He has a background in corporate banking, firstly as an Investment Banking Analyst for Rothschild before moving to HSBC. During his time at HSBC Jordan progressed through strategic and planning roles, before taking on a Product Manager role in their Commercial Banking arm. He left HSBC to join MarketInvoice and be part of their mission to helps SMEs with their cashflow by disrupting the invoice finance industry.
Confirmed start-ups: MarketInvoice, Starling Bank & GoCardless
If you're currently either in the FinTech space or looking to move into it (no matter your background) then this is a great way to understand the scope of the space and different areas you can get involved in. Spend an evening socialising with FinTech enthusiasts, founders and technologists alike learning about the challenges they face, hurdles they aim to overcome and their strategies as to how they plan to take the Fintech world by storm.
#lndndisrupts #fintech17