Join our new Ital Garden in Bellingham, South East London for a day of gardening, conversations, food & drink
About this event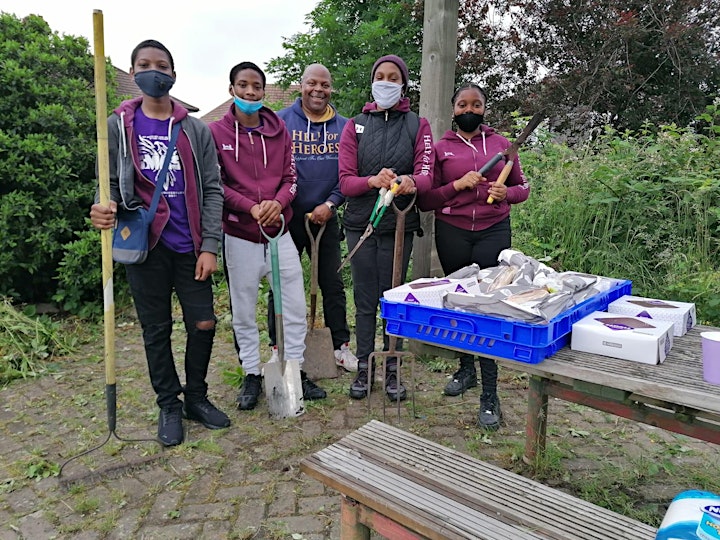 On 23rd July 2pm-8pm, CocoCollective's Ital Garden will offer a day of gardening and meeting new people. Bring a seed to plant *or a traditional snack all can learn more about.
2- 6pm - Get fit gardening, clearing the land and Cultivate Your Own
6-7pm - #CollectiveConversation. A panel discussion in the garden, on what barriers or enablers there are to accessing community garden and allotment spaces and what are the solutions
Pls register before attending
* For health and safety, please bring a small store bought or home cooked snack that neither needs heating or cooling to consume.
Come and take part in the London Festival of Ideas, everyone's invited! It's time we create a better London, one that's more equal, more connected and where everyone can take part. The festival is an opportunity to identify, showcase and celebrate the great work already happening, whilst also imagining and developing a shared vision for strong communities across London. Between June 28 and July 23, the city will be buzzing with a programme of events, conversations, activities and celebrations all exploring what makes strong communities in London. Read more about the Festival activity and how you can get involved here #FestivalOfIdeasLDN
Organiser of London Festival of Ideas- #CollectiveCultivation
We are Coco Collective, an Afro diaspora led community organisation using our heritage to illustrate sustainability- whether that is via our panel discussions on environmental sustainability, via workshops showing you how to upcycle, repair and mend or via our new Ital Garden, growing Black heritage foods and educating the youth through food education and heritage esteem.
We also have an outdoor events space suitable for pop up shops, events and workshops. If you'd like to deliver one, please contact cococollective.events@gmail.com.